TheFactory is launching the magazine about startup-corporate collaborations!
About this event
JOIN THE EVENT BY FOLLOWING THE LINK BELOW
TheFactory is presenting its research project sponsored by Oslo Municipality.
Join us on 22d June at 12:00 to learn more about the most successful cases of startup-corporate collaborations.
More about the research: https://www.thefactory.no/startup-beat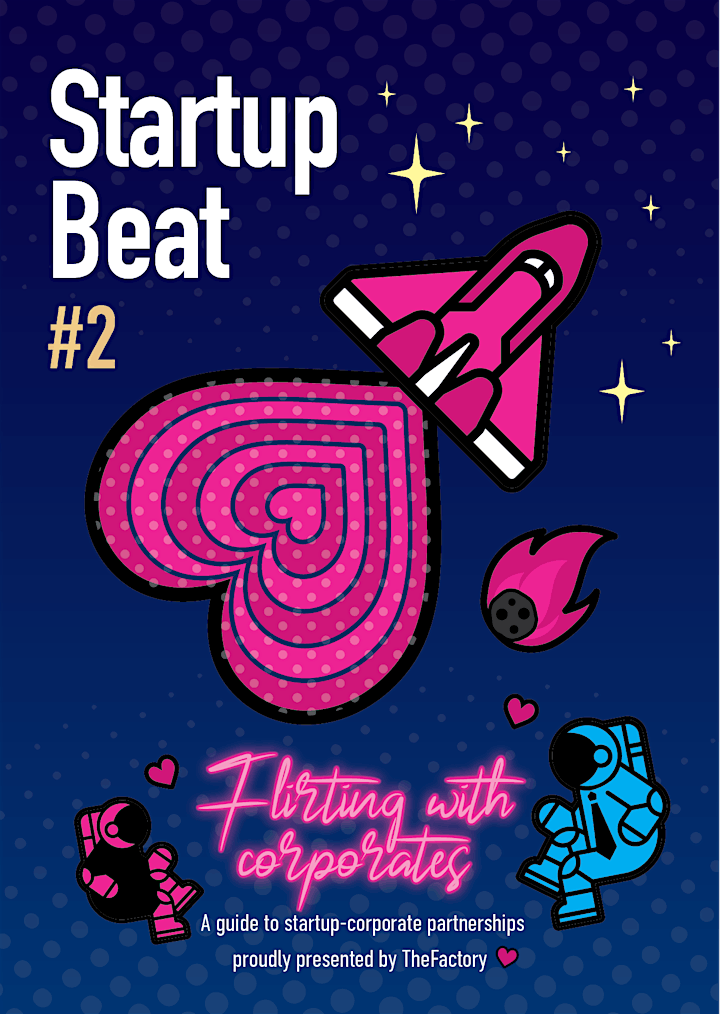 Agenda:
12:00-12:30 - Hans Christian Bjørne and Tatiana Pisarevskaia from TheFactory present the key findings of the research
12:30-12:40 - Anna-Karin Østlie (Managing Director Mastercard Payment Services Norway) and Kirsten Fladby Jarneid (Product Manager & Tech Strategy Lead at Vipps)
12:40-12:50 - Didrik Martens (founder of BizBot) and Magnus Garden (BDO)
12:50 - 13 - Q&A
Organizer of Startup Beat #2: Flirting with Corporates
TheFactory was awarded "Best Accelerator/Incubator in the Nordics" in 2019 and is the premier Norwegian Fintech/Proptech Hub, as well as the most exciting place to be for entrepreneurs in the Norwegian Fintech / Proptech scene. At TheFactory we cooperate closely with the Nordic & Global eco-system in order to create great opportunities across the borders for our startups.