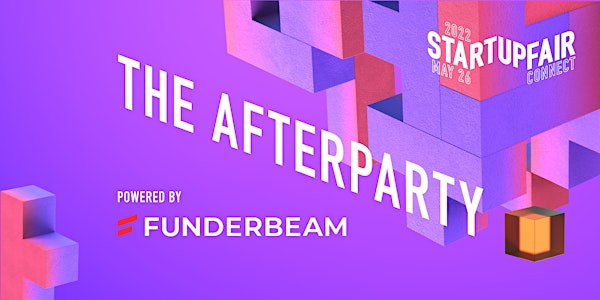 Startup Fair. Connect 2022: official Afterparty powered by Funderbeam
Location
Matérialiste
25 Vilniaus gatvė
01402 Vilnius
Lithuania
After an exciting day at Startup Fair. Connect 2022 we are delighted to invite you to the official Afterparty powered by Funderbeam.
About this event
We might even call it a Startup Fair afterparty / Funderbeam in Lithuania launch party.
Welcome to meet and mingle with many old friends and new investors as well as hear more about the global early growth companies marketplace Funderbeam. Use the opportunity to meet and mingle and get acquainted with Funderbeam!
The Afterparty is organized by Funderbeam and Startup Lithuania.
The entrance is FREE OF CHARGE, but please register at Eventbrite, so we can say thank you and send you the photos later.
Funderbeam is a global investment and trading platform serving over 25 000+ investors from 133 countries and over 60 companies across Europe and Asia. Funderbeam marketplace operates 24/7, 365 days a year, and has helped to raise 52+ million euros in funding supported by offices in London, Singapore, Copenhagen, Tallinn and Zagreb.
-
More about Funderbeam: https://www.funderbeam.com/
More about Startup Fair: https://startupfair.lt/
More about Startup Lithuania: https://www.startuplithuania.com