Description
ENTREPRENEUR INSPIRING YOUNG PEOPLE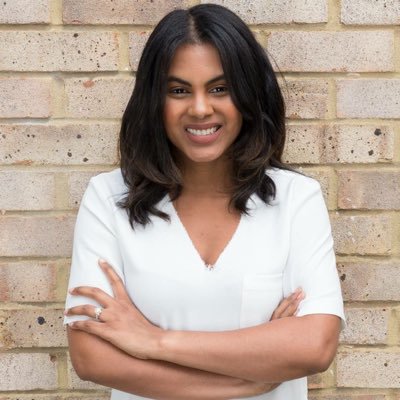 JESSICA ELLIOTT
#THESTARTUPQUEEN - J'S DANCE FACTORY
Her dedicated work ethic and desire to make a social contribution, have lead to a mantel full of awards ranging from the Natwest Everywoman award in 2010, to the Spirit of London Community Business Entrepreneur the same year.
Jessica's social impact is unquestionable. Last year His Royal Highness Prince Andrew visited the J's Dance Factory office (which she won rent free after winning the London Metropolitan University Business plan competition in 2009) to discuss the importance of support for young entrepreneurs in the UK, and commend the young entrepreneur on her company's fast growth.
This year she was invited to St James Palace to present an award ceremony alongside the Prince. Raised in Lewisham in London by a mother who put aside a successful career working for Barings bank in the city to devote herself to caring for children, her own and others, Jessica was inspired by seeing her mother take pride in raising confident children with strong self esteem, to follow a similar path; " Growing up it was just me and my mum and she has always made me believe that I can achieve anything I want to! She has taught me that to be happy is the most important thing in life so your work should be something you enjoy. At times things were tough but seeing her determination to push through hard times and seeing how far we have come in truly inspiring.
With demand for classes widespread and existing classes near capacity, the launch of J's Dance Factory Franchise was an organic evolution for the brand. Equally the off-shoot J's Dance Factory talent agency, Jessica Elliott Management for 5-17 year olds, has already seen Jessica's students secure high profile roles in The Lion King, Matilda and work with Apple, The Disney Channel and the BBC to name a few. For brands, JE Management represents an agency brimming with un-media trained ethnically diverse and talented children whose USP is their genuine love of performing. She has also choreographed for the likes of Stella Mc Cartney and Dreamworks latest animation The Trolls Movie.
Jessica is being heralded as one of the UK's brightest entrepreneurial talents and in the coming year is featured on the Power featuring the most influential talents in the UK of African and Caribbean origin. Recognised my former Prime Minister David Cameron as a shining example for others. A glistening role model for the next generation of how a recession or our economy need not determine your future, Jessica's success is empowering for us all. Aside from heading up J's Dance Factory and the agency, Jessica also supports women who want to start businesses, Known online as The Start up Queen she has presented a start up business series featuring famous entrepreneurs for The Independent, blogged for The Times on Young Entrepreneurship and is now working on her first book. As one of the many awards that adorn her mantel exclaims, Jessica Elliott is absolutely one of "London's top 10 young people.
Agenda
Startup Grind is the largest independent startup community, actively educating, inspiring, and connecting 1,000,000 entrepreneurs in over 250 cities. We nurture startup ecosystems in 98 countries through events, media, and partnerships with organizations like Google for Entrepreneurs. The cornerstone of our global community are monthly events featuring successful local founders, innovators, educators and investors who share lessons learned on the road to building great companies. Founded in Silicon Valley, Startup Grind has now hosted 5,000 fireside chats since its founding in 2010. To date, Startup Grind has helped millions of entrepreneurs find mentorship, connect to partners and hires, pursue funding, and reach new users.