Description
BUSINESS INVESTING INSIGHTS AND OPPORTUNITIES
Startup Grind Cardiff welcomes

Per Stahl of Lucey Fund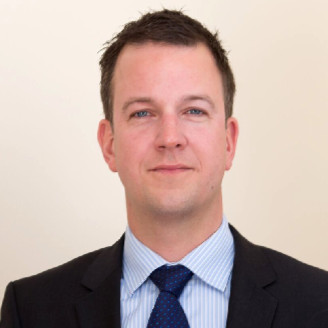 Per is an investment specialist who heads up the portfolio structuring and strategy of Lucey Groups 100+ companies. He leads Lucey Group's development of capital deployment capabilities to start-ups and structured later stage series A & B funding rounds.
Originally from Sweden, Per is educated in finance in the USA and holds a UK law degree and started his career in the Netherlands with ING Bank Financial Markets with the structured investment group of the bank. Building on his experience there, he sought to engage more directly with investments rather than trading instruments, and subsequently moved in to private equity. Per has since held senior positions within investment management, renewable energy trading, investment business development, technology start-ups as a non-executive and advisor to the board. He has deployed in excess of 2bn Euro equivalent in investments in his career and managed a 1bn Euro fund out of Ireland before joining Lucey Group.
Per is an accomplished competitive sailor and is most likely found in the Alps during the winter months with a pair of skis strapped to his feet.
Welcoming a senior Investment specialist with strong corporate strategy and management experience. Analytical and results-driven leader with a track record of building and managing profitable and well-regulated business units and asset portfolios. Strong academic experience and proven adaptability, having successfully transitioned between different private sector positions within investment management, private equity and venture capital. Excellent communication skills and ability to create and drive organisations toward success within fast-paced and demanding business environments.
Startup Grind is the largest independent startup community, actively educating, inspiring, and connecting 1,000,000 entrepreneurs in over 350 cities. We nurture startup ecosystems in 110 countries through events, media, and partnerships with organizations like Google for Entrepreneurs. The cornerstone of our global community are monthly events featuring successful local founders, innovators, educators and investors who share lessons learned on the road to building great companies. Founded in Silicon Valley, Startup Grind has now hosted 5,000 fireside chats since its founding in 2010. To date, Startup Grind has helped millions of entrepreneurs find mentorship, connect to partners and hires, pursue funding, and reach new users.
Date and Time
Location
Refund Policy