Description
Our popular business breakfast series is a bi-monthly meetup where entrepreneurs and founders meet to share knowledge, answer challenging questions and discover new ways to launch and promote their innovative products and services.

This month's Startup Power Breakfast will explore the fundraising. Our speakers hail from two successful startups, CultureAmp and Cocoon.


The founding team of CultureAmp, a powerfully simple platform for employee feedback and analytics, has raised two rounds so far - the last one being a series B in March 2016. Nick Matthews, Customer Growth at CultureAmp EMEA will share his thoughts on:
Raising money through the stages, Seed through to IPO/ Acquisition;
What's on a VC's checklist before they invest?
Building a good relationship with a VC

Home-security startup Cocoon closed £2.46m Crowdcube campaign in March, giving at a $15m valuation. They managed to surpass their inital target of £2m four days before the end of campaign. Cocoon's Communications Manager Sabrina McEwen will cover the following topics:

Raising investment through crowdfunding;

Choosing the crowdfunding platform that's right for your startup;
What should be the essentials in your crowdfunding toolkit from a communications perspective?
Creating a buzz around Cocoon to ensure a successful campaign;

Did your existing network (friends, family, supporters) play an important role in your campaign? What's the importance of networking and building relationships in crowdfunding campaigns?
What's your top tip for crowdfunding?
A delicious breakfast will be provided by our partners Clearspring, authentic and organic fine foods, and Pip&Nut, a Hackney-based start-up on a mission to spread #naturalnuttiness with their all-natural, palm oil free nut butters.
And here's how Startup Power Breakfast will unfold:
9.45 am - Event Registration (at the Huckletree reception)

10.00 am - Breakfast & Networking

10.15 am - Speakers' Presentations

11.00 am - Q&A Session

11.30 am - Networking & Tour

More about the speakers: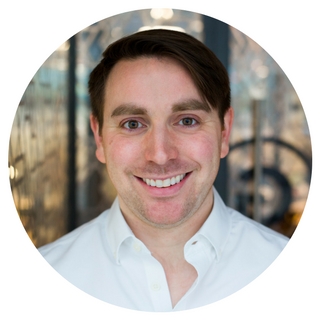 Nick is passionate about helping organisations change the way that they work. Nick's experiences have all focused on this mission - from traditional management consulting (Deloitte), tech start-ups (Yammer and Culture Amp) and a global technology firm (Microsoft). Nick believes in the power of technology, coupled with a clear and simple purpose, to transform employee experience and the world we work in.
Nick is a proven enterprise cloud services leader based in London, specialising in building out teams across EMEA and bringing new cloud products to market. He is passionate about people, coffee, and making things as simple as possible.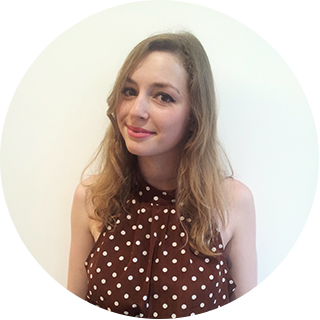 Sabrina leads Communications and PR at Cocoon, who are making smart home security simple and effective through their unique Subsound® technology.
She has extensive experience in consumer marketing and is an active member of London's startup community.
Her recent career has spanned marketing in early stage startups, to presenting online business courses for Tech City UK, and helping +800 startups test and validate their new digital businesses as part of support teams in UCL and IDEALondon.