Location
KweekWeek
Unit 2, Waterside
44-48 Wharf Road
London
N1 7UX
United Kingdom
Description

If you're a Startup time is very important to you and you need some of the best (read cheapest) tools out there to collaborate with your team, store documents, schedule meetings and basically get stuff done.
In this Drinks & Demo night we focus on the Best Startup Productivity tools out there. Most of these tools are free or cost something very minimal that doesn't hurt the pocket.
They require little or no infrastructure and can be accessed from anywhere over a web browser.
So join us and have a closer look at some of the great tools out there.
We are also looking for a startup or two that are happy to share their desktop or Ipad or Android to show the kind of Apps they are using and what they feel is a must have.
Agenda:
6.00PM Doors open
6.30PM - 8.00PM Presentations
8.00PM - 9.00PM Networking
9.00PM Doors close


PRESENTERS: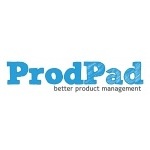 ProdPad Product Management Software provides the tools to ensure you're managing it properly. Easily capture and build on ideas, validate them with key stakeholders, and then provide a clear product roadmap of your product strategy.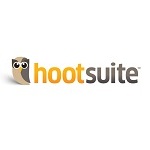 HootSuite is a social media management system for businesses and organizations to collaboratively execute campaigns across multiple social networks from one secure, web-based dashboard. Launch marketing campaigns, identify and grow audiences, and distribute targeted messages using HootSuite's unique social media dashboard. Streamline team workflow with scheduling and assignment tools and reach audiences with geo-targeting functionality. Invite multiple collaborators to manage social networks securely, plus provide custom reports using the comprehensive social analytics tools for measurement.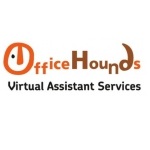 Outsource Social Media & administrative tasks. Virtual Assistant Services to help you do less paperwork and earn more money.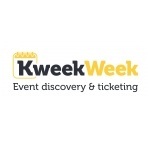 KweekWeek is the fastest growing discovery and ticket platform in London. It helps its users find events and activities in a radical new way. Instead of looking for things to do, the platform gets to know the users and suggests the most relevant events based on their tastes, location and social network - all in real-time.
The focus is to simplify the user's decision process when it comes to deciding which event to attend. The KweekWeek algorithm curates the most relevant experiences for the customers so they don't have to spend time thinking of what to do or go through large quantities of information online or offline.
Events range from gigs, film screenings and musicals through to experiences.
For promoters, it offers a simple yet complete ticketing, promotional and analytics solution to market their events to the right audience.
At the intersection of online and offline, KweekWeek brings the convenience of instant booking to the entertainment space.
Sponsors: