Description
STARTUP & SCALE SUMMIT #SCREWITJUSTDOIT
Join Dragons Den star Piers Linney, 'Entrepreneur of the Year' Matt Hawkins, and 15 other expert speakers
for the South West's Entrepreneurial Event of 2018.
To see the full line-up and schedule for the day

click here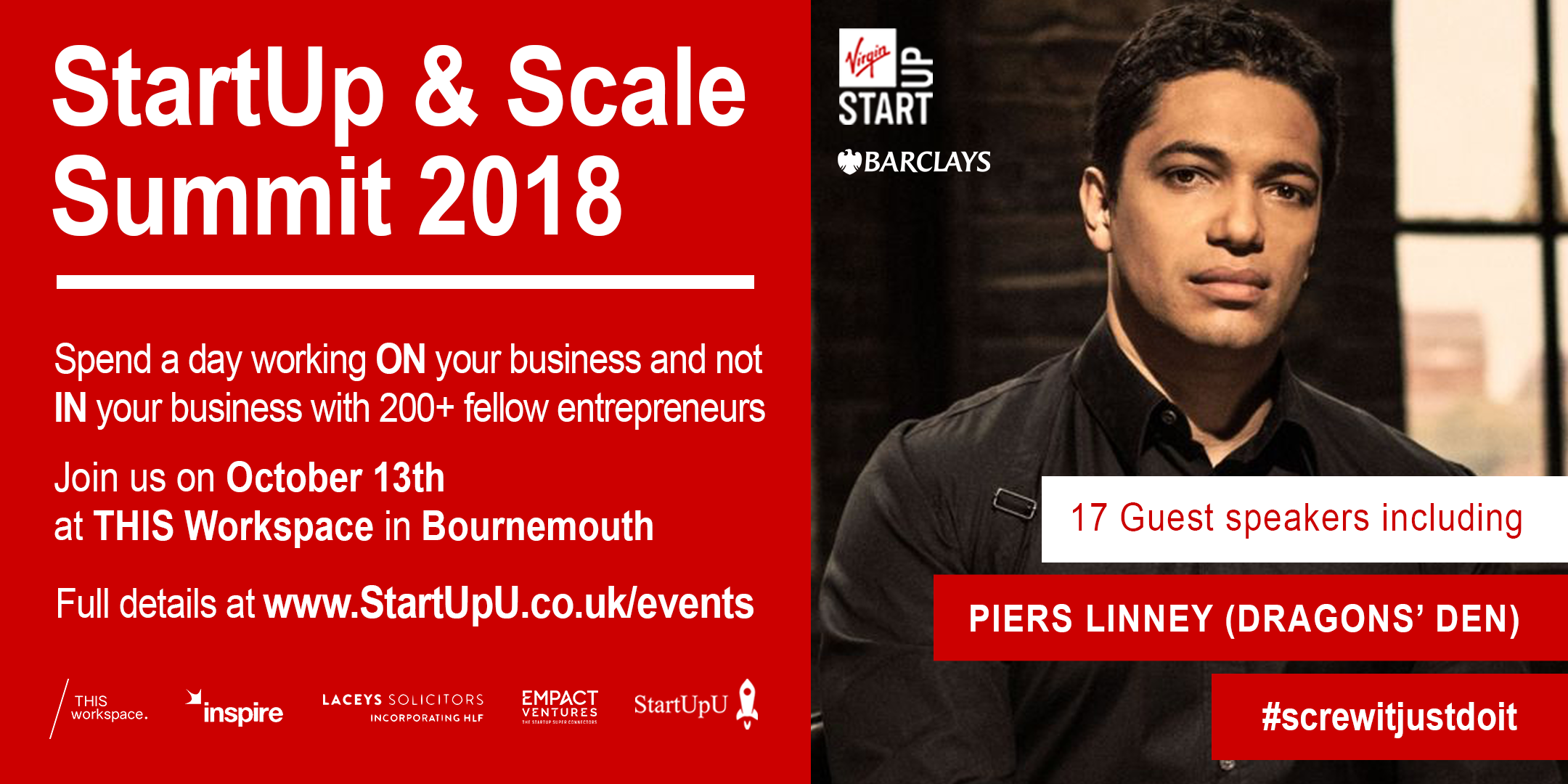 Brought to you by

StartUpU

and Alex Chisnall -

Virgin StartUp

's trusted regional delivery partner and the te

am behind itunes Top 100 Podcast,

#screwitjustdoit.
With Bournemouth now the 2nd fastest hotspot for people wanting to start a business in the UK, we're looking to Inspire, Educate, Connect and build on the South Coast's startup community.
By the time you leave you leave, you'll be equipped with new skills and tactics that'll help you with everything to start and scale your business. And reach the summit - by those who have have done just that.
Our expert speakers will also share with you all the different ways you can monetise your passions and business ideas, so you can ultimately build a powerful, profitable business that's future-proof.
StartUps

ScaleUps

Business owners

Entrepreneurs
Plus! ANYONE that wants to build a powerful, profitable business.
This summit will inspire you to think big as you build your own business.
Our keynote speakers are here for one reason - to make a difference to your business.
Their level of expertise is second to none, and their ability to teach and inspire is what makes them some of the most sought-after thought leaders in the entrepreneurship space.
Each of our power sessions deep-dive into one major topic of entrepreneurship.
Their mission is to arm you with the latest and best tactics and strategies for growth.
We'll have three opportunities for you to meet and connect with like-minded entrepreneurs. This is where the magic happens and is the biggest game-changer during the summit.
We've put together three different panels where we'll be discussing how to startup, scale-up - and exit your business successfully.
OUR PARTNERS: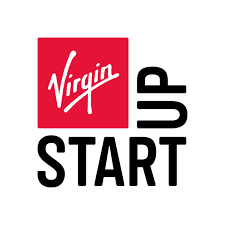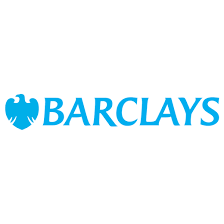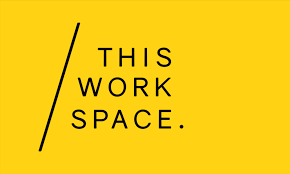 Our attendees LOVE our events:
"Been to my fair share of events like this from Bristol to Brighton, Exeter to Liverpool...have to say this was the first that I actually left from and felt I had got real; value and insight from...plus a great attendee list of mentors, potential investors and friendly attendees - count me in for the next one!! Was really very good, great speakers, both very honest and insightful...came away full of enthusiasm and very uplifted. Keep up the great work!" - Richard Perry
"Alex and the team get this spot on everytime. Great guests where the pitches always feel very personal and relevant. It's networking that doesn't feel like networking and business education in a very digestible format. We're lucky to have this in such a perfect environment down here in Bournemouth" - Russ Taplin
SPEAKERS:
PIERS LINNEY
Star of BBC Two's Dragons' Den and Channel 4's The Secret Millionaire, Piers Linney is an entrepreneur and investor with experience across a range of sectors with a focus on technology, telecommunications, health, fitness and wellbeing. During his time as a Dragon he invested £100,000 into publishing start-up Lost My Name (now Wonderbly) in exchange for just 5pc equity, which valued the business at £2.0m, the highest valuation ever seen in the Den at that time. Wonderbly has now sold over 3m personalised children's books in over 200 countries and was #1 on last years Tech Track list of the UK's fastest growing companies. Wonderbly has raised £16.5m with investors including Google Ventures and is one of the most successful investments made in the Den.
He is well-known as a champion of entrepreneurship and SMEs and as a media commentator on relevant issues.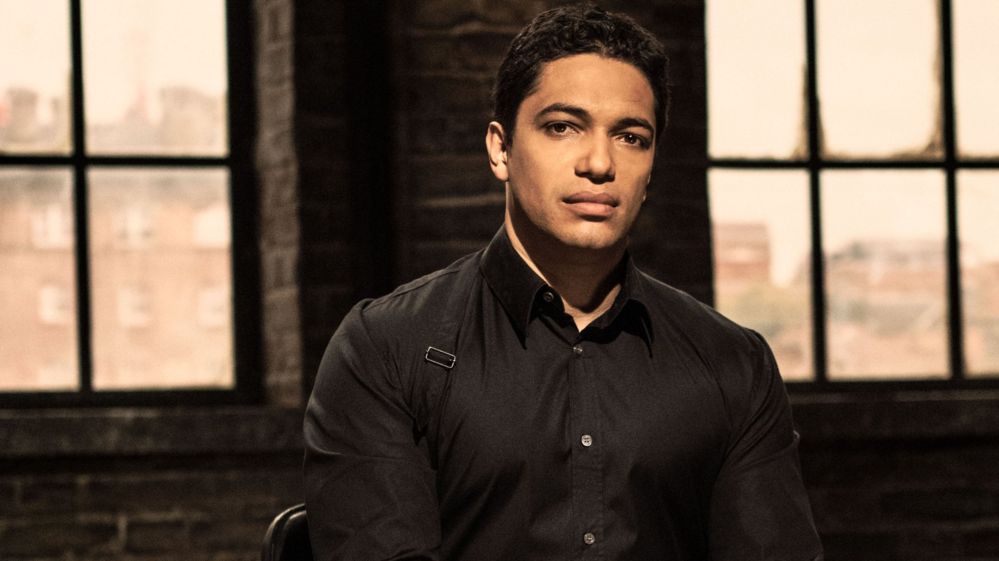 Piers attended his local comprehensive school in Lancashire and went on to accounting and law at the University of Manchester and a professional background in the City in both law, as a Solicitor specialised in venture capital, and investment banking and M&A with Credit Suisse. Having been the CEO of a corporate finance business raising funds for technology start-ups, SMEs and special situations and a partner at an alternative finance fund, he has broad experience of the financial and operational challenges that face start-ups, SMEs and high growth businesses as a founder, adviser, director and investor.
Piers has been recognised as one of the top 100 most influential Black Britons and won the inaugural Entrepreneur of the Year award at the EY sponsored Black British Business Awards. In 2017 he was a recipient of the Barbados Golden Jubilee Award for Outstanding Service in the UK and in 2018 he was recognised as one of the UK's top 20 Ethnic Minority Executives in the Financial Times / EM Power list. He sat on the Cabinet Office SME Panel and the Board of TechUK and is a Trustee of Nesta, the UK's leading innovation charity. Piers is a non-executive director of British Business Bank, the UK government-owned development bank that has facilitated £10bn of funding to unlock capital for small and medium-sized businesses, including StartUp Loans.
MATT HAWKINS - C4L & CUDOVENTURES
Matt is an entrepreneur who enjoys building fast growing technology businesses. He has a passion for developing innovative technology & services to improve the world we live in, from disadvantaged individuals & communities to corporate businesses.
He was the Winner of Entrepreneur of the Year 2013, South West Business Thinking Winner & is proud to be entrepreneur in residence at Bournemouth University & help startups.
He started out at the age of 5 programming computes & built multiple businesses through school & college. Building up to founding C4L in 2000 which was one of the fastest growing ISP's in the UK & winner of many fast growth awards including Times Tech Track 100, Deloitte UK Top 50, Deloitte EMEA Fast 500 & many more.
C4L was acquired in early 2016 & is now a public company.
He is now focused on his passions which include, helping entrepreneurs & startups build successful businesses, investing in great ideas & helping them succeed, getting involved in projects that do good in the world.
He started Cudo in 2017 designed to be the Airbnb of computing. They're looking to revolutionise the charity funding sector and provide new ways for people & businesses to monetise their IT infrastructure.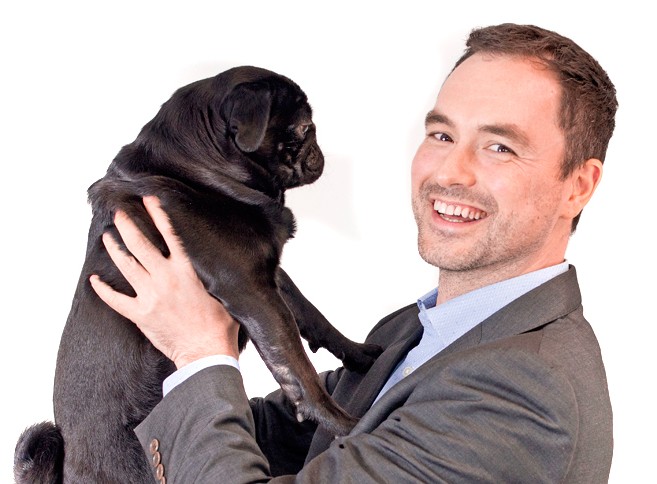 SUNNY BIRD - SUNNY BIRD PR
Sunny Bird Founder of Sunny Bird PR/Reaching Millions PR & Publicity Courses/Published Author
Sunny Bird is a multi-award winning entrepreneur who was described by the Daily Mail in 2010 as someone who has 'the money gene'.
With over 20 years' experience in public relations, Sunny founded her own agency in 2013 with a view to bringing a London style PR agency to the south coast. Five years on, and Sunny's results-driven approach has helped Sunny Bird PR gain and maintain an extensive portfolio of clients, regionally, nationally and internationally.
Using her PR agency as a platform, Sunny launched a series of PR & Publicity Courses in Bournemouth and London called 'Reaching Millions'. Designed to help raise the profile of a business or brand, build credibility, drive sales and secure new customers, these courses led to Sunny working on her second book, 'Reaching Millions', set to be published Autumn Winter 2018.
As well as Sunny's businesses, clients and books being featured extensively in the media, Sunny herself has also been featured in The Daily Mail, The Observer, The Independent, The Sun, You Magazine, Daily Mirror, The Express, Look Magazine, Cosmopolitan, Woman & Home magazine, Marie Claire, Bella magazine, Prima magazine, Start Up 100, Bournemouth Daily Echo, and BBC Radio to name a few.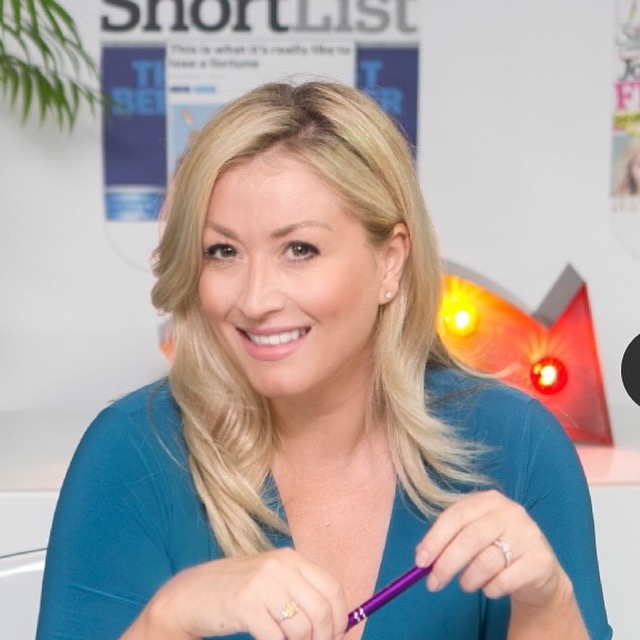 CEMAL EZEL - CHANGE PLEASE
Cemal Ezel, founder of social enterprise Change Please and Lloyds Bank Social Entrepreneur of the Year 2017 and recently won the Chivas Venture which gives $1 million to startups creating positive change.

Change Please uses coffee to tackle homelessness by training homeless people to become baristas and providing a London-living wage job, housing, a bank account, therapy support. Selling coffee across London through mobile vans, Change Please coffee is now being stocked in Sainsbury's supermarkets nationwide, Virgin Trains & Virgin Active.
With locations in New York and San Francisco after a chance encounter on Richard Branson's Necker Island the future is one of hope and promise.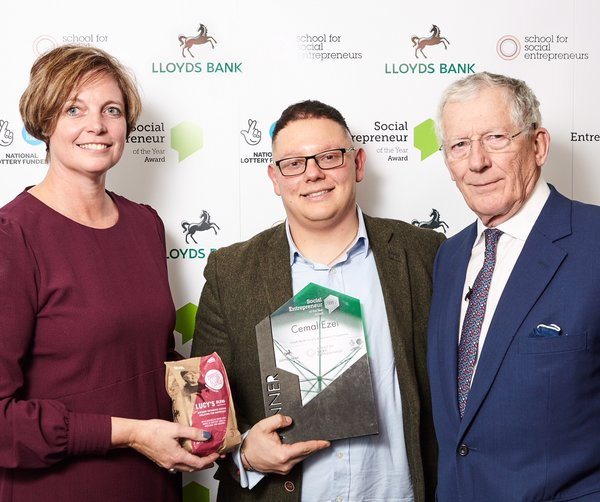 KRIS GUMBRELL - BREWHOUSE & KITCHEN
Kris Gumbrell is Co-Founder of Brewhouse & Kitchen, recently named best pub chain and best pub to work for at the Publican Awards.
Kris's brand is a really disruptive force in the pub industry and with 400 staff they are now the biggest brew chain in the UK and 2nd largest in Europe. With 300 different beers that are brewed onsite unique to each location, they have a brewing academy, hosted 8,000 brewing experience days and given 18,000 brewing masterclasses.
Kris now heads up a business comprising 18 venues, with further openings in the pipeline and forecasts turnover to be £18m in 2017.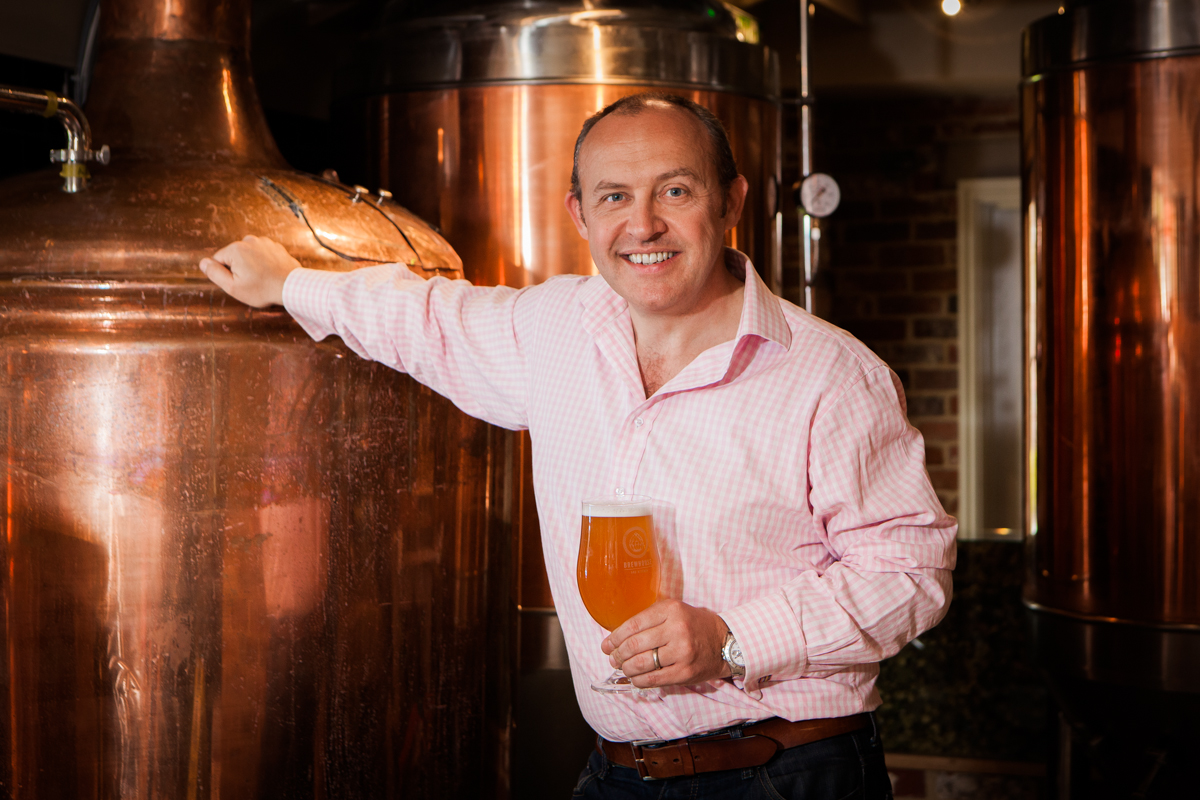 TARA HOWARD from THE VENUS AWARDS
Tara Howard left school at sixteen to go on to become a commercial airline pilot and mum of four. She is now the founder of The Venus Awards which recognises and celebrates the successes of business women throughout the UK. What started as a one-off awards ceremony back in 2009 is now a nine region operation now launching in London and with international aspirations. Her mission is to "enhance the status" of women in the UK and around the world for decades to come!
Damien Lee - Mr Lee's Noodles
Damien Lee - Australian serial entrepreneur, cancer survivor and full time single dad of 2 young boys.
Damien and his team have also developed an award winning, innovative, digital 'Noodle Kiosk' - vending machine providing a 24/7 healthy food option, featured in BBC1 "The One Show" in 2017. The finalist of Amazon Growing Business Awards for Entrepreneur of the Year 2017, Sunday Times Maserati 100 list in 2018 and the Natwest Great British Entrepreneur Awards 2018 list of The Most Exciting Food & Drink Entrepreneurs to Watch, he leads seminars, conferences, summits, talks at universities, aids charities and is planning to build a Mr Lee's Foundation.
In June 2017, with the company thriving and new products launching, Damien was diagnosed throat and neck cancer entirely disconnected to his previous illness. Three surgeries and 54 treatments later Damien is now in recovery and says he doesn't regret a thing.
Having beaten cancer for the second time, Damien is more convinced than ever of the power of healthy eating and is excited to expand the brand.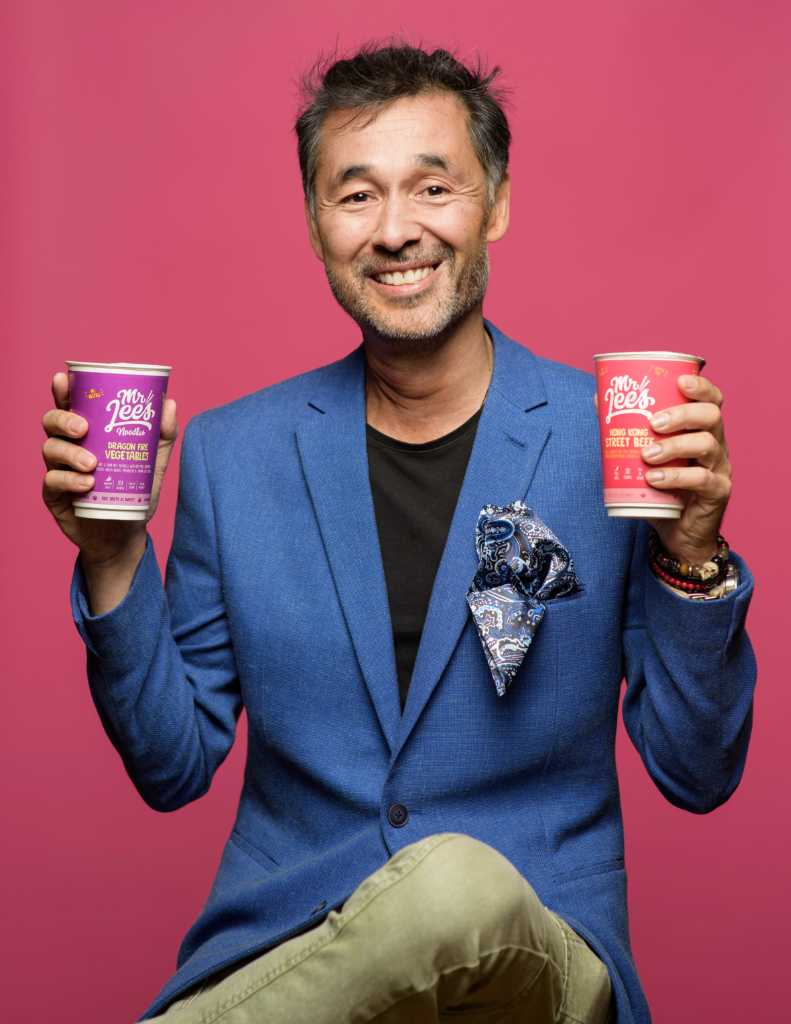 JO CRUICKSHANKS - BARE COLLECTIVE
Jo has spent over two decades delving into the hearts and minds of brands and audiences, everywhere. She's our chief facilitator and boundary-pusher, as well as being a working mum and experienced yogi.
Jo has helped many brands, from Pretty Green, Kelly Hoppen, Hermes, Hackett and Finisterre to tell their stories digitally.
She has a twenty- something year heritage of digital start-up and brand experience and will share invaluable stories and wisdom on building tribes digitally for those starting out.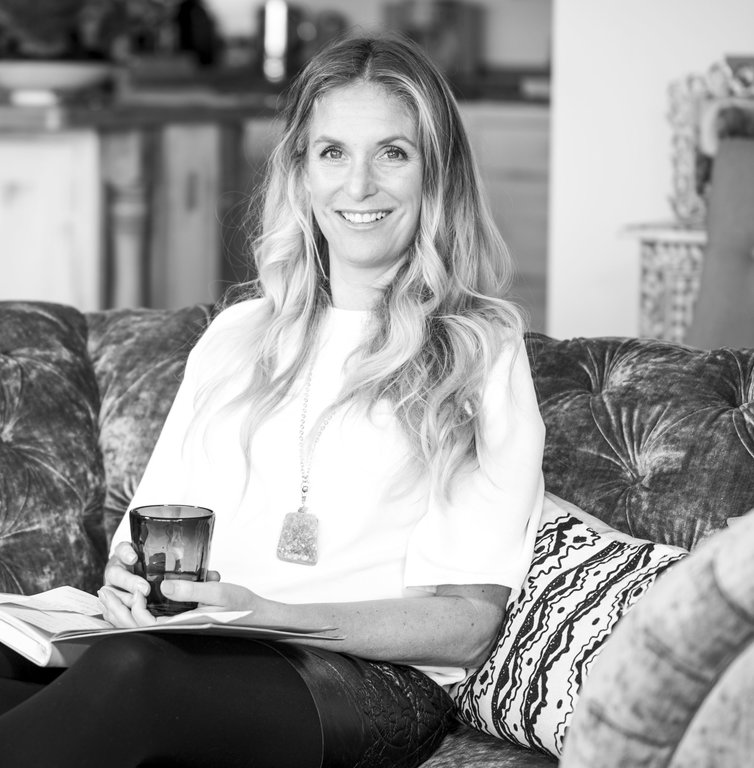 DAWN CROSSINGHAM - TOP UK BUSINESS ADVISOR 2018
Dawn was recently awarded the title TOP UK Business Adviser in finance & funding 2018 by Enterprise Nation and Experian. Furthermore in July 2018 she became The National winner for Venus Awards as Networker of the Year; for all the connections she has made in the business community.

With 35yrs in business (employed and self-employed) including 13yrs experience of working with established businesses, she has created a Business Toolkit to provide a structure when undertaking business analysis.
The analysis identifies areas of concern, USP's and business growth areas and the toolkit provide solutions and strategies to increase sales & profits.
Dawn will be giving us a taster of her business toolkit in October focusing on creating a vision for your business growth.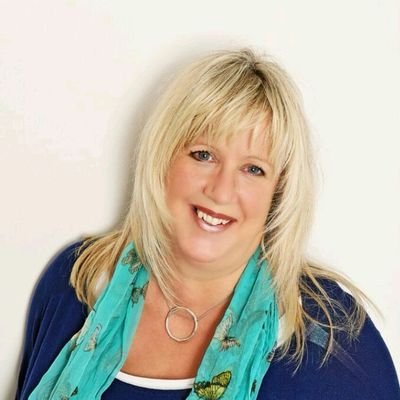 SOUMYADIP RAKSHIT - MYSTERY VIBE
Soumyadip is a serial entrepreneur and Co-Founder of sex-tech company MysteryVibe . His mission is to apply Intelligence of Things to the world of Pleasure and create and immersive experience to transform bedrooms into sensual sanctuaries.
The mission is gaining pace. MysteryVibe won the consumer product design category at the Design Week awards, beating the Apple Watch. Last year, it closed a funding round worth $1.5 million (£1.1 million) bringing the total raised by the company to over $4 million in three years and valuing it at $13 million. The sex-tech market, which is estimated to be worth $15 billion, has so far had very little outside investment. Rakshit says: "There's huge potential, and that's helped investors get over their initial reservations about the sector."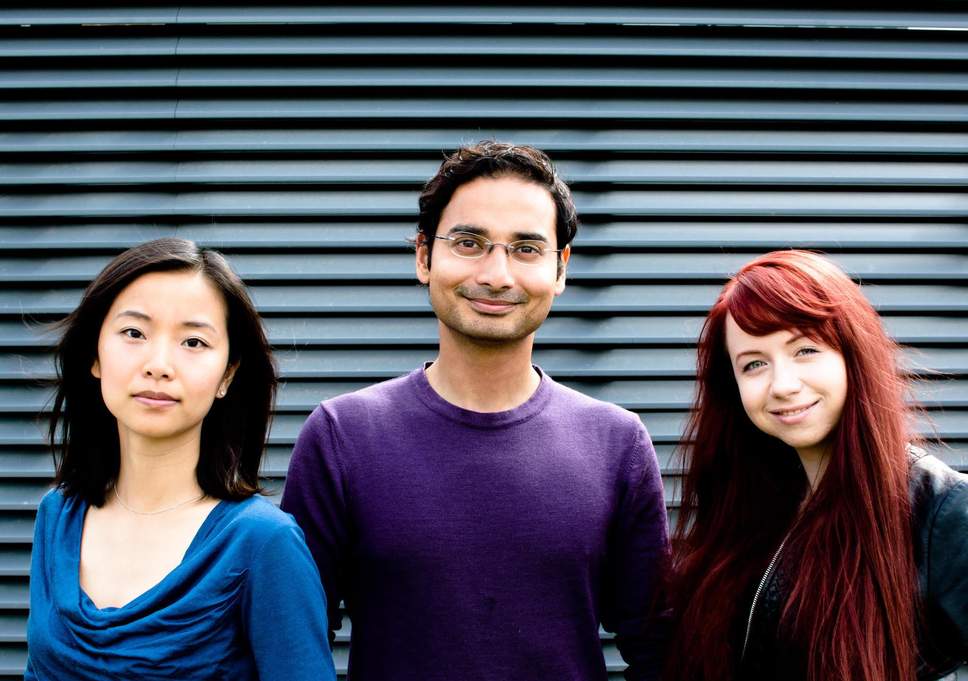 LUCIENNE ELMS - HORSESCOUT
Three Star Event Rider Lucienne Elms spotted a gap within the equine industry back in 2013 and since then has made it her mission to secure the investment and develop the idea into a reality.
Lucienne knows a thing or two about the equine sales industry having regularly produced and sold horses for international clients and household names such as former world number 1, Oliver Townend.
Over the past two years Lucienne has created a new way of thinking and working, a new network for the equestrian industry. She's created a way for amateurs and professionals alike to raise their profiles, expand client bases and showcase their skill and expertise through Horsescout.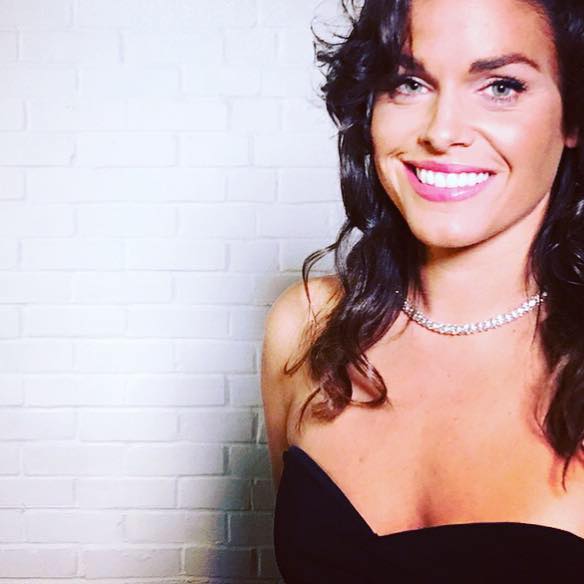 Jonathan Davies - The Training Room

Jonathan has made the classic entrepreneurial 'journey'. At 29, he saw a gap in the market and confidently backed his business ambition with his own cash and lots of hard work. He created The Training Room, a leading UK career providing company with a growing £11 million turnover and received a £20m investment in 2013 by private equity house LDC to accelerate company growth.
Jonathan began the company with his partner in 2006 from the archetypal 'spare room in their home.' In 2006, they had two full-time employees,in their first year they trained 200 people, now they train 10,000+ per year. Now, this careers provider has 28 city-based UK academies and an expanding full-time staff base exceeding 150.
Jonathan successfully exited his company in 2017 and will be sharing his knowledge of successfully starting, growing and exiting a multi-million pound business in October.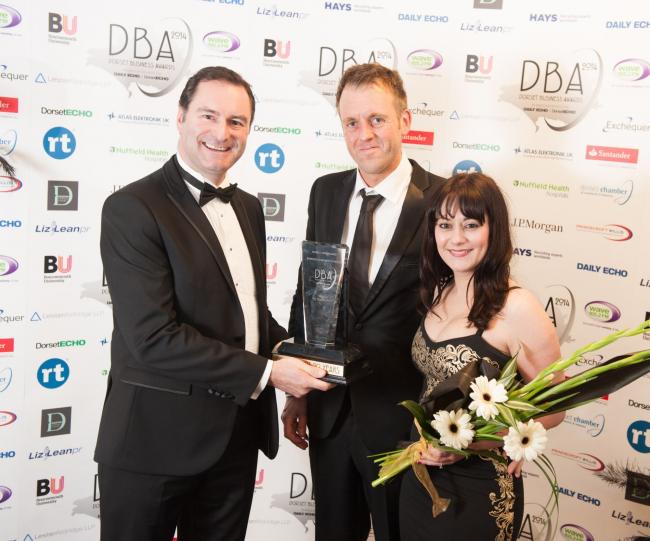 EMILY AUSTEN - EMERGE
Emily started EMERGE after graduating from Manchester University with a degree in Criminal Law at the age of 22. The agency was founded on principles of kindness, integrity, communication and diversity, after Emily found it difficult to fit in to the culture PR Agencies had created.
After feeling marginalised, Emily set up an Agency at which she wanted to work. After winning PR week's 30 under 30 at 26, Emily has written a number of TED talks, worked with brands such as Nickelodeon, Rayban, Sony, NBC, Channel 4, JD Sports, Pentland Brands, and launched several brands with billion dollar valuations, as well as 1Rebel, Huel and Airtasker. Dubai, New York, Germany and Australia have been some of the territories that Emily has launched brands in, as well as, of course, the UK.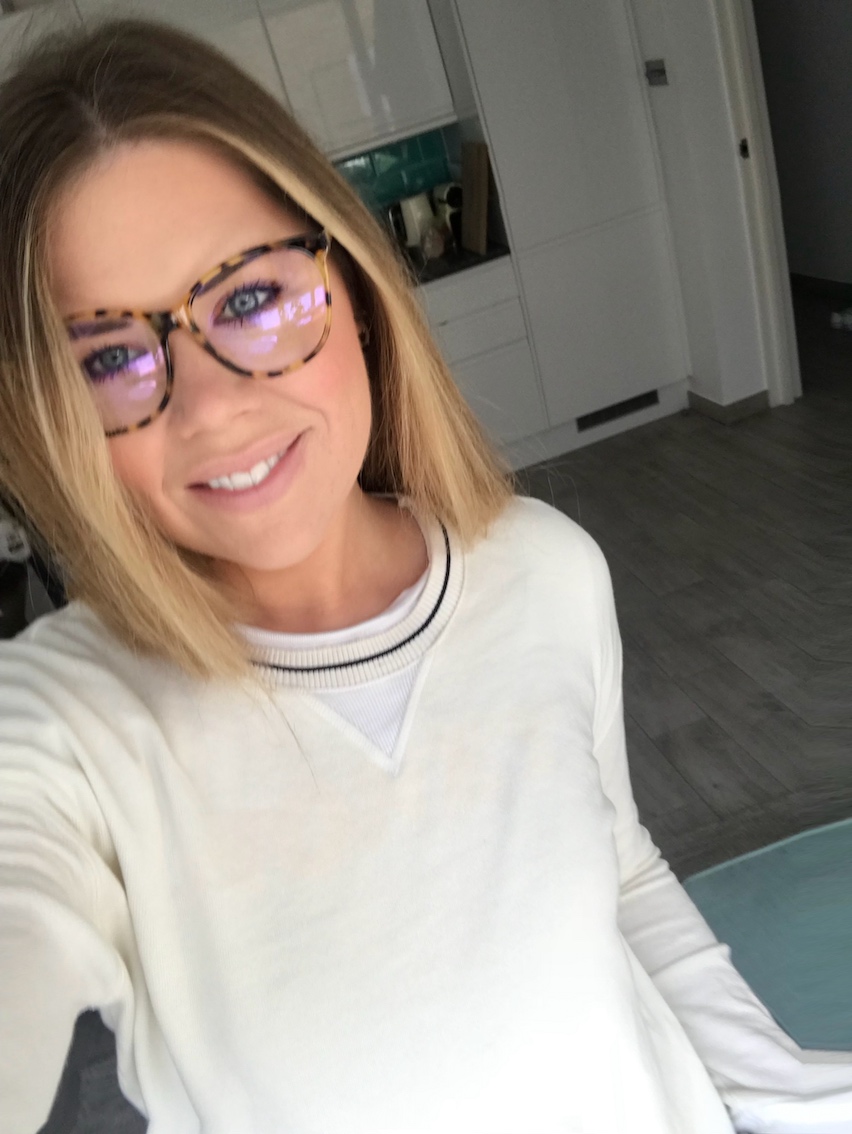 MEGAN FAIRHALL - LIVE TO SMILE
Megan developed her dental brand #livetosmile in 2015. She has been utilising social media to reach out to new patients spreading a positive oral hygiene message and challenging the perception of dentistry. Educating and inspiring the millennials through her current and relatable brand all whilst focusing on the importance of living to smile!

She has since introduced her brand into three different dental practice, including Harley Street in London. She has subsequently been approached by global brand Philips to represent them as a Key Opinion Leader and has been featured in a BBC documentary on illegal teeth whitening.
Megan is a frequent key note speaker at events in her dental industry and also beauty and entrepreneurial events such as Glamour Beauty Festival.
Megan is now launching her own #LIVETOSMILE dental beauty subscription box, combing all the dental products you need with the beauty products you want.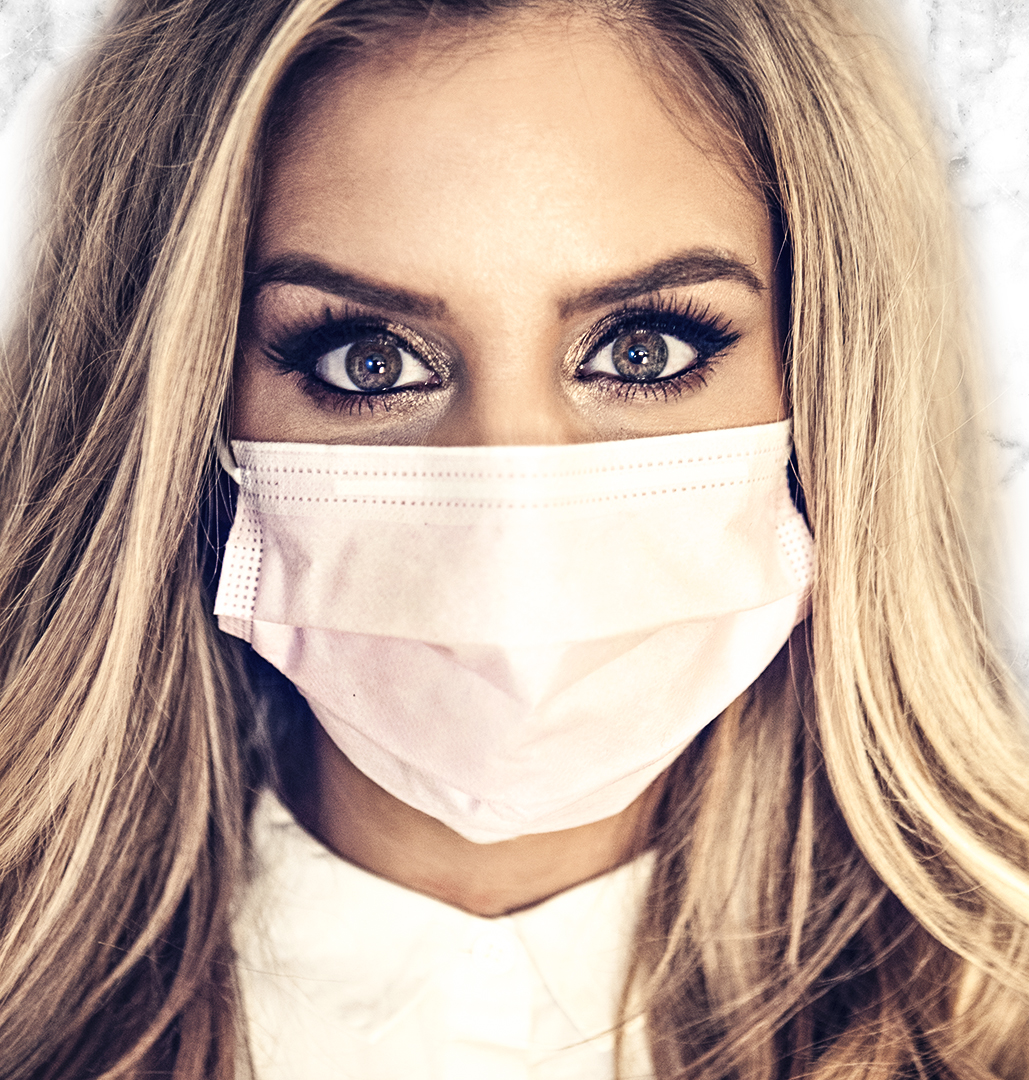 ERIN THOMAS-WONG - Making Mumpreneurs
Erin Thomas Wong is the founder of Making Mumpreneurs, a global online community designed to support and empower mums running businesses around family life.
Erin made the decision to leave a career in Television production when she had her first son in 2008, and since then Erin has created 5 businesses whilst bringing up her 2 children.
In 2017 she launched The Cocoon online members club for mums in business, offering masterclasses, member calls, expert and advice and continual support to mums making the transition to self employment.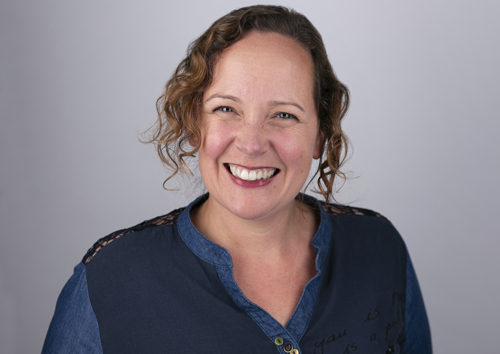 OLIVIA SPENCER-PERKINS - Lady Industry
Lady Industry was born out of Olivia's desire to be independent and creative. From a young age she propelled herself into the media industry, taking on important roles in award-winning film shoots such as the Dorset crime drama, Faithless (2017). Even early on, Olivia noticed the the growing need for female creatives within the media industry - and so Lady Industry was born.
Lady Industry is a delivery box service aimed at educating and supporting ambitious young women to kick-start their careers in the media industry. Personal and professional growth are at the forefront of Lady Industry's focus, and its ultimate purpose is to promote female empowerment and inspire action for young women embarking on their media journeys.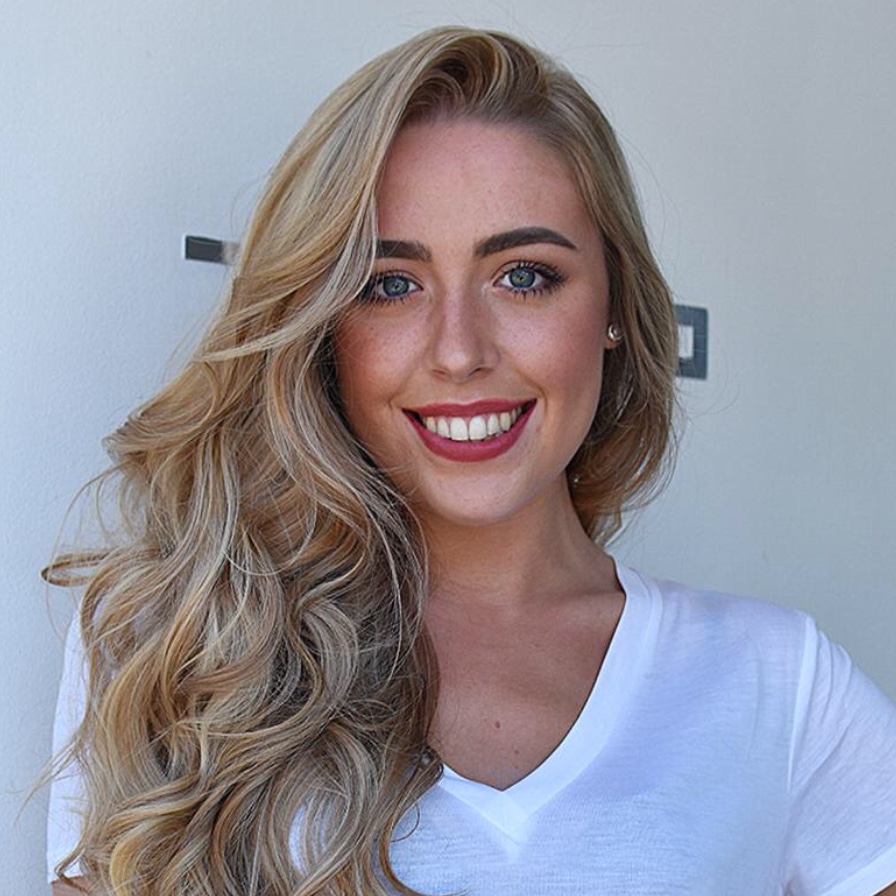 KATIE THOMAS - KTM Designs
Katie co-founded her Interior Design business, KTM Design, in October 2015. KTM Design work on commercial, hospitality and residential interior design projects across the UK and have a thriving portfolio of restaurant, bar, night-club and residential design. Katie is raising awareness of the power of design and how it can help enrich the lives of others - whether at work, home or in public spaces. How can people's happiness, well-being, behaviour and productivity be so hugely affected by the spaces they are in?
Educating and inspiring young people to pursue a career in the creative industries, Katie is a Visiting Lecturer of Interior Design at the Arts University Bournemouth (AUB). Following her success in business, academia and her contribution to the interior design community, Katie was approached by the UK professional body for Interior Designers, the Society of British and International Design (SBID), to become their Regional Director for the South West.
Katie is a frequent speaker at property and design shows such as Platinum Property Partners, where she educates landlords and property developers on how they can add maximum value to their properties.