Startup Tuesday is a weekly event to inspire and connect: we present speakers on various topics and provide pitch opportunities for startups
About this Event
Startup Tuesday The Hague
Startup Tuesday is a weekly event to inspire and connect.
This series of events is a collaboration among innovative hubs that aim to strengthen connections and support impact-driven entrepreneurship in The Hague. It's the ideal occasion to network, learn from experienced founders, and explore solutions to shared challenges.
Tuesday 25th of June | 17.00 - 19.00
On the 25th of June, YES!Delft The Hague will host its first Startup Tuesday The Hague event. During this event, we will provide you with a varied program, including several speakers and startup pitches.
Program
17:00 - 17:15 - Walk-in
17:15 - 17:25 - Talk Ras Lalmy (Managing Director YES!Delft The Hague)
17:25 - 17:30 - Q&A talk Ras Lalmy
17:30 - 17:35 - Pitch startup Dutch Analytics
17:35 - 17:45 - Q&A Dutch Analytics
17:45 - 17:50 - Pitch startup 2: Envision
17:50 - 18:00 - Q&A Envision
18:00 - 19:00 - Networking, Drinks & Bites
About the Startups
Dutch Analytics
Dutch Analytics helps companies to predict the future state of critical assets to increase operational uptime and reduce costs. Due to the exponential growth of data in combination with AI, railway companies can pursue new maintenance models for their assets. From real-time condition monitoring to predictive models, the Dutch Analytics platform offers a solution to host and manage models for everyday use. Currently, Dutch Analytics is active within the Rail, Maritime and Food industry in Europe.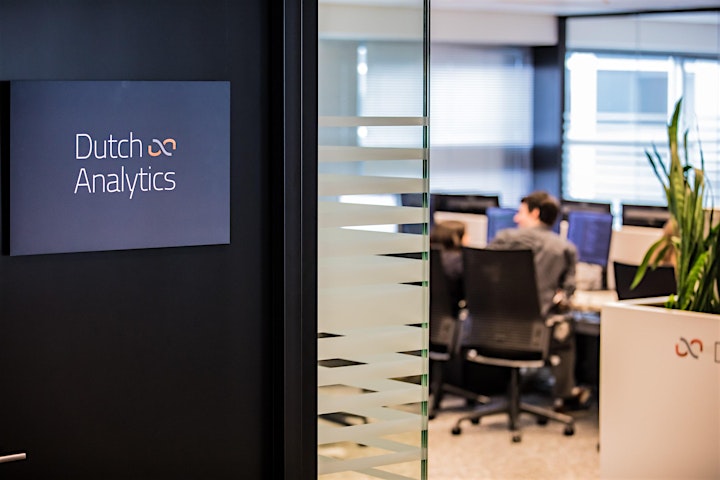 Envision
Envision is a software platform that enables people with visual impairment to live more independently. With Envision, visually impaired users can shop in supermarkets, use public transport, read menu cards in restaurants, recognise their friends, find their belongings and so much more, all on their own.

Their platform, that is currently available as an app, processes the images taken by a user to intelligently extract useful information. It can read texts in multiple languages, recognise faces and objects and describe scenes around a person. This context-based approach always ensures that users get the right information that they are anticipating from an image.
Please note that parking spots are not available. We therefore suggest you travel by public transport or by bike. The Hague station Laan van NOI is smack next to the venue. Parking in the surrounding area can be done, but is limited to 2 hours maximum.