Description
Startup World Cup, delivered by Belfast Global Shapers, is back coming to Belfast on Monday 25th March 2019. Join us for this event to see which of Northern Ireland's emerging technology startups will secure a place in the grand final and get one step closer to winning a $1m investment prize in San Francisco.
Headline sponsor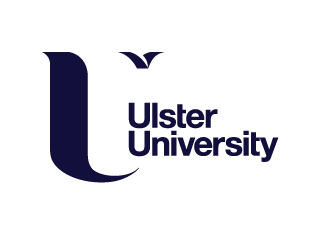 Supporting sponsors

We've got an epic panel of judges as the regions top innovators gather to see who will progress. We'll also have lots of soft-drinks and pizza!
Reflecting on the 2018 final, CEO of Neurovalens Jason McKeown said: "Startup World Cup is a fantastic opportunity. I would strongly encourage local companies to get involved and make the most out of this excellent opportunity that Belfast Global Shapers have once again brought to the city. Just being involved with the competition added a significant amount of credibility to our company and really set Neurovalens on the global stage. Even though we didn't win the grand prize in San Francisco, the real success was being able to pitch our business to an audience of other high-growth startups, investors and global innovators."
The Judges
Fiona McElroy - Head of Innovation & Impact at Ulster University
Fiona is an experienced Business Development Manager with a demonstrated history of working in the higher education industry. Skilled in Business Planning, Business Development, Entrepreneurship, Business Strategy, and Start-ups, she is a strong development professional with an MBA focused in Management from Ulster University.
Daniel Anderson - Private Equity Director, Wirefox
Daniel has extensive international experience in strategic investment and business advisory. As a Cambridge graduate who subsequently studied management at the University of Pennsylvania (Wharton) as a Thouron Scholar, Daniel spent much of his career in the United States before returning to Northern Ireland to lead the private equity team for Wirefox Management, a Northern Ireland and London-based private investment firm with over £1B deployed across asset classes including real estate, private equity and credit.
Paul Hollway – Managing Partner, Kx Ventures
Paul is responsible for evaluating and managing all investments within Kx Ventures (the Venture arm of First Derivatives plc) which reviews numerous submissions from startup, scaling and established companies every month. He has over 25 years' experience providing corporate finance advice to a range of clients in the public and private sectors. His areas of expertise include acquisitions, disposals, leveraged buyout situations, equity and debt fund raising and the structuring of finance proposals incorporating grant assistance.
John Healy – Managing Director – Vice President, Allstate Northern Ireland
John has over 25 years' experience in technology, predominantly in the financial services domain. He has extensive experience at leading global teams, developing strategy and delivering solutions to address business and technology issues. John is the Managing Director of Allstate NI, leading the team of 2,300. John previously spent over 8 years at Citi working as Head of Technology at Citi's technology centre of excellence.
Are you a startup?
This is the eventbrite for event attendees. If you're a startup and would like to apply to pitch, please apply on the Startup World Cup website.