Description
Artists of Vout-O-Reenees drawing, printmaking, collage.
You are cordially invited to our closing party / private view
on Thurdsay 27th Aug
6-11 pm
The Stash Gallery at Vout-O-Reenees
Crypt of 30 Prescot St. London E1 8BB
-----------------
STOP PRESS
Dark Times News Flash!
'Kunst Clown: Tied to the Mast' lecture-performance at this Sunday's Art Car Boot Fair Margate! Kunsty will be delivering a short lecture on Turner and his Mast, whilst being pied by the audience, Margate, Sunday, 3pm-ish, full details will be announced!

His atavar, Paul Sakoilsky will be making some high speed life portraits, punting some kunst-clown prints, etc., along with fellow artist and technological raconteur Hercules Fisherman, come and find us, bring champagne, truffles, slivovitz, dollars, pounds sterlings, cider, fish n chips, euros, hard cash, soft cash, smiles, greetings, beautiful lies, kisses, laughter... sunshine, clouds, etc...
'Oh, we do love to be beside the seaside...'
Art Car Boot Fair, Turner Contemporary Rendezvous, Margate, CT9 1HG
Sunday 30th August, 12-4pm, £3 Entry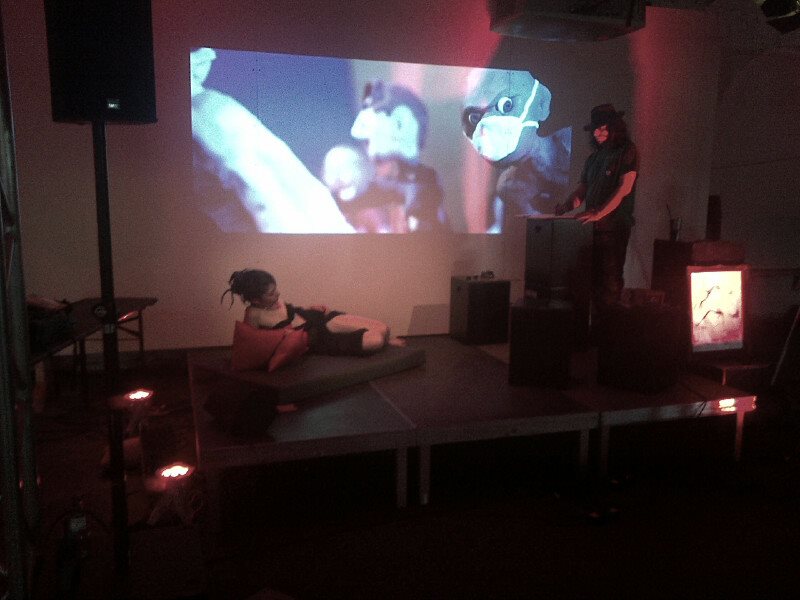 The above on stage perfomance taking part was Barbie Kali as muse in live painting at http://TOA.Berlin by Herx where he was exhibiting at "Europe's coolest ... conference" mentioned by both Wired and NextWeb
Manko
By Hercules Fisherman (@Herx)
Printed in two color
Hand Silk Screen Print on quality 420 X 594 mm paper
Limited edition of 75 in number, £200 individually signed, numbered and dated
Please Click to buy now here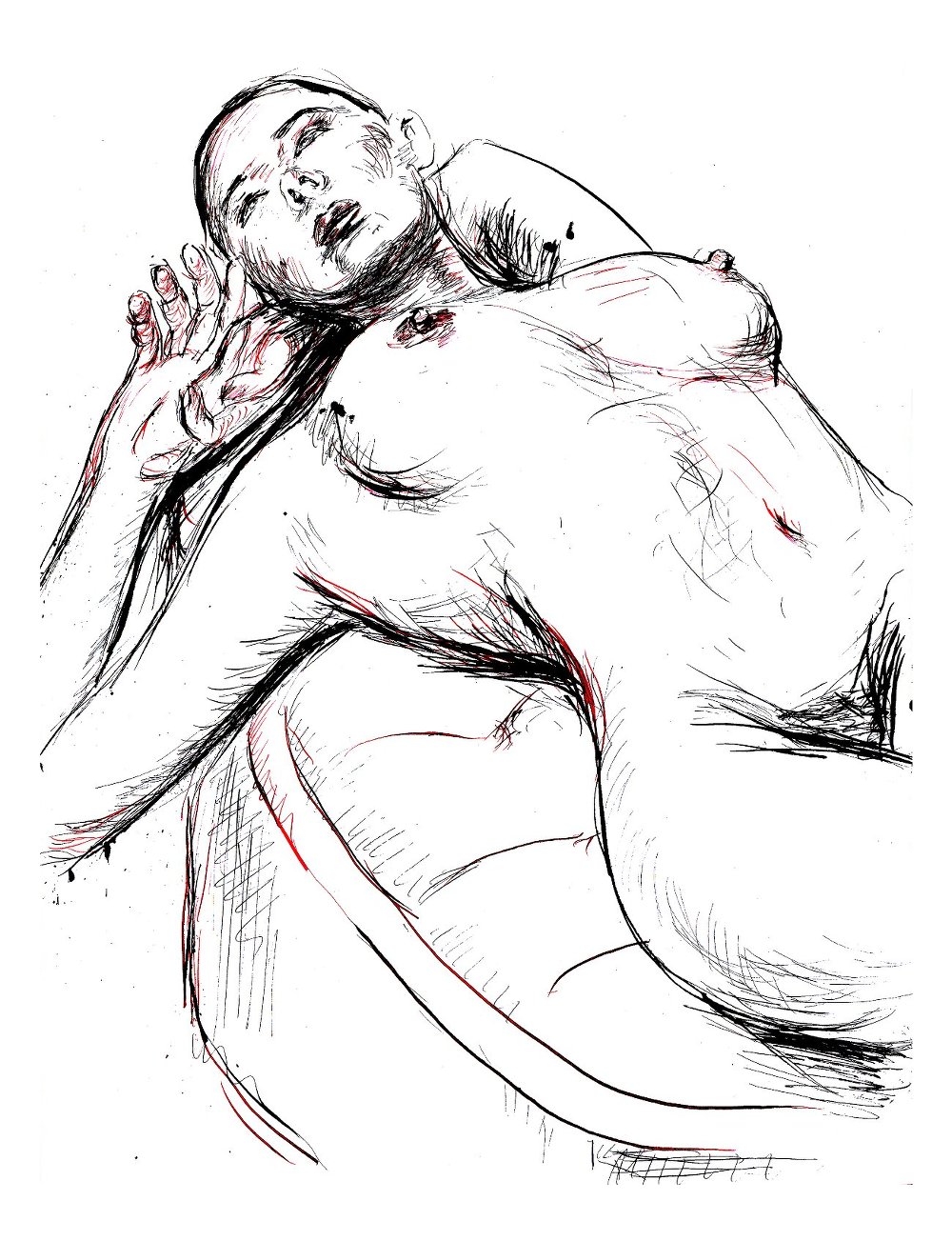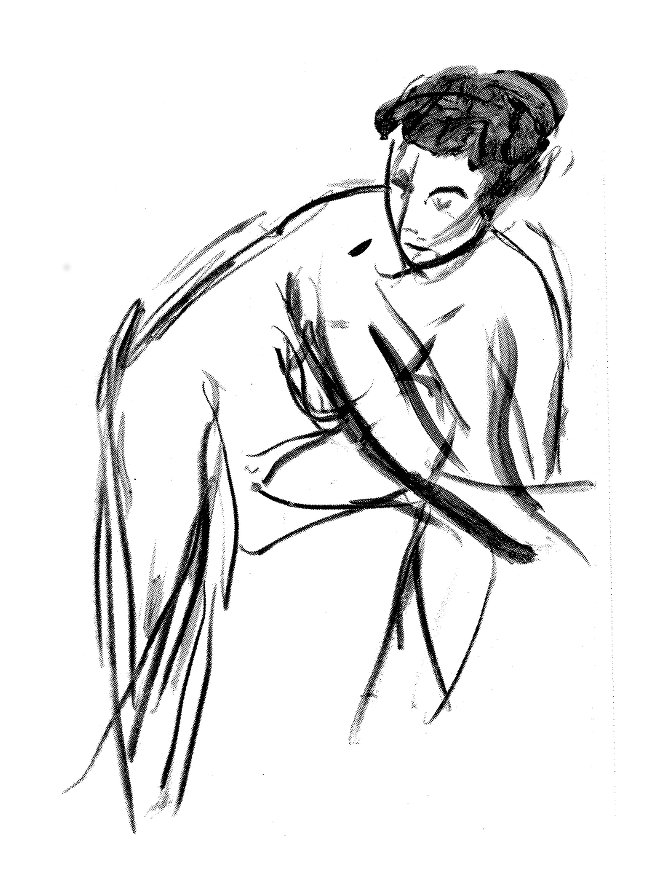 Emily
By Hercules Fisherman (@Herx)
Hand Silk Screen Print on quality 297 X 420 mm paper
Limited edition of 125, individually signed £75, numbered and dated
Please Click to buy now here
The above works are available for online ordering and can be collected at the exhibition please email for further information or order directly with the link provided
Artists include
Anna Jung Seo Brendan Reaney
Carson Parkin-Fairley Christopher Roberts
Darren Coffield Fiona Brenninkmeyer
Frances Daffern Francis Akpata
Gary Hazell Helen & Colin David
Hercules Fisherman James Birch Julia Hamilton
Kate Enters KEELERTORNERO
Laura Fishman Lucy Ash mORGANICo
Michele Howarth Rashman Natasha de Samarkandi
Paul Sakoilsky Silvia Estevez
Tony Common The DnA Factory
Wilma Johnson George Melly/Michael Woods
Curated by Kate Enters
Vout-O-Reenee's Members Group Show 2015
Drawing, Collage & Print
The Stash Gallery
Exhibition continues until: End of August 2015
The Stash Gallery at Vout-O-Reenees
Crypt of 30 Prescot St. London E1 8BB thestashgallery@gmail.com 0750 2278711
Opening hours to the public: Mon – Sat, 5-10pm
Herx speaking in an interview with Hot Topics on innovation and startups
Organiser of Stash Gallery - Artists of Vout-O-Reenees drawing, printmaking, collage
Hercules Fisherman
Hercules is an Artist & technologist, thought leader, mentor, publisher, business intelligence expert, speaker, startup evangelist, and serial entrepreneur in tech & media.
He is also first artist in history to sign works with his twitter handle, An early aadaptor on internet and social media, with @herx as twitter handle.

He studied Fine Art at Croydon Arts College, printing Diploma at LCP, Technology Master at Middlesex Uni, was pupil of celebrated artist Bruce McLean.
Hercules was CTO of the award winning Fizzback, the first massively scalable customer intelligence analysis platform. The company was sold to Nice Systems for $88m in November 2010.
He is currently CXO/Co-Founder of Foodity, Lectrio, 3dscanbot and Tech City Roadshow.
He regularly organises and curates events. He was a regular contributor and performer for the Brixton Poets. Hercules has held artist residencies at DeFabrik Eindhoven , the Fridge nightclub and Paradise Wildlife Park.
He painted HRH Crown Prince Alexander II at the Royal Palace- Belgrade 2013.
His oeuvres include sculpture, painting, installations and performance art. He has exhibited internationally including Paloma7-Barcelona-Spain, Swiss cottage Gallery, OTA-Berlin, Arthouse-Dublin, Edinburgh Festival, Barbican, Riverside Studios and in private collections.
His media work and coverage includes mainstream recognition from  Channel4, Timeout, The Guardian, The Sunday times, The Evening standard, Arts review, Harpers & Queen, the Face, and  Arts Monthly. He has also made  TV and film appearances and was featured in London Kills me (1991) - Hanif Kureishi and interviewed on 01-for-London (1990) Richard Jobson. He launched Our Wonderful Culture at the Groucho Club and ran an arts club at Vic Naylor - Farringdon -  events that included Vivienne Westwood and Ed Tudor-Pole.
Our Wonderful Culture and Lovely-Jobly, featured an eclectic mix of both established artists and writers such as Gilbert & George, Richard Hamilton, Yoko Ono, Lucian Freud and Bill Bryson; alongside upcoming artists and poets. The LJ interview of Lucian Freud and Leigh Bowery became an instant hit and was syndicated in the Sunday Independent Magazine-91.