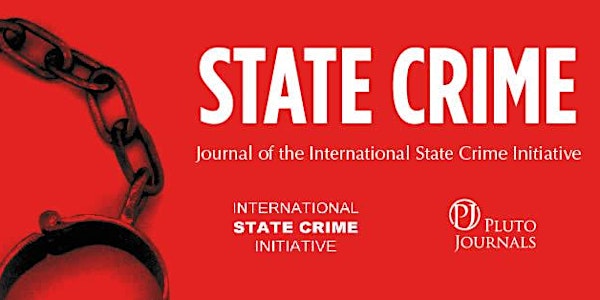 State Crime and Digital Resistance Workshop
Location
Queen Mary University of London
Mile End Road
London
E1 4NS
United Kingdom
Description

State Crime and Digital Resistance Workshop
The International State Crime Initiative at Queen Mary, University of London is delighted to announce that we will be convening a workshop to explore theoretical and methodological issues at the intersection of State Crime and Digital Resistance. The workshop will provide a valuable opportunity for academics / practitioners from a range of disciplines to present and discuss research which has been accepted for publication in an upcoming special issue of the State Crime Journal (State Crime and Digital Resistance).
Workshop Participants and Topics:
Marianne Franklin - "Refugees and Digital Gatekeepers of Fortress Europe"
Jeff Deutch and Hadi al Khatib - "The Syrian Archive: Open Source Investigation of State Crime Using Video Evidence From Social Media Platforms"
Carly Nyst - "Secrets and Lies: The Proliferation of State Surveillance Capabilities and the Legislative Secrecy Which Fortifies Them"
Angela Sherwood, Fabien Goa (Amnesty International, Refugee and Migrants Rights Team) - "Opportunity or Threat? Digital Technologies and Globalised Labour Supply"
Heather Noel Turner - "Crowdsourcing Resistance: A Case Study of Digital Actions Against White Nationalism and Supremacy in the U.S. After the 2016 Presidential Election"
Anne Alexander and Sameh Naguib - "Neoliberalism, Counter-Revolution and Resistance in Egypt Through the Lens of Social Media"
Saeb Kasm - "State Crime, Civil Society and the Use of Digital Technology in Counter-hegemonic Struggles: A Case Study of Egypt's Mosireen Collective"
Event details:
Friday 5 May, 2017 ~ 11:00 – 4:00 p.m.
Mile End Campus ~ Law Building, Room 313
A light lunch will be served. We kindly request all attendees to register their
interest for catering purposes.