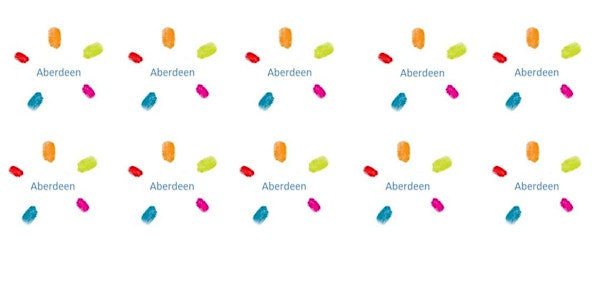 State of Children's Rights workshop series - Aberdeen
Location
Woodhill House
Aberdeenshire Council Headquarters
Westburn Road
Aberdeen
AB16 5GB
United Kingdom
Description
Context of the State of Children's Rights workshop series
In May 2016, the UN Committee will be examining the UK (including Scotland's) progress in meeting its international obligations to children as enshrined in the UN Convention on the Rights of the Child (UNCRC). Delegates at the workshop will have the opportunity to discuss what recommendations the UN Committee is likely to make, and explore how they can be taken forward in Scotland to fulfil the Scottish Government's commitment to make Scotland 'the best place in the world to grow up'.


Purpose of the workshop series
The purpose of the workshop series 2016 is to reflect on the progress made in implementing the UNCRC over the past twelve months and highlight what children's organisations see as being the current key issues.
Together works with professionals working with or for children in NGOs and in local and national governmental/statutory sectors across Scotland. Delegates at the workshops will be encouraged to contribute to ensure that issues faced by the children and young people they work with are raised.
The workshop will:
Raise awareness of the UNCRC amongst professionals working with or for children and young people;

Share learning and experience gained from the previous 'State of Children's Rights' report;

Develop contacts and expertise to take forward recommendations from the report;

Build up regional contacts to help the development of the 2016 report.
There will be breakout sessions during the event to encourage more in-depth discussion and evidence-gathering around specific areas of children's rights. Further information and a pre-workshop questionnaire will be sent out to delegates in advance of the workshop to encourage informed discussion on the day.
Together's 2016 'State of Children's Rights' report
Together's annual State of Children's Rights report provides a non-government perspective on the progress made in Scotland towards implementing the UNCRC. It explores the key successes and difficulties experienced by children's organisations in enabling children and young people to enjoy the rights enshrined in the UNCRC. It provides recommendations as to how further progress can be made.
The State of Children's Rights report ensures that children's rights issues in Scotland are raised on a local, national and international level.
*Registration is open until the 18th April but early registration is advised as spaces are likely to fill up*
Cost to delegates: The workshops, including lunch, are FREE of charge (although an administration fee of £30 will be charged for delegates who do not attend and have not cancelled at least 3 days prior to the workshop).
Location: Please note that Together are holding three workshops in Glasgow, Edinburgh and Aberdeen. This is the registration page for Aberdeen. Exact address on the map below.
Getting here and parking: Woodhill House requires a bus or taxi journey from Aberdeen central train station. If arriving by car, please be advised that there is some limited parking on site.
Workshop funded by Foundation Scotland and the Castansa Trust