Description
Hello Everyone!
We're excited to be planning our urban garden and active travel hub and we want all of your ideas for the space. We'd like to invite you to a community co-design workshop with ReShaped - the sustainable, people centred landscape architects that we're psyched to be working with.
Our evening workshop will start on the garden site at Crayfield Road before walking down to Levenshulme Inspire

You're free to drop in at any point.

All Welcome!
Tuesday 26th March
5:30pm - meet at the garden site on Crayfield Road
and we'll head to Inspire
6:00pm - 8:30pm Levenshulme Inspire, 747 Stockport Road
Drinks and Snacks provided too!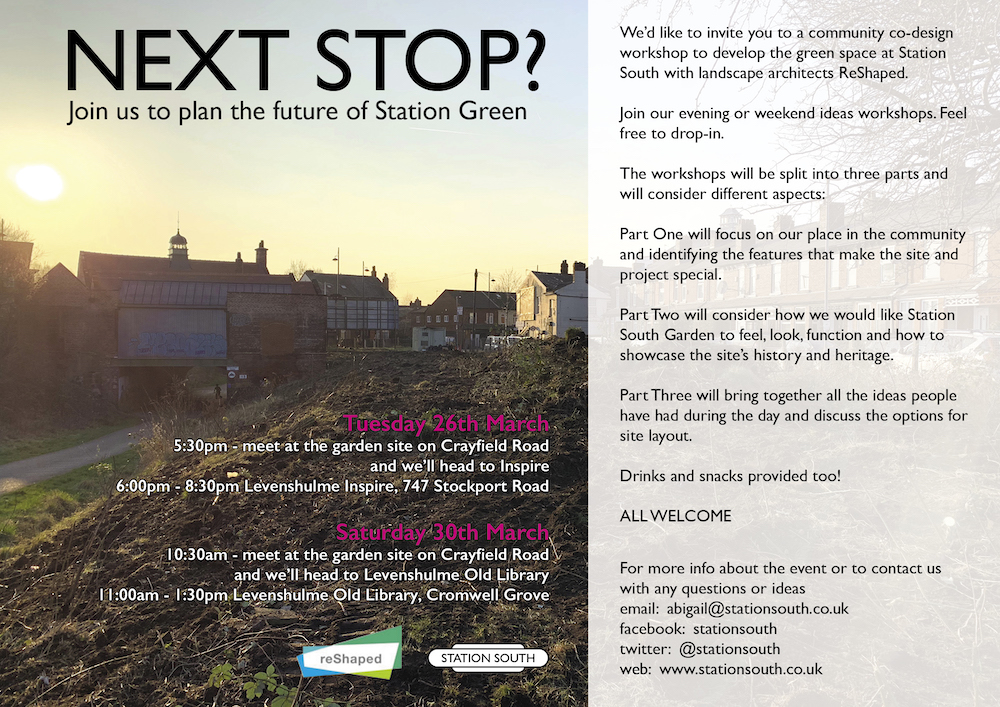 FAQs
How can I contact the organiser with any questions?
For more info about the event or to contact us
with any questions or ideas email: abigail@stationsouth.co.uk