Multiple Dates
Statues with Props - A London Walks virtual tour
Event Information
Refund policy
Contact the organiser to request a refund.
Eventbrite's fee is nonrefundable.
Discovering the London statues that have mad hair, wild sideburns, sitting on benches and holding books, buildings or banners.
About this event
Join me to track down the distinctive statues of London. Some well known, some more obscure. Take a look at what they are holding, or their moustache, or their pose. In this tour I won't be telling the story of the subject, great life though they may have had. This is a tour about the story of the statues themselves: were they gifts or commissioned? Who paid? Who decided where they should go? What are they wearing? What are they holding? Do they stand or sit?
Statues are part of the streetscape and after a while we stop noticing them. Join me to refresh the way you look and see them.
This is a virtual tour on Zoom. The meeting link and any other details will be sent to you when you book.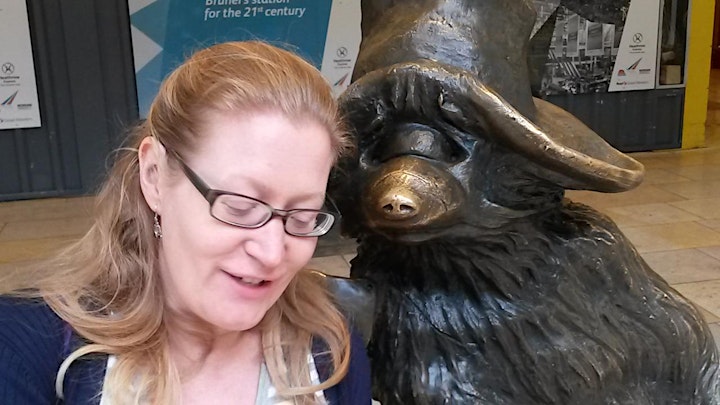 Benches
I love a statue that you can sit next to, interact with, have a chat. Around London we have several that rest on benches, from a creepy one looming out of what could be a coffin, to this, where Paddington bear peers over your shoulder, to see what you are looking at.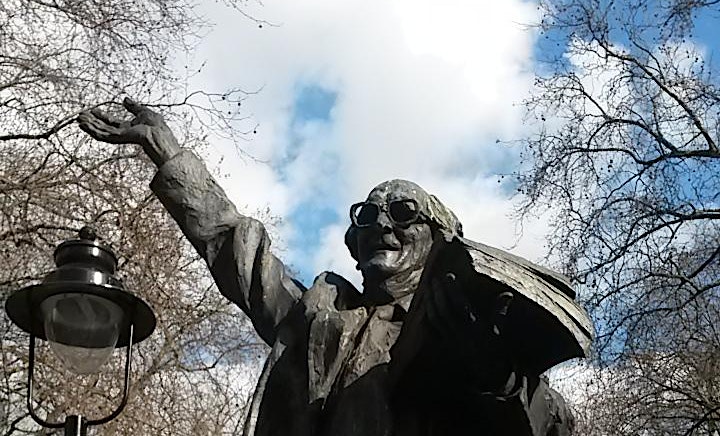 Glasses
Not only does Fenner Brockway wear glasses. He is also carrying a pile of books or paperwork. And waving as if he is delighted to see us. As we are him.
He's not the politest statue in London, nor the untidiest - both of whom we'll meet on the tour, but he is one of my favourites.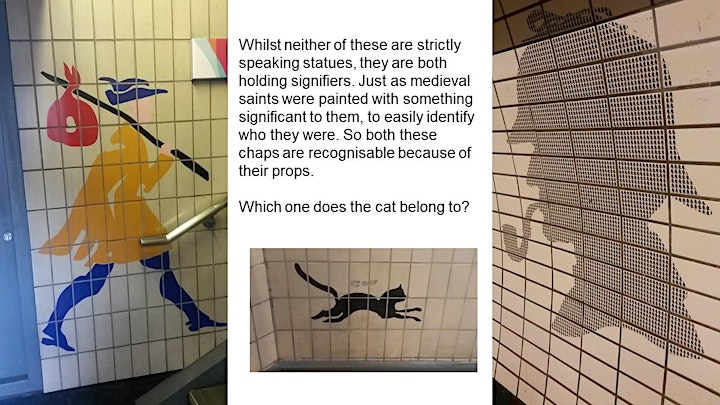 Props
We'll look at folks whose props are a clue. Whether it's books they've written or equipment they carry. And strangely it's often statues of ladies who hold stuff, as if without it, we wouldn't know who they were.
Or maybe it's because most depictions of women are still generic, representing a Virtue, a Continent or London herself. Often a clutching a globe or a cornucopia, sometimes accompanied by an geographically appropriate animal. One of these many ladies is an art deco stunner. She stands atop the Old Bailey with her scales and sword. Less well known, and far more worrying, is the Recording Angel, shrouded, holding pen and parchment, keeping note of those who pass her door.
And Hair
So much hair! From the billowing locks to the bouffant, and from handlebar 'tache to sideburns, there's a hair style out there from many an era. In this category it's mostly Victorian men taking centre stage. Sporting sideburns for eternity, it's the mutton chops that make them memorable.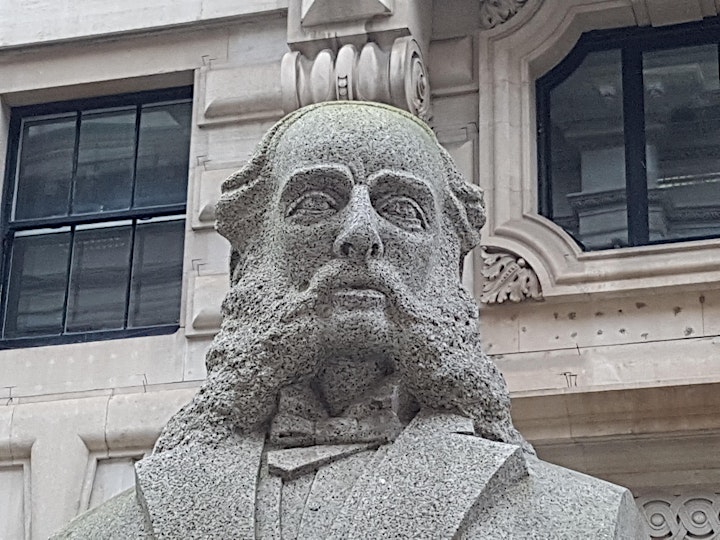 Me
Hello, I'm Fiona, a London Blue and Green Badge Tourist Guide. I'm mainly working from home at the moment, enjoying the versatility of a virtual tour. We can cover more ground than we ever could on foot. We can collect the weird and wonderful from every corner of the capital and bring them all together in one tour. I love sharing the stories of London. Especially the ones hidden in plain view. And especially the ones that look approachable, human, and maybe a little daft.
London has a multitude of statues, this is an eclectic look at the ones that have caught my eye. A mixed bag of many people. All Londoners now, all worth celebrating.
Location
Refund policy
Contact the organiser to request a refund.
Eventbrite's fee is nonrefundable.
Organiser of Statues with Props - A London Walks virtual tour