Stay Focused, Get Published & Make It as a Writer w/ Molly Flatt of Booksel...
Description

What's holding you back from finishing that writing project? How can you push through all the distractions and pressures of daily life and make progress?
With so many options out there, what's the best way to get the damn thing published? How can we make 2020 the year of writing for us?
If there is one woman who can help us make sense of it all, it's Molly Flatt. Molly has her finger on the pulse of the ever-changing landscape of publishing. She's an editor at the Bookseller, she writes for a number of publications including the BBC, the Guardian and the Evening Standard, she's a copywriter who ghostwrites business books, and she runs FutureBook, the UK's largest and most forward-thinking books conference.
Molly's novel THE CHARMED LIFE OF ALEX MOORE was published by Pan Macmillan and boasts fans including Seth Godin and Minnie Driver. But she's also a zone-one-dwelling mother of two kids under four, who has had to carve out a way of writing books that doesn't involve peaceful morning pages, waiting for the muse, dicking around with the latest productivity tools or Instagrammable writing sheds.
Join us on the 18th February at The AllBright Mayfair for a cosy chat with Molly as we focus on how to level up your writing practice and the secrets you should know about the publishing industry.
In our wide-reaching conversation we'll cover:
What you need to know about the future of publishing

How to thrive as a writer in 2020 and beyond

Tips for building and nurturing your personal brand as a writer

Strategies for how to earn money and be creatively fulfilled

How to use startup principles to gain better traction with your own writing

Why choosing 'the right' writing project is so hard - and how to nail it

How to stay focused on your writing and persist past the dips

Tips for getting published in 2020 and beyond

How to enjoy being a writer (because otherwise what's the bloody point?!)

And much, much more.
Following the interview with Molly, we'll hold a short and sharp troubleshooting workshop to help you get past any of your blocks – writing, story, publishing, your writer brand, whatever.
See you there!
Guest Writer: Molly Flatt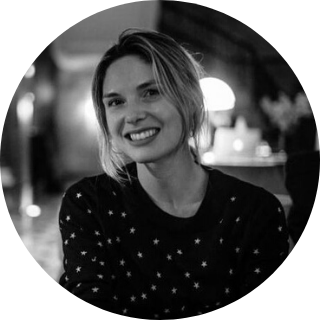 Molly Flatt is the Comment Editor of The Bookseller where she stirs up debate about the future of publishing. She also runs FutureBook, the biggest books conference in the UK.
As a journalist, she writes about tech and culture for the Guardian, the Evening Standard and the BBC. She speaks regularly on Radio 4, Radio London and at events like FutureFest, Trigger Festival and Wilderness. She was recently interviewed by Mariella Frostrup on BBC Radio 4 to talk about how and why podcasts are being turned into books.
Molly's debut novel THE CHARMED LIFE OF ALEX MOORE was published by Pan Macmillan. She is currently working on her next book.
Your Hosts:

Matt Trinetti is a former IBM consultant turned writer, publisher, TEDx speaker and facilitator. For the last 5 years, Matt has designed and led career change programmes at Escape The City to help unfulfilled professionals pursue more creative work and reinvent their careers. In 2014, Matt published Stephen Markley's Tales of Iceland, a perennial seller on Amazon and in Iceland. Matt's writing has appeared in Quartz, Observer, Huffington Post, and on his blog GiveLiveExplore.com.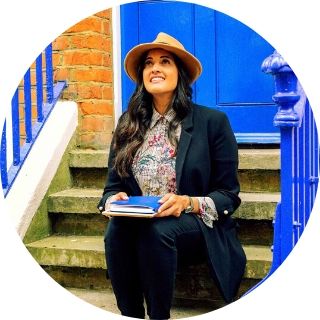 Parul Bavishi has been an editor for over a decade and has worked at Random House, Quercus and Eccles Fisher where she has helped a number of inspiring and award-winners writers. As an editor at Publishing Uncovered and at the Story Grid she works with thriller and YA writers to help them prepare for submitting to agents. She is the co-host of the Story Grid Showrunners Podcast, where she analyses hit TV shows to uncover why the story works.
She co-founded the Salon with Matt in 2019.

Can't join this time but want to hear about future events? Let us know.