About this Event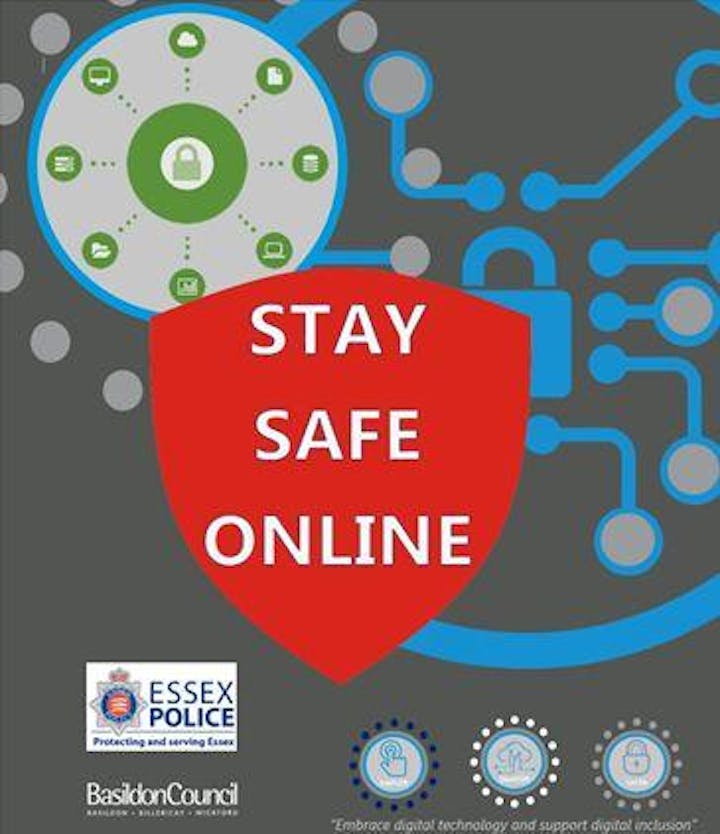 As part of our objective to deliver an external training programme that provides our customers with essential digital skills, the Council has teamed up with Essex Police to help you protect yourself from cyber crime and stay safe online. This FREE 1-hour training session is designed to raise awareness, help you understand the main threats and help you feel better informed about cyber security by providing advice and actions you should take to be more secure.
These sessions will take place on the 12th September 2019.
Cyber crime continues to rise and everyday there are attacks on computer systems!
Cyber crime can be anything from fraudulent online shopping activity or computer software fraud, to computer misuse and hacking.
Come along and...
• gain an understanding of the threats and risks online activities pose, and how to manage them
• get simple, valuable learning and protection advice you can use at home.
There are limited spaces so if you choose to sign up can you please ensure you are able to attend the session as we want to ensure we make the most of this opportunity to offer our customers the training / advice to stay safe online.