Description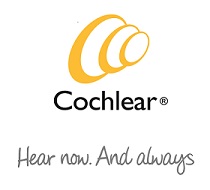 An international event hosted jointly by the National Association of Deafened People (NADP) www.nadp.org.uk and the European Federation of Hard of Hearing People ( EFHOH) www.efhoh.org . This is a unique opportunity to meet delegates from hard of hearing communities across Europe.
The event provides an opportunity for you to hear directly from the most senior leaders in hearing care and the disability movement, discover innovative work led by industry, and network with colleagues from across the sector.
Speakers: Penny Mordaunt MP ( UK Minister for Disabled People) Dr. Laszlo Lovaszy (Expert at the UN CRPD Committee), Lilian Greenwood (MP for Nottingham South), Søren Hougaard (Secretary General of the European Hearing Instrument Manufacturers Association), Mark Laureyns (President of the European Association of Hearing Care Professionals), Gareth Ford - Williams (Head of Accessibility, BBC Design and Engineering), Sarah Herlinger ( Senior Manager for Global Accessibility Policy and Initiatives at Apple) and David Bradshaw (Digital TV Group) are already confirmed to speak at the Conference.
We have a number of exhibitors confirmed offering services and advice to delegates including our sponsors Cochlear, Phonak and QLU.
Programme
Saturday 6th May
09:00 – 10.00 Registration (tea/coffee served)
10.00 – 10:10 Welcoming speeches:
Lilian Greenwood ( NADP President)
Marcel Bobeldijk (President EFHOH)
Keynote speech
10.10 - 10.40 Penny Mordaunt MP - UK Minister of disability, Work and Health
Accessibility and Participation in the UK
Session 1 Hearing Loss and implementation of the UN Convention of the Rights of Persons with Disabilities.
10:40 – 11:00 Keynote speech
Dr. Laszlo Lovaszy UN Convention on the Rights of Persons with Disabilities Committee Member
11:00 - 11:15 Lidia Best ( NADP/ EFHOH) Report on Survey into deafened people's experiences in Europe
11.15 – 11.30 Q & A
11:30 – 12:00 Coffee/ tea break networking
Session 2 Media accessibility (Chair Tom Levitt)
12:00 – 12:20 David Bradshaw ( DTG) Involvement of users representativat Digital TV Group Accessibility Workgroup
12:20 – 12:40 Gareth Ford - Williams (Head of Accessibility, BBC Design and Engineering)
12:40 – 13:00 Q &A Round table discussion with Andrea Saks ( Chairman of the ITU JCA-AHF. ITU is an agency of the United Nations responsible for issues that concern information and communication technologies), Union), Paul Breckell ( Action on Hearing Loss), David Bradshaw, Gareth Ford - Williams
13:00 – 14:00 Lunch and networking
14:00 – 14:30 NADP AGM ( Free to NADP members)
Session 3 Hearing care and technology (Chair Sue Archbold)
14:30 – 14.50 Soren Hougaard (EHIMA) Where are we now and in the future with hearing aids?
14.50 – 15.10 Sarah Herrlinger (Apple) Accessibility for hard of hearing people?
15.10 – 15.30 Mark Laureyns (AEA) Quality of hearing care matters. Working on ISO standard and code of conduct
15.30 – 15.50 TBC (Alliance on Hearing Loss and Deafness) Action Plan on Hearing Loss UK
Short recess
16.00 – 16.30 Q & A Round table discussion with Soren Hogaard, Mark Laureys, Hans Mulder ( Phonak), Sarah Herrlinger
16: 30 – 16.40 Closing remarks. Lidia Best NADP Chair
Gala Dinner – Ticket only dinner at Ambassadors Bloomsbury Restuarant
Accessibility:
The venue has hearing loops and is fully accessible for persons with mobility issues.
The event is supported with speech to text reporting and Lipspeaking.
All tickets include catering on the day and conference materials.