Description
Join User Vision and VisitScotland for our next BIMA Breakfast Briefing.
How do you keep relevant as your market is maturing and your customers' expectations are constantly being shaped by their experience elsewhere?   Many companies have been left behind and industries disrupted because they have been slow to recognise and respond to changes from technological advances and customers' ever-evolving expectations. 
Staying relevant starts with accepting that your digital products were created at a given moment in time.  However expectations and technology evolve and a long term approach based around a clear UX strategy, supported by monitoring and benchmarking, is needed.  This will create a culture of customer-centred design that adapts the website, apps and overall experience to keep meeting expectations. 
We will describe the process for successful long term UX & customer experience management, and bring this to life by describing a programme put in place for a major international airline.  We'll also be joined by Visit Scotland who will share their experience in measuring their customer experience over time and how that has informed web redesign projects to keep the organisation more relevant to customers of today (and tomorrow).   We also look forward to hearing how you keep your hand on the customer experience tiller in your organisation.
08.30 - 09.00 Arrival, Breakfast and Networking
09.00 - 10.00 'Staying Relevant' (and the role of UX)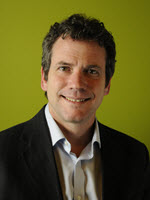 Chris Rourke, CEO , User Vision
Chris is the Founder and CEO of User Vision and has enjoyed over 20 years of working with organisations to help them better understand their customers and helping to create better experiences.  With a background in Engineering Psychology, Chris has always been excited by designing for the capabilities and limitations of people, and when good product and service design delivers a great experience.  He has worked with global and his particular interests are in UX strategy and accessibility.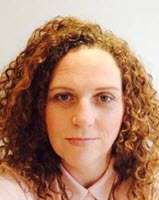 Elaine Baird, Senior Customer Experience Manager at VisitScotland 
Elaine is the Senior Customer Experience Manager at VisitScotland.  She has a strong background in marketing and enjoys the challenge of bringing the right message to the target audiences and giving them a great overall experience as a result. At VisitScotland, as well as previously at Sainsbury's Bank and Velux, she has applied her skills to develop communications and interactive experiences that meet the customer needs as well as the business goals.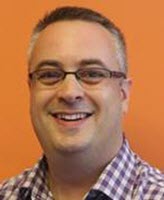 Stephen Denning, UX Director, User Vision
Stephen has over 15 years' experience and a passion for delivering useful, usable, compelling and accessible experiences for users. He has a background in management and technology consulting and extensive experience in designing, managing and delivering across the various aspects of the user-centred design process. At User Vision Stephen works with clients to understand their needs and manages teams of consultants to deliver the right answers in the right way.

User Vision is an award-winning user experience consultancy, applying insightful research and innovative solutions to shape the best customer experience. Our services in UX strategy, user research, experience design and evaluation help brands to create compelling user journeys that meet the needs of their target audiences.