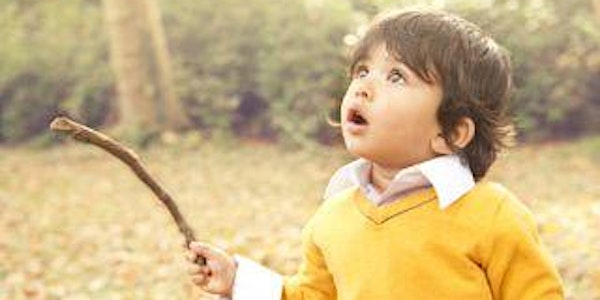 STEEP Early Years Conference - Igniting a love of learning - 'the mind is n...
Location
Goldsmiths, University of London
Professor Stewart Hall Building - Lecture Hall LG02 on the ground floor
Lewisham Way
London
SE14 6NW
United Kingdom
Description
Igniting a Love of Learning
'the mind is not a vessel to be filled
but a fire to be kindled'
STEEP 6th Annual Early Years Conference
BOOK NOW
Delegates can expect and inspiring day focussing on the provision of
high quality Early Childhood Education
based on current research and principled practice
in today's climate of uncertainty and austerity.
9:15
Welcome
9:30-10:30
Sue Palmer
How adults can create the best conditions for contemporary children to flourish - '21st Century Childhood'
Q and A session
10:30-10:40
Robert Owen Nursery School
"Exploring the wide possibilities of picture books"
10:40:10-50
Clyde Nursery School - Philosophy Foundation
"Philosophy for Children"
10:50-11:30
Coffee break and Networking
11:30-12:30
Jane Evans
'How recognising and reducing children's anxiety can ignite their natural desire to learn'
12:30-12:40
Abbey Wood Nursery School
"From story teller to author"
12:40-12:50
Pound Park Nursery School
Outdoor Development Project
12:50-12:55
Professional Development Opportunties
12:55-13:45
Lunch and networking
13:45-13:55
Chelwood Nursery School
"Listening to the many voices of children"
13:55-14:05
Rachel McMillan Nursery School
"Individualised Learning"
14:05-14:55
Drum works
"The power of making music and what a profound effect it has on well-being, confidence and self-esteem"
14:55-3:15
Closing remarks and Conference Evaluations
STEEP is an Early Childhood Specialist organisation ,
providing support, training and professional development
for those working in this vital and specialist phase
in children's lifelong learning.
'Professional Development for quality Early Years provision'
Who is this conference for?
Heads, Deputies, Teachers, Nursery Nurses, Teaching Assistants, Early Years Assistants, Early Years Practitioners, Local Authority School Improvement Teams, Childminders - anyone working with children and families; all those involved in meeting the individual needs of children in an inclusive learning environment.