STEM under the microscope: Communicating the big issues

Tuesday, 23 May 2017 from 10:00 to 15:30 (BST)
Event Details
A crisis and issues management seminar for senior communicators who specialise in STEM (science, tech, engineering and maths). Experts will explore the big issues around communicating when faced with controversial, disruptive and complex technologies in sectors such as transport, extractive industries, agriculture and scientific research.
The programme
The one-day conference programme will last from 10am to 3.30pm. The morning sessions include 'Preparing for worst or hoping for best?' – examining how crisis-ready STEM sectors really are, and 'Fighting the Fake' – being believed in a world of alternative facts. A panel discussion held before lunch will give the audience the chance to question the speakers.
Three case studies in the afternoon will examine consumer perceptions about science, transport automation and working with NGOs, with audience-led debate after each. 
Lively day guaranteed
With speakers including Chris Peters of Sense About Science, Jason Nisse of UK Onshore Oil and Gas, Stephen Lynn from automated transport developer TS Catapult, animal scientist and communicator Dr Jude Capper and Jason Palmer of The Economist, a lively day is guaranteed. 
The seminar will be followed by an optional two-hour tour of the impressive Rothamsted Research Institute at Harpenden, which is at the forefront of agriscience research. 
Book now : £120 + VAT for CIPR members; £140 + VAT for non-members
CIPR members will be able to register 10 CPD (continuous professional development) points for attending. Places are limited to 80. Travelling to the venue: Rothamsted Centre for Research and Enterprise
The centre is on the Rothamsted Research campus, Harpenden, which is 30 minutes by rail from London St Pancras or 7 miles north of the M25 junction with the M1. 
Speakers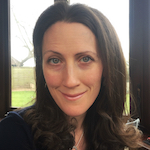 Dr Jude Capper: Jude is a self-employed Livestock Sustainability Consultant, an Adjunct Professor in the Department of Animal Sciences at Washington State University and holds an affiliate position at Montana State University. She gained her PhD in ruminant nutrition and behaviour from Harper Adams University College in the UK, followed by post-doctoral research at Cornell University. Jude's current research work focuses on modelling the environmental and economic impact of livestock production systems. Jude has an active social media presence and spends a considerable amount of time de-bunking some of the more commonly-heard myths relating to resource use and the environmental impact of livestock production.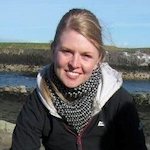 Victoria Gill: Victoria is an award-winning science reporter for the BBC and as well as in-depth reports from various locations around the world, she often pops up on BBC Radio news bulletins delivering short science reports. She claims to never be happier than when she's standing on top of a fell and loves the rain – which she says is fortunate, because she lives in Lancashire.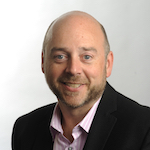 Jonathan Hemus: Jonathan is the founder of Insignia and a crisis management consultant with over 25 years' experience providing crisis management advice and training to world leading organisations and brands. Before launching Insignia in 2008, he was the global leader of reputation management consultancy Porter Novelli's crisis and issues management practice. At Insignia he has developed plans and delivered training to prevent and prepare for crisis, and advised organisations in the midst of major incidents and issues. He has advised organisations including DP World, Lafarge, Novartis and Procter and Gamble HSBC, across Africa, Asia, Europe, the Middle East and North America.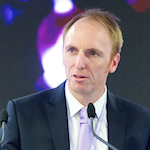 Stephen Lynne: Stephen is Marketing Director at the Transport Systems Catapult, the UK's technology and innovation centre for intelligent mobility. Following his degree in business and marketing with De Montfort University, Stephen spent 18 years working across a number of prominent high street brands in senior marketing and communications roles before joining the Transport Systems Catapult in 2015. In 2016 the company was responsible for successful launching a self-driving vehicle on UK public streets against a backdrop of recent high profile accidents involving Google's prototype driverless vehicle in the US.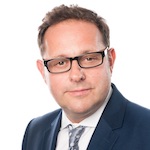 Jason Nisse: Jason is Partner with Newgate Communications and is lead for the trade body UK Onshore Oil and Gas which includes a number of fracking companies among its members. Jason spent 20 years as a Fleet Street journalist, including six years as City editor of The Independent on Sunday, before becoming director of media relations at Barclays plc. Since moving to consultancy he has specialised in reputation management, contentious issues and special situations, advising clients as diverse as AXA, Nintendo, the Bank of England, Investec and the shale gas industry. He has also lectured on crisis communications at Harvard University.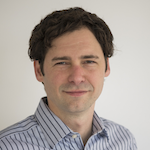 Dr Jason Palmer: Jason is co-editor of Espresso, The Economist's daily briefing app. Jason joined The Economist as a science and technology correspondent in 2014, after a year-long stint as a Knight Science Journalism Fellow at MIT. Prior to that, he spent five years as Science and Technology Reporter for the BBC and a year at New Scientist. He is a former physicist with a PhD from Imperial College London.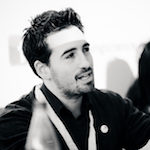 Dr Chris Peters: Chris is the Scientific Affairs Manager at Sense about Science. Chris has a PhD in plant biology from the University of Sheffield where he also completed his undergraduate masters in biological sciences. Having had enough of freezing plants to death in liquid nitrogen, Chris decided to move away from research and worked at the British Ecological Society and Carbon Brief before joining Sense about Science in 2012. Chris coordinates the Ask for Evidence campaign and says he "enjoys making a fuss about things that are wrong; so long as it is a constructive fuss".
Do you have questions about STEM under the microscope: Communicating the big issues?
Contact Elaine Cobb
When & Where

Rothamsted Centre for Research and Enterprise

AL5 2JQ Harpenden
United Kingdom


Tuesday, 23 May 2017 from 10:00 to 15:30 (BST)
Add to my calendar
Organiser
Elaine is a volunteer member of the CIPR (Chartered Institute of Public Relations) STEM Group, which gathers together PR professionals who have responsibility to communicate on topics related to science, technology, engineering and maths. The group holds regular events to bring people together, share experience and network.