Description
We look forward to seeing you at STEMConnext: Thames Valley's next event hosted by Visa in Reading!
#STEMConnext invites you to join an evening of inspiring and fun networking, chat and panel discussion with audience Q&A.
People enter Technology and STEM companies from all sorts of backgrounds but not everyone identifies as a technologist or scientist despite working in the sector. Many of us come into technology by design: coders, developers, computer scientists; but many come by accident - through Products, PMO, finance and marketing – but all of us are "Women in Tech.
At Visa we will be exploring how important diversity of skills and abilities are to build fully diverse and high performing teams. As STEMinists, what can we do to encourage more soft skills and help the future pipeline find "Technology by Accident or by Design"
An inspiring panel will share their own experiences of how they came into tech and whether cultural fit is more important than technical fit.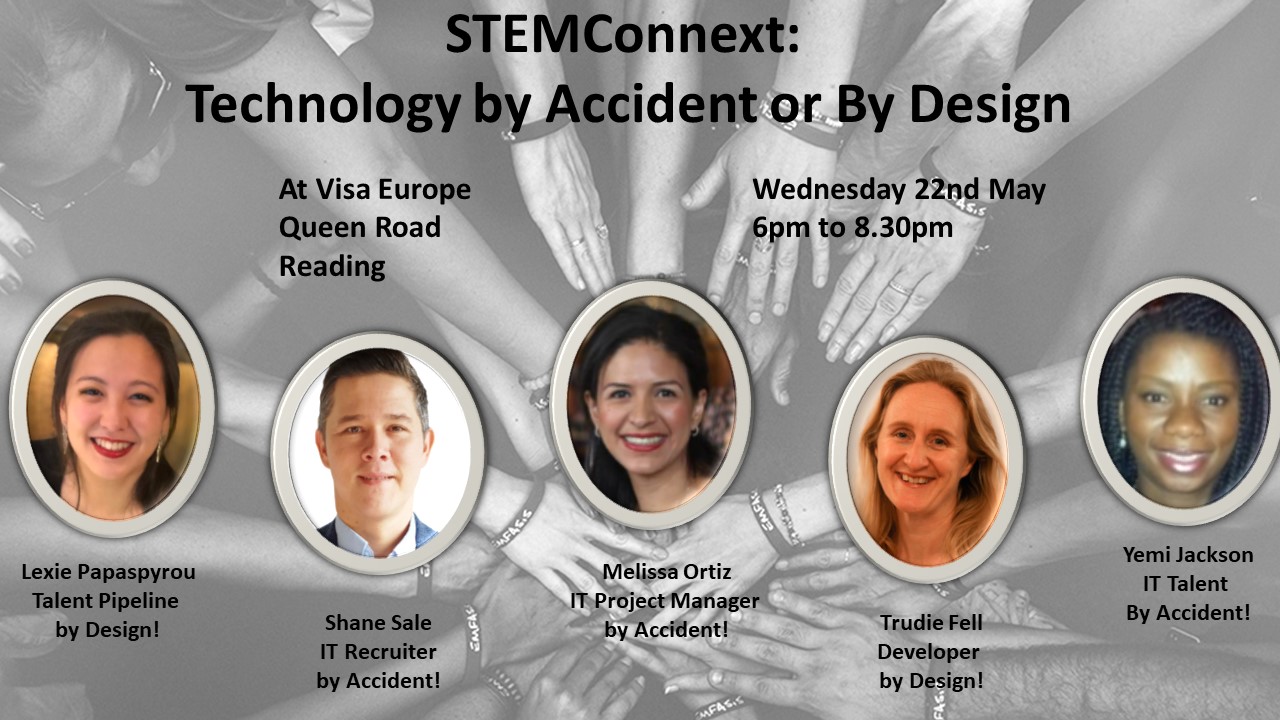 PLEASE NOTE THAT PHOTOS AND FILMING WILL BE TAKING PLACE ON THE NIGHT FOR PROMOTIONAL PURPOSES. BY REGISTERING YOU GIVE PERMISSION FOR USE OF YOUR IMAGE IN SOCIAL MEDIA AND ADVERTISING. IF YOU DO NOT WANT US TO USE YOUR IMAGE PLEASE CONTACT THE ORGANISER.