Join Stemettes online to take part in a STEMazing event, themed around STEM education and careers. #AvantorFoundationXStemettes
About this event
This September, Avantor and Stemettes invite you to a STEMtastic summit with a STEM education and careers theme!
Stemettes Avantor Foundation STEM Summit Ireland is an online event that will tap into your creativity and equip you with the skills to imagine a better future.
We'll be focusing on STEM education and careers, helping you to learn more about a possible future in this space. You'll also receive a STEMazing goodie bag in the post for taking part.
Online Event
Throughout the day, you'll be able to interact with role models from Avantor Foundation and learn about the STEM industry through their knowledge and expertise. The role models will be there to inspire your approach to the ideas you will develop during the day.
STEM Skills
We will kick off the day together then learn from our STEMazing role models during discussions and Q&As. We'll then take you through an interactive workshop to hone in on your STEM skills, before breaking for lunch. Following that, you'll join us for Speed Networking, working in groups to speak to our volunteers from Avantor Foundation.
Inspiration
This will leave you feeling super inspired, and ready to plan your STEMtastic future options. We'll then come back together with a Show'n'Tell, to celebrate all the skills and experience you've developed that day.
What Next?
Grab your free ticket and start getting your snacks and creativity ready for a day full of STEMtastic energy!
Who?
This event is ONLY for young women and nonbinary people in Ireland aged 15-21.
When?
Saturday 13 November 2021
10:30-15:30 BST
Where?
Online!
You will join the event via Microsoft Teams.
Agenda
10:30-10:45 - Welcome and Keynote from Avantor Foundation
Learn all about Avantor Foundation and how they can support you on your career journey, as well as the careers they can offer to you.
Feel inspired and ready to start the day.
10:45-11:45 - Fireside Chat and Q&A
Welcome role models from Avantor Foundation.
Learning about their careers.
Ask your burning questions.
11:45-12:30 - Interactive STEM Workshop
Join us for a workshop to learn about pharmaceuticals. Find out how they are administered in patients and how we can make them accessible for all.
Try out a future in biopharma!
13:30-14:30 - Speed Networking with STEM Role Models
Work in groups to get to know role models from the wider world of STEM.
Get to know each volunteer.
Expand your network.
14:30-15:00 - Your STEMazing future
After a day of inspiration, spend some time with Stemettes planning your STEMtastic future.
Discover what you want to gain from your career.
Explore how you can achieve your aims.
15.00-15:30 - Show'n'Tell & Close
Come together as a group to discuss what you have learned, and celebrate all you have achieved!
Only young women and non-binary people age 15-21 from Ireland will be able to join this event.
Exclusive New Avantor Foundation Mentoring Programme
If you attend this event, you will be eligible to apply for the exclusive Avantor Foundation Mentoring Programme.
The initiative will support you in achieving your personal aspirations by working alongside a mentor from Avantor Foundation and attending a special panel event and hackathon. At the panel event, you will discover a wide set of STEM jobs available, as well as the differing types of people working in them. The hackathon will help you put your STEM knowledge into practice.
Watch a previous event we organised for Irish Stemettes.
"The girls are having the time of their life and getting to interact with industry professionals." - Aoife Kelly, Engineers Ireland.
"It's important for them to see there are numerous opportunities out there for them ... they need to be given the opportunity to see what's around." - Sinead Caffrey.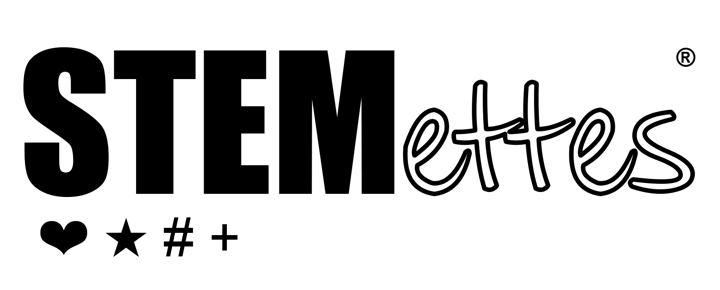 Supported by: Avantor Foundation
About the Stemettes - We're running a series of panel events, hackathons and exhibitions this year for girls from 5 years old right up to female university students. We want to show them amazing women in Science, Technology, Engineering and Mathematics careers. 
Twitter - http://twitter.com/stemettes
Facebook - http://facebook.com/stemettes
Website - http://stemettes.org
About Avantor Foundation - Avantor is a leading global provider of products and services to customers in the life sciences and advanced technologies & applied materials industries.
Website - https://www.avantorsciences.com/pages/en/avantor-foundation
Organiser of Stemettes Avantor Foundation STEM Summit Ireland