Description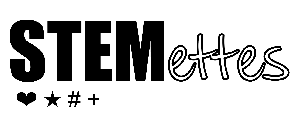 Millennium Point have teamed up with Stemettes to bring you a really unique and exciting event where you can create your very own app!
Have you ever used an app?

Would you like to make one?

Are you interested in technology?
Come to Stemettes Hack Birmingham @ Millennium Point!
No previous coding experience necessary.

Done some coding before? Our experts will teach you how to create apps using HTML and other app building tools.

Win prizes!

Food and Laptops provided – just bring yourself!
Stemettes Hack Birmingham @ Millennium Point is hosted by Stemettes. Stemettes are working hard to inspire and help the next generation of females get into Science, Technology, Engineering and Maths.
Completely FREE, thanks to our wonderful sponsors Millennium Point. Here's what happened at our last hackathon >>
Sign up below.
What is a hackathon?
Hackathons aren't about breaking into things! They're about bringing people together to create amazing things using computers. We think it's really sad that some people have never been to a hackathon or had proper fun with computer science, so we want to give you the opportunity to explore and play about in the creative, exciting world of technology.
Who
Girls aged 5 all the way up to 21.

Parents/Guardians. If you're under 16, you'll need to have an adult with you. On the plus side, we'd love it if they helped out with making your app!

Women (and Men) with a STEM background and are interested in inspiring the next generation. (see below for more details)
When
Saturday March 21st 10am-5:00pm
Sunday March 22nd 10am-5:00pm


Where
We'll be at Millennium Point in Birmingham.
Address:
Curzon Street, Birmingham B4 7XG
What you need to bring
Yourself and any great ideas you have.

If you have access to headphones, please bring them with you.

We will provide everything else.
Running order
Saturday
10:00 - Guest arrival. Preback forms handed out.
10:30 - Welcome and ice breaker. Event introduction from Stemettes and Millennium Point
11:00 - Brief given, 'teaches', begin mini-projects
12:30 - Break for lunch
13:30 - Return to projects
17:00 - Wrap up and power down. Day close.
Sunday
10:00 - Ice breaker and daily brief session. Event introduction from Stemettes and Millennium Point
10:30 - Back to projects
12:30 - Break for lunch
13:30 - Resume projects
14:45 - Finish projects
15:00 - Presentations, demo day begins
16:30 - Voting & Feedback
17:00 - Prizes and pictures. Day close.
Industry people
Are you interested in helping young people learn to code and discover making?
We are looking for adults who have a STEM background to help the girls learn to code in HTML, Appshed and Appinventor tools and show them the range of possible careers you can do after studying STEM subjects.
All you need to do is provide inspiration and help the girls with their projects when they get stuck.
We will provide food and reasonable transport costs to helpers.
Register as a Volunteer.
Tools we will be using
Appshed - online app-creation tool where anyone can design and publish mobile apps for iOS, Android and web

Appinventor - visual, blocks language for building Android Apps

Glitch - Ready made HTML, CSS, JS framework for responsive site prototyping
Brought to you by:
Millennium Point
An iconic Birmingham landmark in the heart of Eastside, Millennium Point is a unique venue destination in Birmingham City Centre. The home of ThinkTank (Birmingham's science museum) and Birmingham City University amongst others, many of you will know this landmark building, but a lot more goes on behind the scenes than meets the eye!
Owned by Millennium Point Charitable Trust, everything they do as a landlord, events venue, meeting place and facilitator feeds back into their charity, in order to give back and support science, technology, engineering and maths (STEM) related projects, initiatives, organisations and individuals across the West Midlands.
Birmingham and the wider West Midlands is the largest UK hub for Science and Innovation outside of London. Industries like Digital & Tech sectors alone are projected to bring in more than £2.2bn into the region over the next ten years. With this rapid expansion of STEM industries, however, comes a widening skills gap which leaves thousands of highly skilled roles left unfulfilled each year.
The Millennium Point Charitable Trust is here to facilitate and support the growth and evolution of STEM in the region, from funding school equipment to inspire the next generation to support events that encourage marginalised groups to consider STEM careers.
FAQs
Can I attend on only one day?
It is advisable to attend on both days, but we understand that not everyone is able to do that. The projects are designed to take two days: if you attend on the Saturday, unless you work with someone who is doing both days, you cannot win a prize. If you attend on Sunday, you are eligible to win a prize at 'demo day'.

Are my boys able to attend too?
Brothers and cousins can attend, but only if they bring a sister, female cousin or female-identifying friend with them.