Sales Have Ended
Registrations are closed
Thank you. See you at the event!
Sales Have Ended
Registrations are closed
Thank you. See you at the event!
Description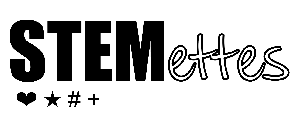 DXC Technology have teamed up with Stemettes to bring you a really unique and exciting event where you can create your very own app to celebrate International Women's Day 2019.
Have you ever used an app?

Would you like to make one?

Are you interested in technology?
Come to Stemettes Hack Newcastle @ DXC Technology!
No previous coding experience necessary.

Done some coding before? Our experts will teach you how to create apps using HTML and other app building tools.

Win prizes!

Food and Laptops provided – just bring yourself!
Stemettes Hack Newcastle @ DXC Technology is hosted by Stemettes. Stemettes are working hard to inspire and help the next generation of females get into Science, Technology, Engineering and Maths.
Completely FREE, thanks to our wonderful sponsors DXC Technology. Here's what happened at our last hackathon >>
Sign up below.
What is a hackathon?
Hackathons aren't about breaking into things! They're about bringing people together to create amazing things using computers. We think it's really sad that some people have never been to a hackathon or had proper fun with computer science, so we want to give you the opportunity to explore and play about in the creative, exciting world of technology.
Who
Girls aged 5 all the way up to 22.

Parents/Guardians. If you're under 16, you'll need to have an adult with you. On the plus side, we'd love it if they helped out with making your app!

Women (and Men) with a STEM background and are interested in inspiring the next generation. (see below for more details)
When
Saturday 2nd March 10am-5:00pm
Sunday 3rd March 10am-5:00pm


Where
We'll be at DXC Technology in Newcastle.
Address:
Cobalt Business Park, Ferguson House, Cobalt 1, Silver Fox Way, Newcastle upon Tyne NE27 0QJ

What you need to bring
Yourself and any great ideas you have.

If you have access to headphones, please bring them with you.

We will provide everything else.
Running order
Saturday
10:00 - Guests arrive. Preback forms handed out.
10:30 - Welcome and ice breaker. Event introduction from Stemettes and DXC Technology
11:00 - Brief given, 'teaches', begin mini-projects
1:30 - Lunch
2:15 - Return to projects
3:30 - Afternoon tours
4:15 - Continue projects
5:00 - Wrap up and power down. End of the day.
Sunday
10:00 - Ice breaker and daily brief session. Event introduction from Stemettes and DXC Technology
10:30 - Back to projects
1:00 - Break for lunch
1:45 - Resume projects
2:45 - Break
3:00 - Finish projects
3:15 - Presentations, demo day begins
4:15 - Prizes
5:00 - Feedback forms handed out. End of day
Industry people
Are you interested in helping young people learn to code and discover making?
We are looking for adults who have a STEM background to help the girls learn to code in HTML, Appshed and Appinventor tools and show them the range of possible careers you can do after studying STEM subjects.
All you need to do is provide inspiration and help the girls with their projects when they get stuck.
We will provide food and reasonable transport costs to helpers.
Register as a Volunteer.
Tools we will be using
Appshed - online app-creation tool where anyone can design and publish mobile apps for iOS, Android and web

Appinventor - visual, blocks language for building Android Apps

Marvel - Pop helps you transform your pen and paper ideas into an interactive iPhone or Android prototype.
Brought to you by:

DXC Technology
DXC Technology: New. But not born yesterday
DXC Technology (DXC: NYSE) is the world's leading independent, end-to-end IT services company, serving nearly 6,000 private and public sector clients from a diverse array of industries across 70 countries. The company's technology independence, global talent and extensive partner network help clients harness the power of innovation to thrive on change and guide their digital transformation journeys.
The company was formed on April 1, 2017, by the merger of CSC and the Enterprise Services business of Hewlett Packard Enterprise. DXC Technology has successfully guided the world's largest enterprises and government agencies through successful change cycles. With some 134,000 employees worldwide, the company's deep experience gives it a clear and confident vision to help clients navigate the future.
DXC Technology is a Fortune 500 company and represented in the S&P 500 Index. The company works to create greater value for clients, partners and shareholders, and to present growth opportunities for its people. DXC Technology is ranked among the world's best corporate citizens.
DXC Technology's extensive partner network helps us drive collaboration and leverage technology independence. The company has established more than 250 industry-leading global Partner Network relationships, including 15 strategic partners: Amazon Web Services, AT&T, Dell EMC, HCL, Hitachi Vantara, HP, HPE, IBM, Lenovo, Micro Focus, Microsoft, Oracle, PwC, SAP and ServiceNow.
FAQs
Can I attend on only one day?
It is advisable to attend on both days, but we understand that not everyone is able to do that. The projects are designed to take two days: if you attend on the Saturday, unless you work with someone who is doing both days, you cannot win a prize. If you attend on Sunday, you are eligible to win a prize at 'demo day'.

Are my boys able to attend too?
Brothers and cousins can attend, but only if they bring a sister, female cousin or female identifying friend with them.
How to get here:
DXC Technology is based around 20 minutes outside of the City of Newcastle upon Tyne in Cobalt Business Park. If you're travelling via taxi then please use the address:
Cobalt 1, Ferguson House, Silver Fox Way, Newcastle Upon Tyne NE27 0QJ (Near Busy Bees Nursery)
Local Travel
Uber and Lyft are both available in Newcastle but you can also book any private travel with:
LA Taxis: +44 191 287 7777 (Card and Cash Accepted, please state payment method when booking)
EastCoast Taxis: +44 191 253 3777 (Cash only)
NE Taxis: +44 191 432 1000 (Cash only)
Rail
Newcastle Central Station (NCL) is located in the heart of the city at Newcastle upon Tyne, NE1 5DB
If you are travelling to the station via taxi, please note that it is roughly 7-8 miles away and will take around 25-45 mins depending on the traffic. Train tickets can be booked via Trainline.com