Description
It's Stemettes' 5th Birthday (woohoo!), which means it's time to celebrate all that we have achieved since we launched back in 2013.
We want to share that *birthday feeling* with you, and what better way to do it than celebrating with lots of cake, hosted at Go Think Big Hub in Shoreditch & livestreamed online.
Birthday + Stemillions launch + a LOT of cake = a LOT of birthday excitement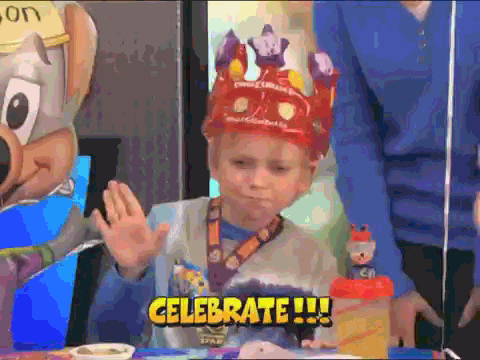 School students, university students, mums, dads, uncles, aunts, neighbours and friends - whether you've been there since the beginning, or are a new Stemettes supporter, all and everyone are welcome!
We'll be hosting a panel event with role models and Stemettes, getting the inside track on our latest initiative - Stemillions, getting stuck into cool STEM-activities, and eating a lot of tasty food (we're almost as passionate about food as we are about STEM).
Where?
Go Think Big Hub, 16 Hoxton Square, London N1 6NT
When?
Thursday 15th February, 13:00 - 16:00
We can't wait to see you all there and celebrate the big 5 with you.
TeamStemette