About this Event
STEP Guernsey's flagship event allows delegates to meet, network and gain important knowledge and technical updates from outstanding speakers in the industry. Delegates will gain valuable CPD points whilst learning from industry experts about a broad range of relevant and current topics.
For 2020, this will now be held on Wednesday 25th November in the David Ferguson Hall at Beau Sejour, Amherst, St Peter Port, Guernsey.

Conference line-up
STEP Student Awards and Global Update - STEP Worldwide
Keynote address - Thomas Dumont QC, Radcliffe Chambers 
Case Law Update - Natasha Kapp, Carey Olsen
Changing Hats, from Trustee to Director and beyond - Sarah Brehaut and Matt Sanders, Walkers LLP
GFSC Update - Fiona Crocker, Guernsey Financial Services Commission
FIU Update - Adrian Hale, Guernsey Border Agency
'Wunderkammern' - inside the TSCP's cabinet of curiosities (chattels micro sessions) - Rudy Capildeo, Charles Russell Speechlys, Sophie Marquis, Marquis, Bruce Maltwood, Sarnia Yachts.
Family Office - Michael Betley, Lydia Essa, Jo Huxtable and Russell Clark
Please ensure you also visit the various stands in the main hall and concourse area which are there to encourage both networking and career enhancement.
We will also have stands to visit during breaks to hear further from our sponsors Carey Olsen, Babbé and Saffery Champness as well as BDO Guernsey. We encourage you to pay these a visit to learn more about their organisations.
Anticipated running order
8.15am - Networking breakfast
9.00am - Welcome speeches & STEP student awards
9.40am - 12.30pm Guest speakers (includes coffee break)
12.30pm - Buffet lunch
1.30pm - 4.45pm Guest speakers (includes coffee break)
4.45pm - Thanks and close
DELEGATE COST:
Costs below are per person (to include light breakfast, refreshments, buffet lunch, delegate pack).
Early-bird offer available until 25th October 2020:
STEP member = £165
Non-member = £195
From Monday 26th October 2020 the following prices will apply:
STEP member = £195
Non-member = £225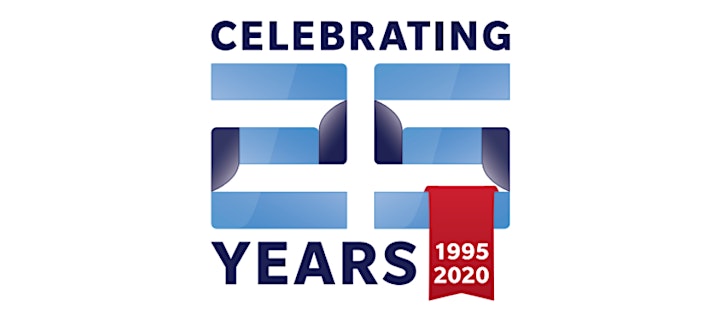 CPD Certificates
Please note that STEP Worldwide have confirmed that in order to claim your STEP CPD points for attendance, you will need to self certify. If called by STEP for audit, you would be expected to explain that you had reflected on the learning obtained from this activity and identify how it would assist you at work. If you submit to another professional body they may have different requirements so please check these directly with your regulator.
If you wish to receive a physical CPD certificate please note this when booking your ticket and one will be emailed to you following the event.
COVID-19 UPDATE
The well-being and safety of the local community has always been, and always will be, the highest priority for the STEP Guernsey branch. During this unprecedented time, STEP Guernsey is proactively monitoring the status of the COVID-19 (Coronavirus) outbreak, and relying on facts presented by the Guernsey Public Health Authority and the World Health Organization.
STEP Guernsey will continuously monitor news, guidelines, and regulations that could impact the upcoming conference at short notice. Any changes or revisions to holding the conference as scheduled will be communicated to those who have registered and subsequently made known through all of STEP Guernsey's communication channels.
BOOKING CONDITIONS
Please read this section carefully
Registration: You will receive an email confirmation in advance of the conference, if you do not receive an email confirmation, please let us know. If you request an invoice this will be raised on receipt of your booking and our payment terms are 14 days. Payment of invoices can be made by BACS or Cheque.
Cancellations: All cancellations must be made in writing. A fee of 100% will be levied in respect of any cancellation made less than 14 days prior to the commencement of the event. A fee of 50% will be levied for cancellations made between 21 and 14 days prior to commencement. A substitute delegate can be named at any time.
Special arrangements: If you have any special requirements, please inform us at the time of registration.
Disclaimer
In the event that STEP Guernsey postpones the Event, any payment the Delegate has made to STEP Guernsey as at the date of postponement will be credited towards the rescheduled date. If the Delegate is unable to attend the rescheduled event or if STEP Guernsey cancels the Event indefinitely, the Delegate shall be entitled to receive a full refund of all sums paid to STEP Guernsey.
STEP Guernsey shall not be responsible for any loss or damage as a result of substitution, alteration, cancellation or postponement of an event due to an event of force majeure, unforeseen occurrence or any other event that renders performance of this event inadvisable, illegal, impracticable or impossible. For purposes of these booking conditions an event of force majeure shall include but shall not be limited to: adverse weather, government restrictions and/or regulations; war or apparent act of war; terrorism or apparent act or threat of terrorism; civil disorder; disturbance and/ riots; curtailment; suspension and/or restriction on transportation facilities/means of transportation; or any other emergency or circumstances outside a party's reasonable control.