Description
Exclusive, invitation-only event with insights and solutions on stepping into the Chinese market.
Ever fear that Brexit is going to affect your businesses negatively? Stop worrying and start seeking solutions by looking at one of the biggest markets in the world, China! Come to our seminar supported by the University of Warwick and learn from our experts about selling your products to China.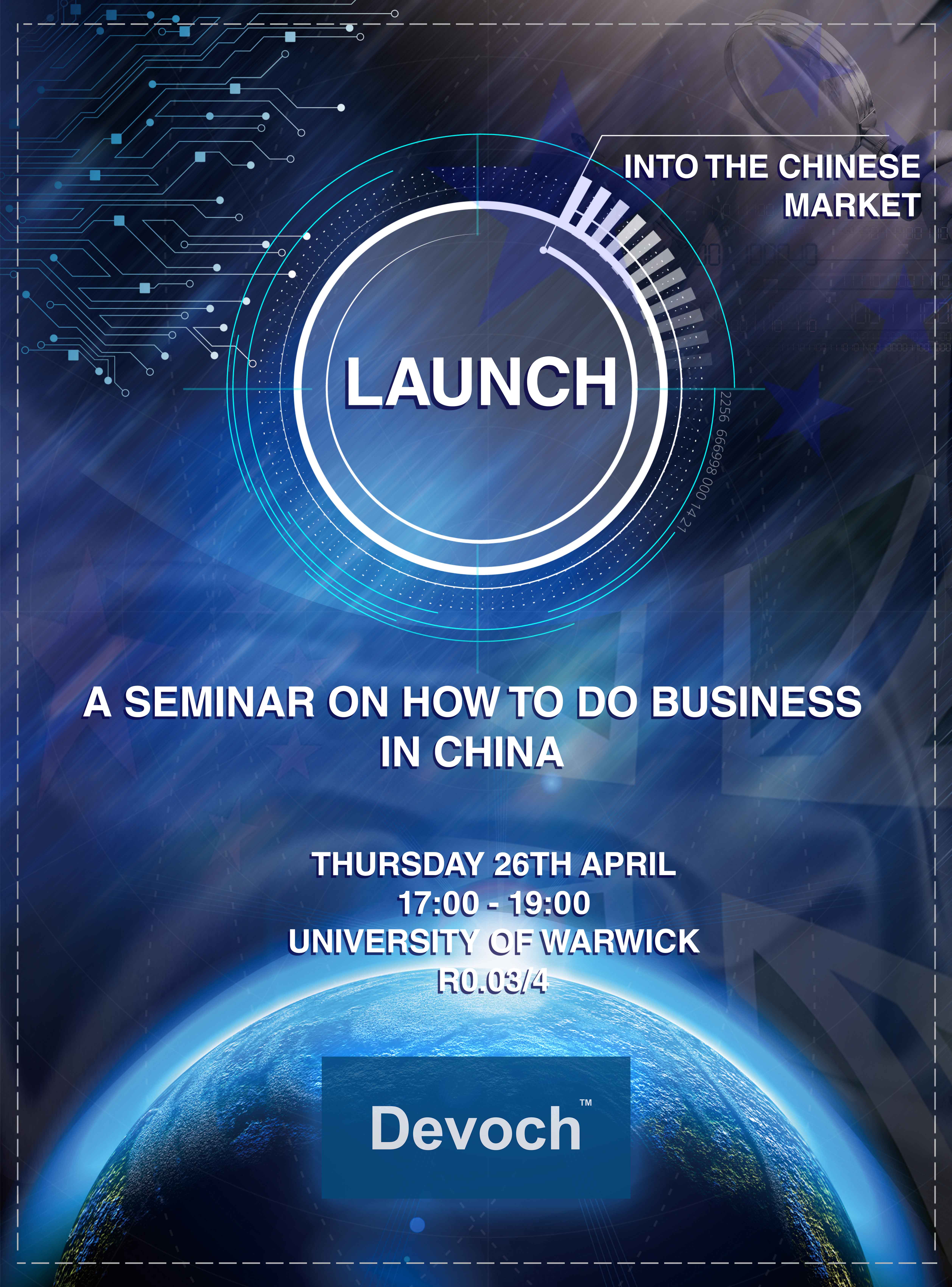 An expert on international trade in China from the University of Warwick will guide you through the first steps into the Chinese market. Come and connect with like-minded executives!
Who Should Attend?
British business owners or executives who are interested in expanding their businesses to China.
Thursday 26th April 2018
17:00-17:30 Arrival & Refreshments
17:30-17:35 Introduction
17:35-18:00 Keynote Speech
18:00-18:30 Devoch Launch & Solutions
18:30-18:45 Q&A
18:45-19:00 Networking
Location
Ramphal - R0.03/4
University of Warwick