Step Up and Go!: How ready are you to foster- from the inside? We can help....
Description
Considering a rewarding career in foster caring but inner barriers are preventing you from moving forward?
We believe a healthy transparent outward approach combines a rewarding fostering success. 
Our goal is to improve the performance of prospective individuals so that they can in turn pass the baton onto the looked after child.
Our expertise lies in creating a 'Liminal space' where the individual can experience deep and lasting learning which is transferable into the fostering career.
How do we do this? With less chalk and talk we adopt a blended approach using mediums such as experiential and accelerated coaching techniques.
Our methods are based on proven psychological principles. We look into individual differences e.g. personality traits and cognitive abilities. This crucial insight provides us with the ability to create powerful learning and development experiences for individuals who want positive behavioural change.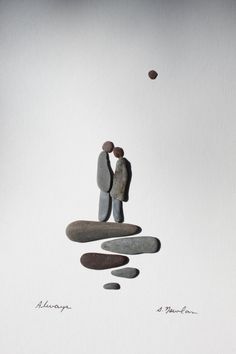 Step Up and Go! workshops
Step Up and Go! are once a month workshops designed to support and gain an understanding into the different aspects of the your  life, for example, from childhood through to adulthood and the significant key events that have shaped you into the person of who you are today using psychological principles, experiential group activities and self awareness techniques. 
Our workshop intervention starts at the very beginning with you, you're inner confessions, the inner critics that you hold, defence mechanisms, owning and the pain of letting go. 
Within our workshops you will also be provided with insight into the business side of fostering and lots more important information!
The Step Up and Go! workshops are designed to;
Provide insight into the professional world of fostering and its complexities, changing dynamics and self fulfilling rewards

An understanding into the business side of fostering 

A look into one's self and issues
The Step Up and Go! expectations are to; 
provide presentations in what it takes to be a care giver, who is it really for, the internal and external skills required and what it means to provide a discerning quality of care

set activities in self awareness, transparency and resilience

have your questions answered

Sign up to a Liminal coaching program plan
The Step Up and Go! benefits include;
Valuable insight into the Four C's needed in fostering 

Insight into own transparency, leadership, resilience and emotional stability

Understand the business side of fostering, the assessments and the panel stage

a coaching introductory plan 

Personal development assessment surgery kit to take home


                                   "no other job loves you back in the way that fostering does"


A Child in Need depends on your transparency
Everywhere you turn, whether it's in the local or national paper, on the side of a bus, or on social media, there is some kind of advertisement highlighting the need for more foster carers to look after a child or young person living in care. Right now there is more looked after children and young people in the care system than there are carers, which will continue to rise if drastic measures are not taken.
Below are some reasons to why fostering is needed!
The number of approved fostering places fell slightly from 2013-14 to 2014-15 and so the capacity for placing children decreased: there were fewer vacant places in 2015, and more places that could not be used for various reasons.

Recruitment and retention activity, including initial enquiries and applications, slowed down in 2014-15 compared to the previous year, particularly for Local Authority fostering agencies.
Applications in 2014-15 were also more likely to be withdrawn prior to the panel stage than in the previous year.

The number of approved foster carers fell slightly from 2014 to 2015 (by less than one percent). This was a reversal of the previous year, when the number of approved carers increased by four percent from 2013 to 2014 (Ofsted Report 2015)


What does this mean for you entering into fostering?
Our niche is set in providing a framework that details the right person capable for a challenging role and the type of mind frame needed to be applied in progressing forward!
We are here to help you overcome your current and past issues by letting you discover mechanisms that will help deploy yourself from your current situations.
We know its tough making that first step, that's why our effective coaching programmes looks into self development of;
resilience (commitment, challenge, control, confidence)

emotional stability (emotional control, inner self critic, emotional awareness)

transparency (self awareness, leadership, moral code)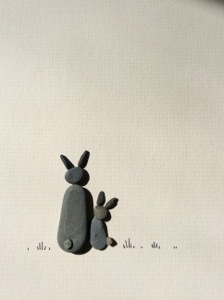 Our aims are to go beyond the surface of your inner self, to prepare you in shaping you for positive outcomes in yourself and to help you overcome the fears and the disruptions that are influencing your steps into a positive career.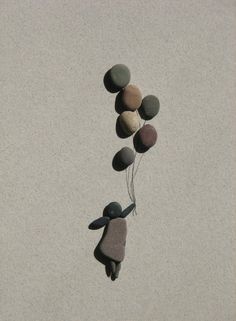 Frequently asked questions:
I want to attend the Step Up and Go! event, what will I expect when I attend?
We listen to you and you listen to us! – When you attend, we want to get to know a little about you! Why foster caring? Your aspirations, your personal challenges, your passions and your realities!
What happens after the Step Up and Go! workshops event?
A fostering coach will be present who will take your details and have a quick chat with you about your fostering and adoption goals– Is it realistic? Are you up for the challenge? Are you ready? Does a part or all of you need changing? What issues are you currently facing? These are some of the questions we would need to find out in order to get you prepared in yourself and the assessment/panel stages
When do I start the fostering application? 
Once you have completed your coaching sessions, our independent social worker will help kick start your application process, examine our coaching assessment report and to consider whether there is evidence of an applicant's abilities and suitability proceed further in the application and the panel stages
How can I get the best chance in succeeding the panel stage?
By being open to your inner self and regaining control of your resilience, emotions and self awareness.
How do I know that I will be successful at the panel stage process?
Our team of insider Panel members pride themselves in having the access to the appropriate training and skills development, whilst keeping abreast of relevant changes to legislation and guidance in preparation for your progression to the panel recommendation stage. Not only will we aim to ensure that your leave your past, overcome the current and endeavour to be in control of your future, but we will work with you until you have found you.
Does this coaching service cost and whats incluisive in the package?
Yes it is costed

each session will be for a maximum of 1 hour only

client's will be expected to complete coaching sessions within three months

each client's package will depend on their own individual programme plan
Liminal package includes;
A rapid six day bespoke Liminal Self coaching service in

Tips on how to be successful at Panel Stage (Form F ready)

Starter application support and guidance from independant professional Social Worker

Advice and Guidance from experienced Foster Carer/ Adoption provider

Referral Application process to a private Fostering Agency/ Local Borough

Access to own psychometric distance travelled report in measuring emotional stability and resilience stencils to get you better prepared for your journey

Power Up calls
,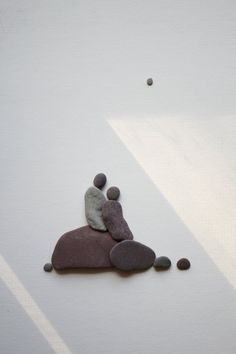 Kick start your journey into a rewarding and fulfilling career now!
                                       [Light refreshments will be provided on the evening]






General FAQs
Are there ID requirements or an age limit to enter the event?
Yes, all attendee are to be over 18+
What are my transport/parking options getting to the event?
There is a bus stop right outside the building.
There are two stations in proximity of ten minutes from the building
There is access to free parking on all residential roads surrouding the premsies
Where can I contact the organiser with any questions?
Email: solsemac@figsol.com or contact our office hours beetwen the trimes of 15:00pm and 21:30pm Monday to Friday on 0208 314 6722
Is my registration/ticket transferrable?
Yes it is, please email solsemac@figsol.com notifying us of the tranfer
Can I update my registration information?
Yes you can after an email has been sent to info@figsol.com advising of the changes
Do I have to bring my printed ticket to the event?
Yes
What can/can't I bring to the event?
Please do not bring any external sound audio or film recording device. This is personal and private event