Steps Towards Sustainability - Vitsoe & Design for Longevity

Sunday, July 14, 2013 from 9:30 AM to 7:00 PM (PDT)
Event Details
6heads Summer Walk: Vitsoe & Design for Longevity
Join 6heads on Sunday July 14th for a day exploring the beautiful coastline of Dover on foot with like-minded sustainability practitioners.  It's just a short train-ride from London St Pancras. Enjoy some delicious local food at the lunchtime pub, while being inspired by a thought-provoking talk about design for longevity by Geof Howe from Vitsoe.  All you need to do to secure your place is to pre-pay for your train tickets below (£22 per person).
The plan for the day is to meet at 9:30am in St.Pancras Station at Sourced Market (under the departure/arrivals board in the central concourse opposite Starbucks). We'll take the high speed train for a 69 minute journey to Dover Priory station.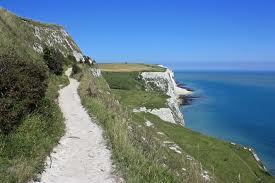 We'll then set off on what
Walks Near London
describes as "one of the finest walks in England". There should be stunning views of the English Channel and, if there's good visibility, of the French coast from Boulogne to Dunkirk. The walk is surprisingly level or gently undulating for most of the way with two main climbs, out of Dover at the start of the walk and out of St.Margeret's Bay after lunch. The lunchtime stop is
The Coastguard Pub
, where Geof Howe from
Vitsoe
will give a short talk about desiging for longevity. If you google "Good Design" the first result is a link to the Vitsoe website and its Founder, Dieter Rams'
10 Principles for Good Design
. What better business to speak about better, longer-lasting design as a vital aspect of more sustainable business and how Vitsoe has brought this philosophy to life through its approach to design, manufacturing and customer service?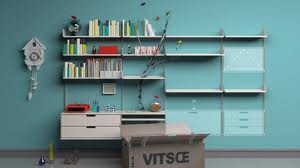 After lunch we follow a tranquil coastal path behind the pebble beaches of Deal, passing
Walmer Castle
and
Deal Castle
. There's an option to
stop for tea at the end of Deal pier
, before returning by train to London. The total walking time should be about five hours meaning that we should be back to London for about 7pm, allowing time for lunch.
Places are very limited due to the capacity of the lunchtime pub, so we're asking you to secure your place by pre-paying for your train ticket. This allows us to get half-price groupsave tickets. The total cost you need to pre-pay for the return train ticket is £22.
We expect good weather, but do check the weather forecast before the walk and bring waterproofs if rain is forecast. You'll need footwear that is comfortable and that has a good grip. Comfortable, sturdy running shoes should be ok if the weather is dry. If rain is forecast, consider hiking boots or comfortable wellingtons.
Hope you can join us!
Regards,
The 6heads
For any queries or if you want more info please contact James Payne on 07803857018 or at james.payne@6-heads.com
Have questions about Steps Towards Sustainability - Vitsoe & Design for Longevity?
Contact 6heads
Organizer
6heads is an experiment in shared learning at the join of sustainability and innovation.  Not just a source of inspiration around business sustainability and an active forum for discussion, we're hoping it can contribute to unleashing epic innovation towards a more sustainable world.