Sterling Network Groups Big Breakfast - Worcester Sponsored by Hayward Wrig...
Description
At the heart of Sterling Networking groups, is a core value of networking with integrity.

Before every Sterling Business Show, Sterling Network Groups host a business networking breakfast. This is a great opportunity to kick start your day with business contacts from both inside and outside the local area.
Each breakfast will finish in time for the show doors to open, and because you have been pre-registered automatically, you can walk straight into the show to continue the networking.

Like all our meetings, our pre-show breakfast runs 6.45am – 8.30am and all you need to bring is plenty of business cards for all those new connections you will make!
Our guest speaker on the day will be Robin Waite, founder of Coconut Group and bestselling author of 'Online Business Start-Up'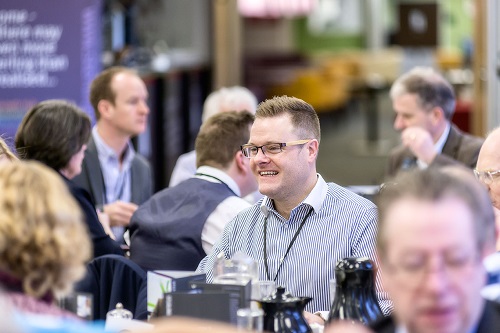 First time at a Sterling Network Groups event and not sure what to expect? Here's our BIG Breakfast meeting agenda:
6:45am Meeting begins with a tea, coffee, water or juice and enjoy 15 minutes' informal networking.
7:00am Breakfast is served or collected: Traditional buffet style breakfast
7:20am '60-second round'. This is an opportunity for each attendee to introduce themselves and their business, defining the kinds of referrals and any particular introductions they currently seek.
7:50am 'Engine Room' break. This is the crucial part of our meetings whereby after listening to the 60 second introductions from other attendees you can connect and arrange 1 – 1 appointments with businesses you would like to know more about. At the same time a chance to refill your beverage.
8:10am Member presentation to the group of around 10 minutes. This is a great platform, when members can describe their business more fully, and give an opportunity for their group to understand the nature and direction of their business. Brilliant for new projects and new ideas. Invaluable!
At 8:30am Meeting closes and doors open for the Sterling Business Show, ready for you to continue networking with your new connections
We look forward to seeing you there.