Steve Dalton on Using Informational Interviews to Find Your Next Role

Tuesday, 22 March 2016 from 18:30 to 19:45 (GMT)
Event Details
Up to 85% of new jobs are filled through informal networks: the "hidden" job market.
Informational interviews, where candidates look for information instead of asking for work, are the best way to penetrate these networks and find these opportunities.
This webinar, led by Steve Dalton, author of The 2 Hour Job Search, shows how to master the art of informational interviews and recruit a network of supporters to help you find your next role.
Networking that works
Job hunters are deluged with advice to "network". But for those changing industry or location, or targeting senior roles it is not obvious who to network with. 
Most of us - even if we have the time - don't relish the idea of attending dozens of events in the hope of befriending someone who might be able to help us.
The solution, outlined by Steve Dalton The Two Hour Job Search, is a strategic approach to networking which avoids cold-calling, networking events and pitching for work and instead focuses on using informational interviews.
In this webinar we will cover the key techniques you need to master to make this informational interviewing strategy work for you. 
Using informational interviews
First we will explore Steve's system researching and conducting informational interviews to gather intelligence and uncover opportunities:
How you can quickly define a target list of employers


A way to identify people who will help you ("boosters") and avoid getting bogged down with people who won't


Where you should spend your time (hint: forget about online applications, your "elevator pitch" and your LinkedIn profile)
We will then look closely at how you can best conduct informational interviews and how you can use them to recruit a network of advocates:
Topics

to cover and the ideal order to work through them


A 15-minute research plan to prepare



What you should talk about

(hint: not yourself)


Why it is not important (and is usually counterproductive) to try and "sell yourself"


The critical importance of following up and thanking people


A follow-up system which allows you to track dozens of interactions and manage a growing network
What you get from the webinar
All participants receive:
Access to the webinar and the chance to ask Steve questions live

Video recording for download after the event

Access to a bonus materials resource pack.
Refunds
A full refund-on-demand is available to all participants at any time.  Please email refund requests to webinar@sensiblemedia.co.uk. 
About Steve Dalton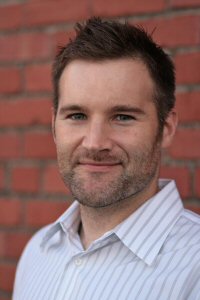 Steve Dalton is program director, daytime career services at Duke (Fuqua) School of Business and is the author of The 2-Hour Job Search published by Ten Speed Press. In 2014 the MBA-CSEA awarded Steve their innovation award for his work. He holds his own MBA from Duke and a chemical engineering degree from Case Western.
Steve writes about careers for the Huffington Post and the Financial Times and presents his method at business chools around the world. You can follow Steve's thoughts on job search and its intersection with science and popular culture at www.2hourjobsearch.com and on Twitter (@Dalton_Steve).
Organiser
Sensible Media publishes online career guidance for business schools around the world.  You can find out more here.