Steve Dalton's 2-Hour Job Search: how to network your way to interviews

Thursday, 6 February 2014 from 18:30 to 19:45 (GMT)
Event Details
If you feel like your job applications disappear into a black hole you are probably right. Recruiters increasingly ignore a deluge of online applications in favour of known candidates and internal referrals.
This webinar shows how to escape this trap and get fast-tracked into interviews and onto shortlists.
In his book – The 2-Hour Job Search – Steve Dalton shows how job-hunters can use technology (like Google, LinkedIn and Excel) to network their way to a job and bypass formal hiring filters.
How the process works
This webinar, based on the book, explains precisely how the process works: how to reach out to employers, what to ask for and when, and how to convert a list of target organisations into multiple interviews and opportunities.
The webinar will cover:
How to identify and prioritise a list of 40 target employers in 40 minutes


 

Seven ways to approach people who work at a target employer whether or not you are connected to them


 

The "4-point email" using less than 100 words you can use to approach people


 

A follow-up system which allows you to track dozens of interactions




 

A way to automatically identify people who will help you ("boosters") and avoid getting bogged down with people who won't


 

A recipe for researching (in 15m) and conducting (in 30m) informational interviews to gather intelligence and help you uncover the opportunities available.
What you get from the webinar
All participants receive:
Access to the webinar including a chance to put questions to Steve live
 
Video recording for download after the event


 

Audio podcast (for Iphone/Android/MP3 player) for download


 

Access to bonus materials resource pack including:
 

Three page quick start guide to the 2-hour job search method
Presentation slides
LAMP method sample/template spreadsheet
Refunds
A full refund-on-demand is available to all participants at any time.  Please email refund requests to neil@sensiblemedia.co.uk.
About Steve Dalton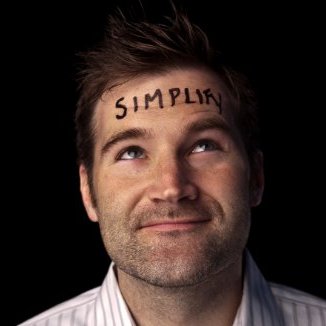 Steve Dalton is a senior career consultant at Duke's Fuqua School of Business and is the author of The 2-hour Job Search published by Ten Speed Press .  Steve was formerly an associate marketing manager at General Mills and a strategy consultant at A.T. Kearney. He holds his own MBA from Duke and a chemical engineering degree from Case Western.
Steve currently presents his method at schools across the USA and internationally.  He also blogs about careers for the Huffington Post and shares his views on the job search and its intersection with science and popular culture at www.2hourjobsearch.com and on Twitter (@Dalton_Steve).
Organiser
Sensible Media publishes online career guidance for business schools around the world.  You can find out more here.