Location
Imperial College
Huxley Building
180 Queen's Gate
London
SW7 2RH
United Kingdom
Description
Anyone hoping to change jobs - or careers - knows they need to network and tap the "hidden" job market. In fact the ability to secure internal referrals is now the fundamental skill for job seekers.
In this live workshop, Steve Dalton (careers director at Duke's Fuqua School of Business and author of Amazon.com bestselling job-search guide The 2-Hour Job Search) offers a detailed process for turning strangers into advocates, leading to more interviews and better internal networks.
This live workshop covers:
How to

identify

and

prioritise

a list of

40 target employers in 40 minutes
A system for researching and conducting informational interviews to gather intelligence and uncover opportunities.
Seven ways to approach people who work at a target employer whether or not you are connected to them
The "4-point email" using less than 100 words you can use to approach people
A follow-up system which allows you to track dozens of interactions
A way to identify people who will help you ("boosters") and avoid getting bogged down with people who won't.
This is the workshop Steve presents to more than 50 business schools around the world (including Wharton, Yale, Columbia and Cornell in the US and IESE, ESADE, HEC, Warwick and Said in Europe).
Event partners
This is Steve's only workshop for alumni in Europe in 2016 and is hosted in London by Imperial College at their South Kensington campus. Other event partners are:
All participants are invited to a short reception following the workshop.
About Steve Dalton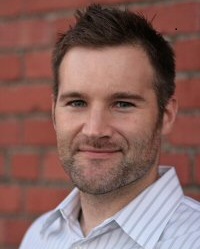 Steve Dalton is program director, daytime career services at Duke (Fuqua) School of Business and is the author of The 2-Hour Job Search. In 2014 the MBA Career Services & Employer Alliance awarded Steve their innovation award for his work. He has an MBA from Duke and a chemical engineering degree from Case Western. Steve writes about careers for The Huffington Post and The Financial Times and presents his method at business schools internationally. You can follow him at www.2hourjobsearch.comand @Dalton_Steve.