Steve Holliday 'The Future of Energy: we need a plan....or do we?'
Sales Have Ended
Registrations are closed
Registration for this event has now closed.
Sales Have Ended
Registrations are closed
Registration for this event has now closed.
Description
The Future of Energy: we need a plan...or do we?
The British Institute of Energy Economics' fifth "Future of Energy" lecture will be given by Steve Holliday, former Chief Executive, National Grid on May 16th 2018.
In his talk Steve will discuss the role of policy and regulation in the energy transition, arguing that what the sector needs is a sense of direction from government, rather than too firm a regulatory framework that will result in limitations rather than liberations.
'Wind, solar, storage…plummeting costs and commercial innovation are now driving the transition as much as, if not more than, international political agreement. The adoption of wind and solar has pushed generation deep into the distribution networks. Thousands of distributed energy resources and disruptive technologies, giving more control to those customers who want it. But Britain's new energy age faces very real challenges - policy shortfalls, political risk, the trust deficit and a skills crisis – all of which call for brave and determined leadership'.
About the Speaker - Steve Holliday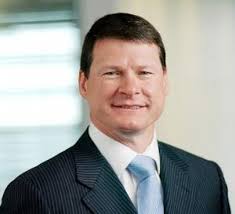 Steve Holliday is the former Chief Executive of National Grid plc. He is Chairman of Senvion, Deputy Chairman of Convatec and Chairman of the Board of Trustees at Crisis, the homeless charity. He volunteers his time as Vice Chairman of the Careers and Enterprise Company, Vice Chairman of Business in the Community and as a Vice President of the professional body at the Energy Institute.
Steve joined National Grid Group as the Board Director responsible for the UK and Europe in March 2001, becoming Chief Executive of the company in January 2007, which he led for almost 10 years, until 2016.
Prior to joining National Grid, he was on the Board of British Borneo Oil and Gas and was responsible for the successful development of its international businesses in Brazil, Australia and West Africa. Steve spent much of his early career with Exxon, where he held senior roles in refining, shipping and international gas.
Steve is a Fellow of both the Royal Academy of Engineering and the Energy Institute. From 2012 to 2014 he was also appointed as a National Ambassador for HRH The Prince of Wales, and served as lead Non-Executive director with DEFRA from 2016 until the end of 2017. Steve served on the board of Marks & Spencer as Independent Non-Executive director from 2004 – 2014.
Steve holds a BSc degree from Nottingham University and honorary doctorates from Nottingham and Strathclyde universities. His sporting interests include following the fortunes of the England Rugby team.
Venue
The meeting was held in the Dining Room on the lower ground floor at the Royal Society. Registration will start outside the meeting room and tea will be available on arrival. The lecture including questions will run for an hour and will be followed by a networking drinks reception.
For directions to the Royal Society please click here