Location
Grange White Hall Hotel
2-5 Montague Street
London
WC1B 5BU
United Kingdom
Refund policy
Refunds up to 30 days before event
Description
This special workshop will show you how to use this exciting new emotional healing technique to create transformational changes for yourself and others.

Learn to tap the power of the unconscious mind to accelerate the results you can achieve with EFT tapping.

"I was knocked out by how fast and versatile these processes are for shifting stuck and hard to work with difficulties… It's fast, it's simple and it allows your unconscious mind to do most of the work."
– Andy Hunt, AAMET EFT Trainer

In this 2-day workshop, you'll learn the foundational techniques of IEP, also known as Intention Tapping, and how to use it to free yourself from negative emotions and negative thought patterns.

Using IEP you can quickly quiet your mind, calm your emotions and access your inner resources.

Then, we'll go further and show you how to apply IEP to the core beliefs that drive your life; beliefs relating to your Vision, Values, Identity, Goals and Purpose.

Don't know what they are? Don't worry! Steve will take you through some powerful processes for uncovering your unconscious beliefs, enabling you to discover what's been driving you and what's been getting in your way.

You'll learn how to use IEP to release the core beliefs and emotional blocks that have been holding you back in key areas of your life, so you can be free to step up in your career, business, relationships, finances, health… whatever area you choose.

Practitioners will learn to use IEP to help clients rapidly release their inner resistance to help them be free to create positive changes, and will leave with new skills for working with difficult issues.

What is IEP / Intention Tapping?

IEP is a revolutionary new emotional healing process developed by Steve Wells that uses specific definite intentions to target the emotional disturbances behind problems, often resulting in impressive emotional and energetic shifts. Intention Tapping combines IEP's intentions with tapping for rapid and lasting changes.


How does it work?

The intentions used in IEP act as commands to your unconscious mind to release the emotional attachments behind your problems, to unblock the body energy disturbances and restore your life energy to flow. As a consequence, you gain immediate access to your inner strengths and resources for positive change.

When tapping is combined with IEP, the tapping works in concert with the powerful intentions to harmonise the feelings in the body and bring you back into emotional balance.

This gentle and natural process often creates rapid positive shifts in thinking and feeling which are surprising and enduring.

"I've been sharing the IEP with my clients to test it out and I must say the results are fantastic! Everyone has experienced a noticeable release of intensity with a subsequent insight afterwards. IEP adds a feeling of power for many who have felt like a victim of their emotions."
– Andy Bryce, Founding EFT Master, UK

"I am doing the IEP with clients with outstanding results. The process is so fast, so causative, so moving and astonishing. I worked with a variety of topics and also friends with years-long experience with traditional tapping. The unanimous opinion is: brilliant tool…"
– Kerstin Warkentin, Deputy Chair of EFT DACH (EFT Assoc for Germany, Austria & Switzerland)

"The speed and ease of this process makes it very powerful and wide ranging in a way that standard EFT/tapping (which is excellent) can't manage. It's the difference between 'hunt and peck' typing and touch typing – both create words but one is much easier than the other.
Apart from the speed the other wow factor for me is the harnessing of the unconscious mind to do what it does best by following its own links and associations which are hidden from our own conscious mind.
In my opinion the combination of power and grace in the 'Intention Tapping' processes are worth their weight in gold."
– Andy Hunt, AAMET EFT Trainer, NLP Trainer, Practical Wellbeing, UK


How the workshop will work:

In this practical and engaging workshop, you'll learn to use Intention Tapping for self-help and to help others via live demonstrations, experiential exercises, and small group practice sessions, with plenty of opportunity to experience and practice the techniques.

First, you'll learn tapping using Simple Energy Techniques (SET), and how to use it to release the stress of negative emotions such as fear, stress, worry, anxiety, guilt, anger, grief, past hurts, and pain relief. SET evolved from Emotional Freedom Techniques (EFT), and is in many ways more efficient as well as being equally effective. This user-friendly approach of tapping on energy points on the body often brings significant emotional and physical relief.

Next, you'll learn the core intentions of Intention-based Energy Process (IEP) and how to combine them with SET tapping: Intention Tapping. You'll learn how to apply IEP / Intention Tapping to release the emotional triggers and hooks behind emotional issues, restore clarity and calm, and access inner resources. You'll likely be astounded at the profound and rapid results that can often be achieved by this simple process.

You'll also gain an introduction to Provocative Energy Techniques (PET) and how it can be combined with IEP and SET to enhance the restuls. PET is an advanced approach that combines tapping with provocative language patterns and a strong heart connection to create deep changes through warmth, humour and liberating laughter. Provoke means "to call out", and PET "calls out" inner resources and energy for change. You'll learn some powerful ways to overcome resistance, use humour, create strong heart connections, and bring rapid relief to core issues.

These techniques elegantly release and dissolve resistance at its source, and free you (and your clients) to pursue goals and enjoy life without fighting yourself.

Who will benefit?
You, or anyone you help who is affected by:

fear
anxiety
grief
guilt
trauma
limiting beliefs
self-sabotage, or
procrastination

Coaches, counsellors, therapists, EFT/tapping practitioners, & people helpers who wish to improve their clients' results and learn new powerful energy techniques for releasing resistance and creating real, lasting change.

This workshop also counts towards practitioner certification in IEP and PET.

IMPORTANT NOTE: You must have a working sense of humour and be unconcerned with politically incorrect language as PET deliberately plays with stereotypes and challenges rigid thinking patterns to get you thinking and feeling in new ways.


Your Presenter: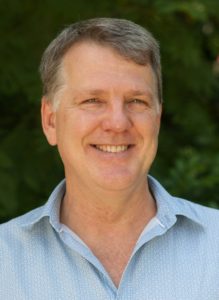 Steve Wells is an internationally recognised psychologist, leadership coach and peak performance consultant based in Perth, Western Australia. He regularly presents and consults worldwide with business achievers and elite athletes to help them to improve their performance and enhance the performance of their teams.

Steve has also been teaching and researching Energy Techniques for 21 years and has helped many thousands of people through his worldwide workshops and training programs.

Steve is co-creator (with Dr. David Lake) of Simple Energy Techniques (SET) and Provocative Energy Techniques (PET). He also developed Intention-based Energy Process (IEP) / Intention Tapping.

Steve is author of 100% YES! The Energy of Success and co-author of 5 other books, including PET: The Manual, Enjoy Emotional Freedom and New Energy Therapies. Steve's workshops are always inspiring and engaging and filled with practical techniques you can use immediately to get better results – with less stress!

"Steve's style is really innovative, entertaining and certainly a must see for anyone who is really interested in mastering Energy Therapy. "
– Tania Prince, EFT Master and AAMET Trainer, UK


Note:
Participation in this workshop depends upon your taking full responsibility for your own mental, emotional and physical health. You also must acknowledge that some of the techniques Steve will be using and demonstrating are experimental with no guaranteed outcomes for any particular user. Just because results have been positive for many others does not mean they will be for you. You further agree to consult your physician or professional therapist regarding your use of the techniques if you are dealing with mental/emotional or physical health issues.
FAQs
What's the refund policy?
Full refund (less a £95 Admin fee) for cancellations made 30 days or more prior to workshop. 50% refund for cancellations made up to 21 days prior to workshop commencement. No refunds after this time, however your place is transferable to another person (subject to prior written notification and confirmation by us).