How To Academy presents...Steven Pinker – Live on Stage in London | Rationality - What It Is, Why It Seems Scarce, Why It Matters
About this event
Join the world-renowned public intellectual and Harvard cognitive scientist for a guide to rationality during an epidemic of unreason.
In the twenty-first century, humanity is reaching new heights of scientific understanding - and at the same time appears to be losing its mind. How can a species that discovered vaccines for Covid-19 in less than a year produce so much fake news, quack cures and conspiracy theorizing?
Joining us live in London, Prof Pinker will reject the cynical cliché that humans are simply an irrational species - cavemen out of time fatally cursed with biases, fallacies and illusions. After all, we discovered the laws of nature, lengthened and enriched our lives and set the benchmarks for rationality itself. Instead, he will explain, we think in ways that suit the low-tech contexts in which we spend most of our lives, but fail to take advantage of the powerful tools of reasoning we have built up over millennia: logic, critical thinking, probability, causal inference, and decision-making under uncertainty.
Rationality matters. It leads to better choices in our lives and in the public sphere, and is the ultimate driver of social justice and moral progress. Brimming with insight and humour, this talk will enlighten, inspire and empower.
This event is available to attend both in-person and as a livestream. Tickets to attend the live event in-person are available now from this web page; livestream tickets will be available soon.
Members of our How To Plus digital service receive a 20% discount to the live event and free access to the livestream.
Steven Pinker is an experimental cognitive scientist. Currently Johnstone Professor of Psychology at Harvard, he has also taught at Stanford and MIT. He has won many prizes for his research, teaching, and his eleven books, including The Language Instinct, How the Mind Works, The Blank Slate, The Better Angels of Our Nature, and Enlightenment Now. He is a member of the National Academy of Sciences, a two-time Pulitzer Prize finalist, a Humanist of the Year, a recipient of nine honorary doctorates, one of Foreign Policy's 'World's Top 100 Public Intellectuals' and Time's '100 Most Influential People in the World Today'.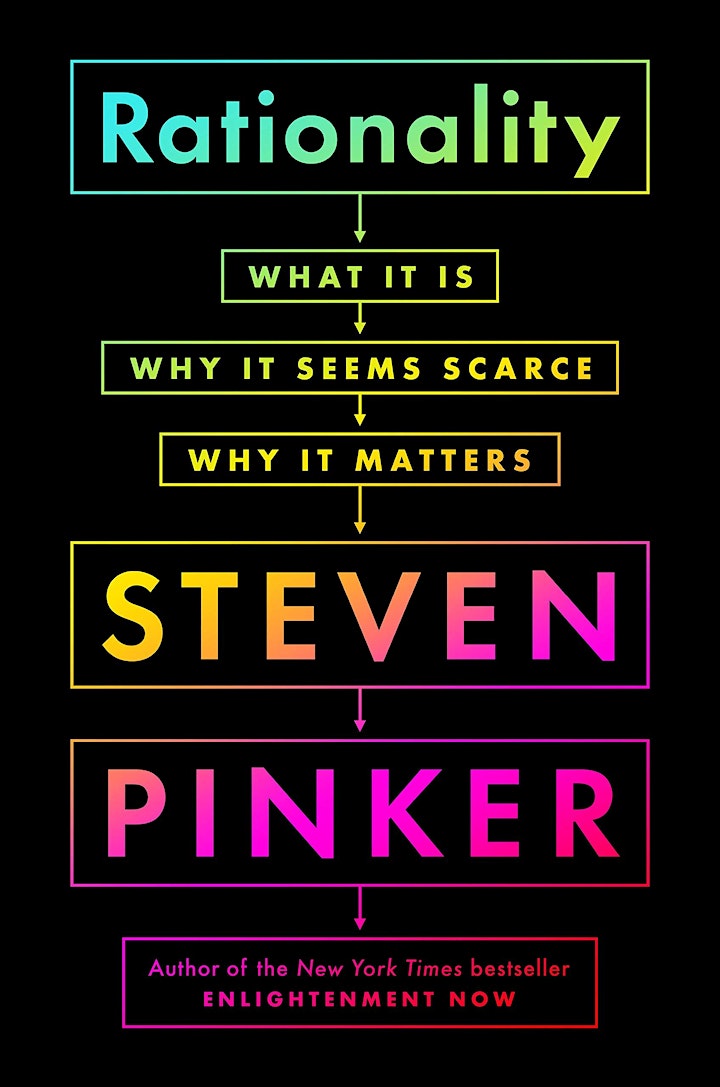 Organizer of Steven Pinker – Live on Stage in London
How To Academy is an organisation for people who think big. From Nobel laureates to Pulitzer Prize winners, we invite the world's most influential voices to London to share new ideas for changing ourselves, our communities, and the world. 
We host leading artists and thinkers in an unrivalled programme of public talks, debates and conferences – from Yuval Noah Harari to Natalie Portman, Emma Watson to Eric Schmidt.
We help businesses discover transformative new strategies, anticipate the future, and inspire their staff with keynotes and workshops by internationally-acclaimed economists, psychologists, politicians, and thought leaders. 
We offer masterclasses live and online with experts in essential twenty-first century skills, like leadership, public-speaking, decision-making and resilience. And we make books, podcasts and films to share insight and innovation around the world.