Sales Have Ended
Registrations are closed
Sorry - this lecture is now full.
Sales Have Ended
Registrations are closed
Sorry - this lecture is now full.
Description

Public events being held at Queen's University Belfast as part of the 'Seeing the Universe in all its light' roadshow.
"Seeing stars: science and education with big telescopes" - Professor Paul Roche, University of South Wales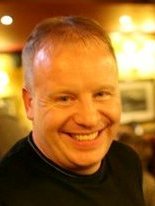 Astronomers have used telescopes to help unlock the secrets of the universe for over 400 years. In this modern era of ever-larger ground and space-based telescopes, we are able to see further and more clearly than ever before, and observe at wavelengths beyond the optical light that our eyes are familiar with. But as well as helping scientists, these powerful instruments can also help to inspire a new generation to get involved with astronomical research, and make real scientific discoveries.
---
"The last and the next 100 years in astronomy" - Dame Professor Jocelyn Bell Burnell, University of Oxford
Dame Jocelyn will review how our knowledge of the Universe has grown in the last 100 years and attempt to see what will be the major developments in the next 100 years.
---
How hot is the Sun? What makes a star explode? Can we find another Earth? How do you use telescopes?
Come and ask your space questions to real professional astronomers at Queen's University Belfast. A panel of 5 scientists from the QUB Astrophysics Research Centre will give up looking at computer screens for the evening, and instead try to answer any question thrown at them.
"Ask an Astronomer" will be held in the Canada Room/Council Chamber at Queen's University Belfast. Enter the main entrance of the central Lanyon Building, go through the door on the left of the hall, and go up the stairs. There is a lift available at the bottom of the stairs.
This event can hold up to 100 people, and tea and coffee will be served during the event.
---
About the 'Seeing the Universe in all its light' exhibition
STFC are supporting the UK astronomy community in touring an exhibition showcasing the Big Telescopes family - both ground and space based - focusing on the UK science expertise and economic benefits.
The roadshow, entitled 'Seeing the Universe in all its light' will feature stunning science images and interactive exhibits bringing the Universe to your fingertips!
Young astronomers from Queen's and other universities will be on hand to enthuse you with the work that they do and answer questions on any aspects of astronomy.
What's on display
8m Interactive wall with 42inch interactive touchscreen, WOW facts and 3D screen;
A replica model of English astronomer Thomas Harriot's first telescope;
Historical science papers from the Royal Astronomical Society (RAS);
ALMA, JWST, VLT & Herschel scale models;
Q&A with astronomy PhD students and young researchers;
Saturdays - Sunday: Family days;
FREE public lectures and 'Ask an Astronomer' event


Exhibition opening times: 10.00 - 16.00