STFC 'Seeing the Universe' @ QUB

Saturday, 17 May 2014 at 10:00

-

Friday, 23 May 2014 at 10:00 (BST)
Event Details

Public events being held at Queen's University Belfast as part of the 'Seeing the Universe in all its light' roadshow.
"Seeing stars: science and education with big telescopes" - Professor Paul Roche, University of South Wales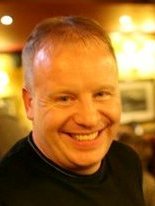 Astronomers have used telescopes to help unlock the secrets of the universe for over 400 years. In this modern era of ever-larger ground and space-based telescopes, we are able to see further and more clearly than ever before, and observe at wavelengths beyond the optical light that our eyes are familiar with. But as well as helping scientists, these powerful instruments can also help to inspire a new generation to get involved with astronomical research, and make real scientific discoveries.
---
"The last and the next 100 years in astronomy" - Dame Professor Jocelyn Bell Burnell, University of Oxford
Dame Jocelyn will review how our knowledge of the Universe has grown in the last 100 years and attempt to see what will be the major developments in the next 100 years.
---
How hot is the Sun? What makes a star explode? Can we find another Earth? How do you use telescopes?
Come and ask your space questions to real professional astronomers at Queen's University Belfast. A panel of 5 scientists from the QUB Astrophysics Research Centre will give up looking at computer screens for the evening, and instead try to answer any question thrown at them.
"Ask an Astronomer" will be held in the Canada Room/Council Chamber at Queen's University Belfast. Enter the main entrance of the central Lanyon Building, go through the door on the left of the hall, and go up the stairs. There is a lift available at the bottom of the stairs.
This event can hold up to 100 people, and tea and coffee will be served during the event.
---
About the 'Seeing the Universe in all its light' exhibition
STFC are supporting the UK astronomy community in touring an exhibition showcasing the Big Telescopes family - both ground and space based - focusing on the UK science expertise and economic benefits.
The roadshow, entitled 'Seeing the Universe in all its light' will feature stunning science images and interactive exhibits bringing the Universe to your fingertips!
Young astronomers from Queen's and other universities will be on hand to enthuse you with the work that they do and answer questions on any aspects of astronomy.
What's on display
8m Interactive wall with 42inch interactive touchscreen, WOW facts and 3D screen;
A replica model of English astronomer Thomas Harriot's first telescope;
Historical science papers from the Royal Astronomical Society (RAS);
ALMA, JWST, VLT & Herschel scale models;
Q&A with astronomy PhD students and young researchers;
Saturdays - Sunday: Family days;
FREE public lectures and 'Ask an Astronomer' event


Exhibition opening times: 10.00 - 16.00
When & Where

Queen's University Belfast
Larmor Lecture Theatre / The Great Hall
BT7 1NN
United Kingdom


Saturday, 17 May 2014 at 10:00

-

Friday, 23 May 2014 at 10:00 (BST)
Add to my calendar
Organiser
STFC is part of UK Research and Innovation, a new body which works in partnership with universities, research organisations, businesses, charities, and government to create the best possible environment for research and innovation to flourish. We aim to maximise the contribution of each of our component parts, working individually and collectively. We work with our many partners to benefit everyone through knowledge, talent and ideas. For more information visit the UKRI website.
STFC's uniqueness lies in the breadth of our remit and the sheer diversity of our portfolio, as we harness our world-leading expertise, facilities and resources to drive science and technology forward and maximise our impact for the benefit of the UK and its people.
We don't simply deliver a non-stop flow of fundamental insights and breakthroughs in spheres ranging from particle and nuclear physics to space, laser and materials science. We also have a clear focus on the need to meet real-world requirements through new medicines, cleaner energy, safer aircraft, pioneering security solutions and much more besides.
We combine the radical with the practical and blend blue-skies thinking with hard-headed applied science. Through our UK operations and our involvement in major international collaborations, we generate outcomes that shape societies, strengthen economies, build industries, create jobs and transform lives.
Our aims, ambitions and achievements are underpinned not just by our unique suite of capabilities but also by the way we're structured and governed, as well as by our clear, unambiguous commitment to the highest standards of efficiency and accountability.