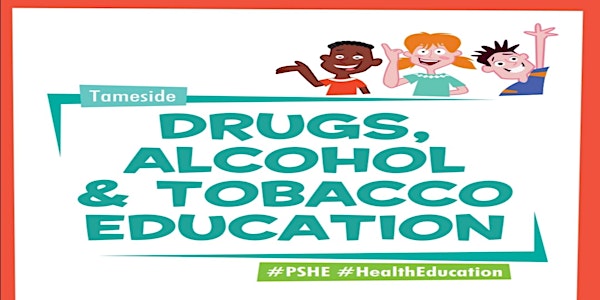 Stimulants + Hallucinogens - Signs, Symptoms, Effects and Risks (KS 3 + 4)
(Please note this training session is only available for secondary teachers from Tameside as part of a wider PSHE training programme)
About this event
(Please note this training session is only available for secondary teachers from Tameside as part of a wider training programme for the Tameside  Drug, Alcohol and Tobacco PSHE Curriculum - If you are not a teacher from Tameside you will not be admitted to the training).
Stimulants + Hallucinogens - Signs, Symptoms, Effects and Risks (Key Stage 3+4)
This session is a drug specific training session which has been designed with secondary educators in mind and covers awareness on a variety of different substances, local trends and the use of new technology.
It has a specific focus on stimulant and hallicinogenic substances that are potentially used by young people and these can include - Cocaine, Crack Cocaine, Amphetamine, Ecstasy, MDMA, LSD, Anabolic Steroids, Ketamine and Magic Mushrooms. 
There are a number of substance specific lessons through the Key Stage 3+4 programme and this session will equip you with the knowledge to be able to deliver the Key Stage 3+4 Tameside Drug, Alcohol and Tobacco PSHE Curriculum with confidence and includes:
•             Substance specific information
•             Local trends – new popular substances
•             Dangers, Risks
•             Signs, symptoms, effects
•             Our agency responses
•             Allows for opportunity to ask any questions
Organiser of Stimulants + Hallucinogens - Signs, Symptoms, Effects and Risks (KS 3 + 4)