Make a big, bold and striking statement for peace and planet through art and craft with artist and activist Donna Riddington
About this event
Part of Peace Cranes exhibition events
Join us online for our COP26 banner-making workshop led by London-based independent visual artist and activist Donna Riddington whose work is inspired by social ideas, stories and collaborations.
We will start by hearing about Donna's own approach to making banners for the campaigns and protests she has participated in as an artist and activist, including No Pride in War Coalition, Free the Vaccine, Positively UK Women, ACT UP, Movement for Justice and LGS Migrants.
Together we will brainstorm and design our own Peace Cranes banner to be made up of 20 fabric or yarn banner patches of 60 cm by 100 cm each. We hope to have at least 20 people (or small groups) committed to creating one patch of 60cm x 100cm each.
We will then aim to complete our Peace Cranes banner of 20 patches, sew it together and submit by 29 October as part of the Stitiches of Survival COP26 campaign. We will also consider the option of bringing our Peace Cranes banner to Glasgow Green to the Stitches for Survival huge banner display on 6 and 7 November 2021 raising the awareness of peacebuilding and climate emergency through art and craft.
About Donna Riddington
Donna is a multidisciplinary artist and graphic designer based in London. Her artist practice often involves community collaborations to empower people, using artistic, creative methods. Recent major projects include working as an artist-ally to the Catwalk4Power empowerment project that is led by women with HIV. During the 2020 lockdown she joined with other #FreeTheVaccine activists to devise online and socially distanced actions demanding COVID-19 vaccine equality globally. Presently, Donna is working with fellow activists to bring visibility to Hepatitis C treatment access, drug user harm reduction solidarity and World AIDS Day.
Images: Portraits of Donna Riddington. Courtesy the artist.
donnariddington.com
About Peace Cranes
This artist-led workshop is part of Peace & Justice programme of Peace Cranes exhibition events about peace, people and planet curated by Iliyana Nedkova and Heather Kiernan within the context of COP26 – UN's Climate Change Conference, Glasgow and 2021 – UN's International Year of Peace and Trust. This event is supported by the National Lottery Community Fund in collaboration with Stitches for Survival and Stop Climate Chaos Scotland.
peaceandjustice.org.uk/what-we-do/peacecranes
linktr.ee/PeaceCranes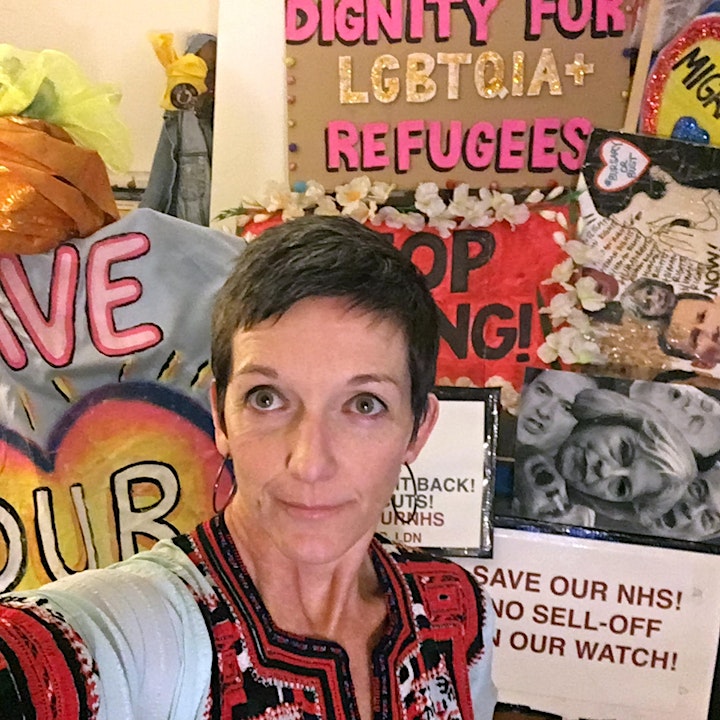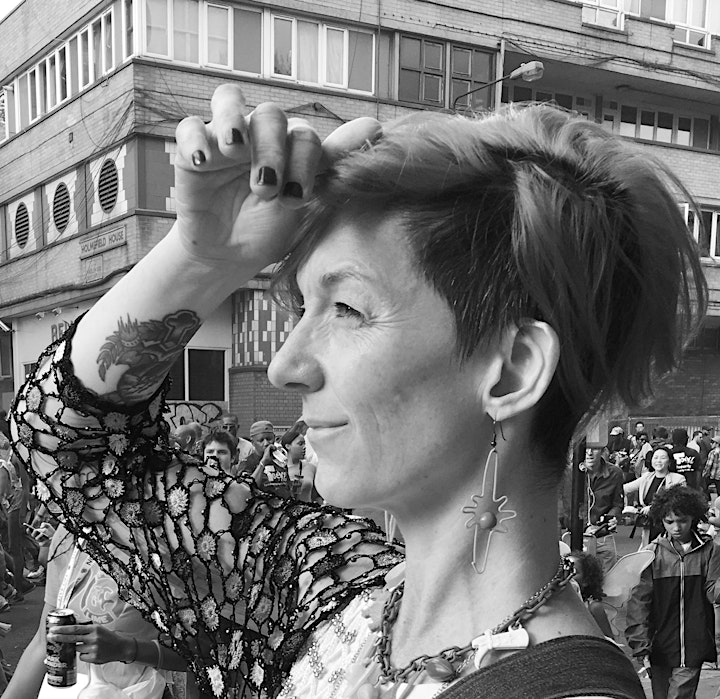 Organiser of Stitching for peace and planet: a banner-making workshop for COP26
Edinburgh Peace & Justice Centre has worked since 1980 to create a Culture of Peace through Nonviolence, Human Rights, Conflict Resolution and Ecological Sustainability. Our projects include Peacebuilding for Schools, leading the Opposing War Memorial project and the 140,000 Origami Cranes project. We are active in the Scrap Trident Coalition, the Scottish Peace Network and, with Medact and Scottish CND, in the Don't Bank on the Bomb Scotland Network Scotland. 
Nobel Peace Prize Co-Recipients
One of our main streams of work has been to promote nuclear disarmament. Edinburgh Peace & Justice Centre is one of 468 partner organisations that collectively make up the International Campaign to Abolish Nuclear Weapons (ICAN) who were awarded the Nobel Peace Prize in 2017 for our work to promote the Ban Treaty. 
 www.peaceandjustice.org.uk