Stockholm TechMeetups Drinks & Demo Night!

Tuesday, May 21, 2013 from 6:00 PM to 9:00 PM (CEST)
Event Details
TechMeetups is getting Stockholm TechMeetups community up and running!
We are hosting Drinks & Demo Night that will give us a chance to introduce to each other and share great ideas.
Plenty of free beer and sandwiches will be provided at the event, thanks to our partners MoSync and Uber.
The TechMeetups Drinks & Demo Night is the ideal event for innovative Startups to have the opportunity to show this tech community what they are made of! This event always aims to deliver innovative ideas, new-age technologies and of course enthusiastic Startups! The Drinks and Demo event is one not to be missed; with its vibrant atmosphere Drinks and Demo Night's are ideal for anyone with an entrepreneurial spirit as well as great networking ability.
 If you have any suggestions, please contact silvia@techmeetups.com
AGENDA:
6:00pm Doors open
6:30 pm Presentations Begin
8:00 pm More Socialising!
9:00 pm Event Ends
PRESENTERS
Silvija Jordanovska, TechMeetups
Silvija will be presenting TechMeetups, global inter-connected network of 24 communities and great ways of connecting startups, investors and entrepreneurs between different communities. http://techmeetups.com/, @StockholmTMU
Steffen Hedebrandt, Elance
Steffen will talk about how companies can find instant talent all over the world, including freelancers ready to work at cost-efficient prices without reducing quality. https://www.elance.com/, @Elance

Saul Cullen, Paymill
Paymill offers an innovative payment solution which enables online businesses and services to accept payments on their websites. The company is currently active in 34 countries across Europe and other regions. The developer-friendly API, the fast onboarding process (within 48 hours), its transparent pricing as well as the top-notch customer support make all the difference! Check it out here: www.paymill.com, @Paymill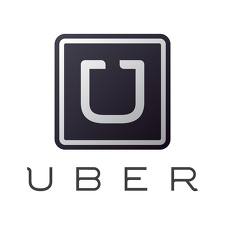 Babba Canales, Uber
Uber - Everyone's Private Driver On Demand, recently launched in Stockholm which has become the fastest growing launch city ever for Uber. How come Stockholm, with its 1 million population, has been growing faster than any other major Uber city have ever done? www.uber.com, @uber_stockholm
Arrive at the event with style using the UBER 50% off coupon for this event only. Use Promotional Code: TechMeetups

Ali Serrafi, MoSync AB
MoSync AB is an Open Source software company, founded in late 2004 by an international team of mobile entrepreneurs, passionate about simplifying development of mobile applications and services, opening up the mobile space to more people around the globe. The company strives to make it easy, fast and cost efficient to develop and distribute mobile applications over a broad range of devices, platforms and distribution channels. Our business goal is to enable developers to spend the majority of their time and effort to develop the actual applications, and less in adapting to platforms and hardware in an increasingly heterogeneous world. www.mosync.com, @mosync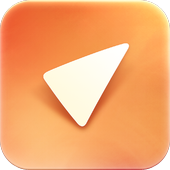 David Prentell, Vamos
We're a passionate Berlin / Stockholm based tech-startup that set out to solve local event discovery. We are all joint by loving our cities and doing things with friends.
Without a single € spent on media since launch we've managed to help people discover over 100.000 events and making thousands of users wanting to come back to our app every week. www.getvamos.com, @getvamos
Startups that have already presented
Looking forward to seeing many of you there !
When & Where

Reaktorhallen (R1), KTH
51 Drottning Kristinas väg
11428 Norra Djurgården
Sweden


Tuesday, May 21, 2013 from 6:00 PM to 9:00 PM (CEST)
Add to my calendar
Organizer
TechMeetups.com
 What is TechMeetups?
TechMeetups has been setup to create a global network of Tech communities 
from San Francisco to Sydney. We have launched TechMeetups communities
in 21 cities across the Globe. You can see our latest list of communities here.
GET INVOLVED IN EVENTS WORLDWIDE on TechMeetups!
Check out all upcoming events in all our communities and promote your company in one of them
POST YOUR JOBS at TechStartupJobs!
Recruiting ? Wanting to hire that perfect team?
Post your jobs on www.techstartupjobs.com and/or take part in Tech Job Fairs to attract the right talent to your company.
DOWNLOAD OUR APP from PLAYSTORE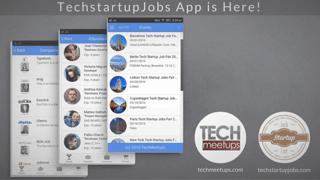 BUILD YOUR MVP 
 Renowned entrepreneur and author, Eric Ries says, "When in doubt, Simplify.." He adds that an initial product should be one-eighth of what we envisage it to be. Once that is shipped to customers, we learn what they actually need rather than what we think they need. If you have an idea, limited budget but want to build something quick ... let's talk
Stockholm TechMeetups Drinks & Demo Night!