Great event every week and this weekend a country music event on at the same time.
About this event
Open every Sunday and Stonham Barns Sunday Car Boot will be joined by another event running at the same time. This week we have the Barnfest Country Music Festival so another Sunday with an extra crowd added to the regular Car Boot crowd.
Last Sunday/Monday was a real comparison with over 200 sellers on the Sunday followed by a drizzly Monday where we ended up with 63 brave sellers. We are anticipating a good weather Sunday this weekend so another good turnout. We have covered stalls available every Sunday. Everyone else can turn up on the day and sell from £6. No Booking needed.
We have lots of events running at the same time as the Car Boot and the next is the Barnfest Country Music Festival on September 5th followed by The American Car Show on the 19th September, followed by Swedefest Truck Show on the 26th September. The American Car Show will be extremely popular so make sure you sell at that one. These will all be even bigger crowds at Stonham to add to the excellent crowd that the Car Boot already has.
Covered Stalls are available for this Sunday & Monday but these do go very quickly as there are only 20. These can be pre-booked on 07817539168 (text to pre-book). These offer some shade to sellers as well as a tabletop. These go really fast so text to reserve any Sunday. Everyone else wishing to sell at Stonham can just turn up on the day from 6.30am until 9am. Most people arrive at 8.
Once again you do not need to book to sell at Stonham Barns Sunday Car Boot you can just turn up. Also, you don't have to arrive at 6.30am as many don't turn up until 8/8.30am that's just the time we open. I really would prefer it if everyone turned up from 7am onwards as the Car Boot doesn't liven up until after 8. We have enough space for everyone.
Again, a big thanks to the majority who followed the distancing and one-way routes and abide by our strict no harassment policy which is why Stonham Barns Car Boot is always such a friendly place to sell and buy at. Back again on 5th September 2021 & every Sunday until further notice.
We do now let Sellers enter the field from 5.30am onwards. We don't really get going till 8am but, we have allowed early entry. Buyers will be allowed at the same time but – please allow me to get everyone into position so please don't hinder this, thanks and please don't stand behind cars whilst they unload. No one is going to jump in and buy before you as it just isn't that kind of car boot. The reason we have become so popular is because we don't have people harassing sellers. If anyone oversteps their mark we will stop buyers entering the field until gone 7am.
We are outdoors only but offer covered stalls. We try to open every week irrespective of the weather as we still get buyers and sellers.
Last thing – anyone bringing plants. You can if they are home-grown and you have other things as well. Please don't bring plants only.
Stonham Barns Car Boot every Sunday
07817539168 for much more information on the Car Boot or stonhambarnscarboot@hotmail.co.uk
https://www.fishface.co/stonham-barns-car-boot
https://www.facebook.com/stonhambarnscarboot
https://www.instagram.com/stonhambarnscarboot
https://twitter.com/stonhamcarboot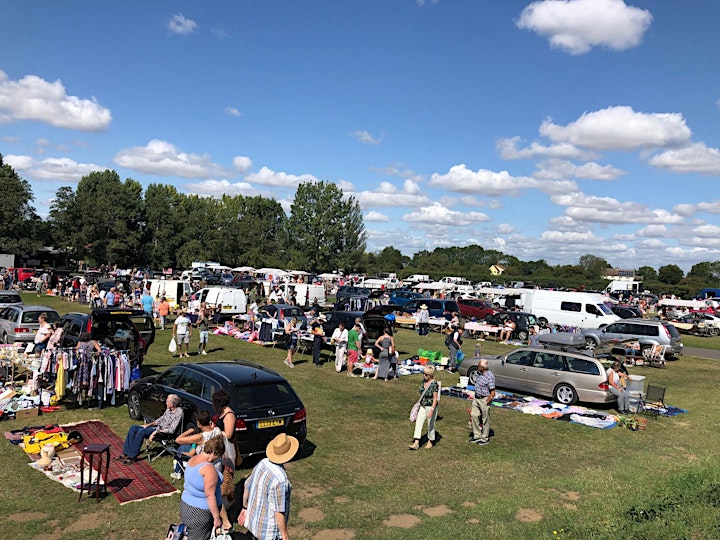 Organiser of Stonhm Barns Sunday Car Boot and Barnfest Country Music Festival
Great event which has a reputation second to none for friendliness. Genuine Traditional Car Boot. Visit the weblink for updates and also link to Stonham Barns for events at the same venue at the same time as the Car Boot. These start in March/April and are another reason to pay a visit to Stonham Barns.