Description
Do you wish the financial side of divorce wasn't so scarey?
Spend a few hours with Divorce Strategist Suzy Miller and Financial Planner Kirsti Cox, in the Divorce Conservatory - and you will feel more in control of the financial aspects of your separation and create a strategy for a better way to divorce and co-parent.
(Suzy)"... has experienced the challenge of separation herself - has created a program to help you emotionally as well as practically rise to the massive challenge you face"
In Suzy's Conservatory in Forest Row, Sussex, we run the workshops in a relaxed home environment.
Register for more information:
BOOK HERE:
Make Divorce Finances Less Scarey - Take Control
(even if you are rubbish at maths)
Why is the timing important in divorce

?
There is no good time of course. There may be allowances or tax implications to consider or benefit from with regards to timing, but ultimately the key message is 'have a plan', consider what will stop, what will start and what will continue.
How can we reduce the vengeance that can spring from those experiencing the divorce process

?
Its difficult as each family's situation is different. Taking responsibility for working out a fair and sustainable settlement that puts the needs of the children at the heart of the process is a good way to reduce conflict, as it reduces the fear.
How does a financial planning service help prepare someone for mediation/Dispute resolution

?
Taking control of the finances and building a 'now plan, in a little while plan and one day I will plan' puts clients into a position of power, which gives them the confidence to move forwards with their situation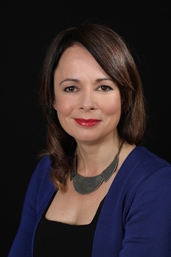 Kirsti Cox is a female Financial Adviser in Brighton. Kirsti spent a number of years employed by a global corporate and had an opportunity to fulfil a personal dream of helping people and be self employed. Her mission now is to help divorcing individuals let go of their fears around the financial aspects of divorce.
Kirsti flies in the space of 'no regrets, do more of what you love, learn something new everyday and have FUN'.
"Kirsti came round to help me through a 'limbo' stage of my career. Through a combination of her no-nonsense approach, her understanding of the corporate/freelance world and juggling required with motherhood/working, combined with her long list of ideas and contacts and infectious enthusiasm, I was left with a clear plan and confidence that it WILL work and that I CAN do it. All this through laughter and fun too. Thank you Kirsti, you are a find!" Jo, Brighton Feb 2019
On the same workshop, would you also like to know about.......
How To Reduce Or Avoid Entirely Any 'Court Time' Saving On Average £25,000 - £75,000
How To CoParent Successfully Even If You Don't Like The Other Parent Anymore
How To Stay Psychologically In Control And Avoid The Common Mental And Physical Side Effects Of Divorce
Register for more information:
BOOK HERE:
"The family law court-based system is toxic.
If you don't know how to navigate it you can end up broke,
on anti-depressants and physically ill.
Your best approach is to keep things peaceful."
Suzy Miller: Divorce Strategist


---
So Who IS Divorce Strategist Suzy Miller?
---
Suzy Miller is a campaigner for more peaceful ways to divorce
Suzy is a professional speaker who shows divorcing and separating parents how to save thousands on their divorce and protect the children from psychological harm.
Suzy has been interviewed on BBC Radio 4 Woman's Hour, appeared on BBC Breakfast TV and been featured in numerous national magazines.
Register for more information:
BOOK HERE: