Description
NOTE VENUE CHANGE
The event to change your life and get it back on track.
Do you feel lost? Is your life not quite where you expected or wanted it to be?
Are you stuck? Have you gone off course? Is your life's sat nav broken?
Book your free ticket for Stop Being Lost - Rediscover Your Path now!
By the end of this session you will:
Know which areas of life you're most satisfied with
Understand what's not working so well
Identify a clear goal to work towards
Know what inner reources, gifts and skills you have to get you there
Produce an action plan to get you the results you want
Your hosts, coach Robin, will give you tips and tricks on how to get back on your own path. He will be on hand to ensure you have the support you need to get the most from this day packed with self-discovery, activities, learning and fun.
You will leave with an action plan to get you to where you want to be, with tools to help you address whatever issues and challenges you might meet along the way, and the accountability to take action.
You will also have the opportunity to join a private Facebook group, exclusive to attendees, in order to receive further encouragement and motivation; share your successes and challenges while working together in a group, in order to achieve the very best in your own life while also encouraging and supporting others.
So what are you waiting for?
We have the maps and compasses, it's time to Stop Being Lost and Rediscover Your Path!
9:30 - Registration
10:00 - Introduction
10:30 - Where are you now? Your hosts will lead you through an interactive activity of self-discovery.
11:10 - Break
11:25 - Where do you want to go? Working in pairs, with support from the team, you will figure out what's important to you and identify your goal.
12:00 - Lunch Break. (lunch not provided) - Gerry's Kitchen has a cafe and there are lots of local options. You are also welcome to bring your own.
13:10 - Afternoon begins - recap and summary
13:25 - What will get you there? - Figuring out what your, skills, talents, knowledge, gifts, experience to date and available resources are and how they can help you reach your goal.
14:10 - Break
14:45 - How will I get there? Creating your own action plan to get you back on your path.
15:30 - Next steps - Accountability and your exclusive Facebook group.
16:00 - Feedback, networking and farewell
It's time to take action, create a plan, and get your life back on track.
Book your free ticket now in order to Stop Being Lost - Rediscover Your Path.
Organiser of Stop Being Lost - Rediscover Your Path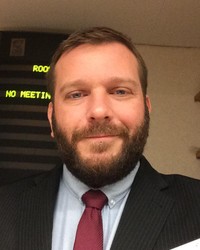 Host Robin Bates of Coaching for Geeks is a life/business/career coach and therapist, NLP Practitioner, CPD addict and co-host of the Barker & Bates: Bootcamp Your Life podcast. His passion is in helping startups to make the most of their resources and achieve success through pragmatic goal setting. He also loves working with his fellow geeks to build their confidence, self-belief, and live with authentic fearlessness.
Robin was a shy nerd, in the midlands, in the 90s and did not find himself until much later in life, instead turning to drink and drugs to try and fit in. He cleaned himself up and climbed his way to the top of the corporate ladder and found it to be a miserable place, incongruent with his values and beliefs. So he tore up his life's rulebook in order to learn from experts in effective modern coaching, confidence, Neuro Linguistic Programming, Cognitive Behaviour Therapy, hypnosis, Integral Eye Movement Therapy and more.
His successes include getting numerous people over their phobias of heights, needles, flying, and even false nails. He has also helped people to find their purpose and get their dream jobs and overcome their self-doubt to become top performers in their field or even simply just get out there more, going to events and meeting new people, and finding out how they operate. Amongst others he has has worked with entertainers, marketers, teachers, drag queens, podcasters, scientists, YouTubers and database managers and is currently climbing the Pokémon Master League. #TeamInstinct
He believes that everyone is capable of more than they give themselves credit for and is living proof of the changes people can achieve and is currently working on a live action roleplaying confidence game.
www.coachingforgeeks.com            robin@coachingforgeeks.com           Twitter@lifecoachlond
Podcast – Barker & Bates: Bootcamp Your Life http://bootcampyl.podbean.com/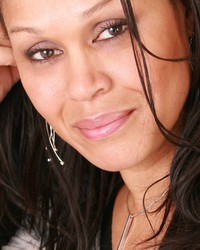 Jennifer Beaumont-Whyte Life & Business Coach - EFT Master - Author - Blogger - Events Producer - Speaker  
Jennifer has  been in business and management since the age of 18, bringing a wealth of experience and intuition to her work with inspired entrepreneurs. 
She has been known for turning struggling businesses around to achieve multi-million pound turnover and has secured high end contracts with government for one particular company. She has the ability to see where changes can be made to improve the bottom line by putting people before profit and seeing profit actually increase. 
Jennifer is passionate about building a thriving community of inspired business owners who are awakening to the gift and power that they have to cause change in the world by doing what they love.
Her role is to help them stop any struggle or overwhelm and to find clarity and direction on their business vision.  She offers coaching services that will give them the tools, resources and inspiration to take action right away to develop a love-based business that supports their lifestyle and celebrates their life purpose, while they do their valuable work. 
Jennifer also runs Business Love – London, a highly popular, monthly networking and mastermind club for those inspired entrepreneurs. 
She is the founder of The Business Love Conference held yearly in the spring.
Jennifer is a divorcee/widow who loves music, cooking, reading, going to the movies. 
She adores her two amazing children, who are now young men, living the dream on the West coast of the US.  She currently lives in London and has fabulous clients all over the world. 
www.jenniferbeaumont-whyte.com            jbw@jenniferbeaumont-whyte.com            07814938125                           #businesslove           @JenniferBW