Sales Have Ended
Ticket sales have ended
We are now closed for pre-bookings. A few seats may be available at the door.
Sales Have Ended
Ticket sales have ended
We are now closed for pre-bookings. A few seats may be available at the door.
Description
Stop Brexit. Campaigning to Win: Hearts, Minds and Votes
A public panel event hosted by Oxford for Europe
With Will Hutton, Layla Moran MP, Eloise Todd and Jon Danzig
Wesley Memorial Church, New Inn Hall Street, Oxford OX1 2DH
7:30pm-9:30pm Thursday December 6th 2018
Admission £4 - please register and pay here. Free to under 26s, unwaged - please register here.
To cover basic meeting costs with optional campaign donations on the day.
Chair: Justen Hyde (Oxford for Europe)
Co-sponsored by European Movement (Oxford region) and Oxford European Association
With the government poised to present a terrible Brexit deal that no one voted for it's time for everyone to unite to stop the mess. Join us to learn how together we can campaign to win a brighter future for all.
Our panel will address a range of issues, including:
Tackling the causes of Brexit, including austerity and widening inequality.
Building a cross-Party majority in Parliament to reject the deal and no deal.
National and grassroots campaigning for an informed People's Vote on the deal.
Using the resources and techniques required to build public opinion in support of EU membership.
This is your chance to get involved locally and really make a difference!
About our Panel: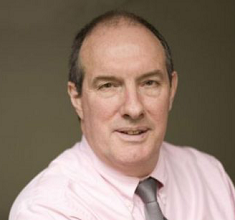 Will Hutton, a British political economist, academic administrator, and journalist has been over several decades one of the UK's leading public intellectuals. He is currently Principal of Hertford College, Oxford, and Chair of the Big Innovation Centre, an initiative from the Work Foundation, having been chief executive of the Work Foundation from 2000 to 2008. He was formerly editor-in-chief for The Observer. He is widely known for his advocacy of centre-left policies, criticisms of the neoliberal economic consensus, and his long association with key members and policies of the Labour Party. He is co-author with Andrew Adonis of Saving Britain: How We Must Change to Prosper in Europe [2018: Little, Brown]. Will and Andrew spoke in June this year at Oxford for Europe's People's Vote rally in Broad Street, Oxford.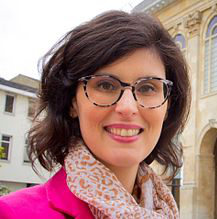 Layla Moran has been the Liberal Democrat MP for Oxford West and Abingdon since 2017 when she overturned a 9,500 Conservative majority. As a Liberal Democrat MP, Layla has campaigned for an Exit from Brexit and was part of the launch of the People's Vote campaign in April 2018, alongside other MPs across the party divide. She is the Liberal Democrat spokesperson for Education and Science. Layla was inspired to go into politics by her passion to see that every child, no matter their background, should have a fair chance of making the best of this world.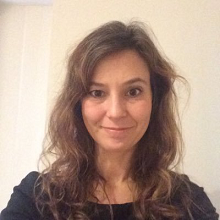 Eloise Todd is co-founder of Best for Britain, the campaign fighting to stop Brexit and achieve a people's vote on the terms of the deal. She is on the Board of the Jo Cox Foundation, a registered charity that seeks to advance the causes that the late Labour MP championed. Eloise is also the former Executive Director of Global Policy at the ONE Campaign, an international, non-partisan and non-profit campaigning organisation dedicated to fighting extreme poverty and preventable disease.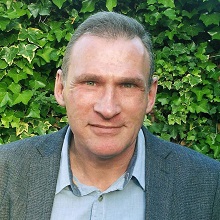 Jon Danzig is a campaigning journalist who, in April 2016, founded Reasons2Remain to provide factual reasons for the UK to stay a member of the EU. He was previously an investigative journalist on Roger Cook's 'Checkpoint' programme on BBC Radio 4, before starting his own video production company, producing films on best business practice. He was the editor of a United Nations sponsored publication called, 'Yes But What Can I Do' about action groups across the world campaigning against pollution, world hunger, the arms race, etc. In his 20s in Oxford, he helped to launch Campaign Coffee, which later became the idea for Fairtrade Coffee in the UK.