Description
"When perfectionism is driving us, shame is riding shotgun and fear is that annoying backseat driver."
— Brene Brown

Dear Valuable, Experienced You - yes YOU!
I'm hoping you're going to join us LIVE and to give yourself the gift of some time and space to focus on this life-changing subject. Perfectionism. Striving for perfect and all the after-effects it has.
This is an invitation for you to join me LIVE for, what I'm calling 'A Day Of Magic Experience' and our theme is one so close to my own heart AND one I know very close to so many women's hearts too. The subject and focus of the Day is all about perfectionism and the myth that "if I do everything perfectly, everything will be OK". We both know that's not the case and constantly stiving for 'perfect' or 'perfection' is exhausting, self-destructive and addictive. It permeates all areas of our lives and the workplace is rife with women, particularly, seeking to be perfect. This may well be you?

Perfectionism. What do I mean by that? The sense of being less than, of being caught or found out as wanting in some way IF things aren't 'perfect' in your eyes. Women tend to think of perfectionism as striving to be your best but it's not. It's about seeking approval and acceptance.
We, as women have a tendency to Go Overboard and so, naming our One-Day Event "Stop Going Overboard" is to invite you to take a look at if or how you can do things differently and free yourself from the shackles of perfection and be comfortable with YOUR "Good Enough".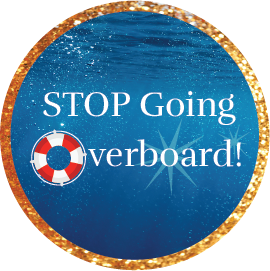 It's a trend I see and hear about so often and one so many successful women struggle with. How to trust yourself that 'your Good Enough' is enough. More than enough.

Well, as my many clients, both private and group, know through our work we've made the commitment to truly step into - and own - our personal value and power at work.
To do that you need to be more comfortable in the 'not knowing it all' area. To be able to be more productive and at ease with ourselves without this addictive and destructive need for being seen as perfect.
We probably both know the answer is "Yes Kay, I do" to some, if not all, of these questions but, let's just check...
Do you ever:
Stay up all night and prepare and fret about your slides/information or a document you're working on?
Miss deadlines or come so close it's scary because you're checking and checking and rechecking?
Half expect someone to point the finger at you and say "You aren't good enough to do this, we want someone better" or "This was supposed to be perfect - it's not, it's rubbish"?
Avoid being involved in opportunities because you know you might be shown up or it will exhaust you trying to get everything right?
You wear yourself out trying to get it 'right' and set yourself ideal standards for fear of any criticism?

Assume everyone else's experience or knowledge is 'better' or more relevant than yours?
Well, if you've said 'Yes' to any, if not all, of the above, you're not alone AND let's get together and change that
for you.
Why this Day of Magic Experience, and why Now?
Having worked with thousands of women since I started my coaching and mentoring businesses in 2006, a trend I noticed - and had myself - is that need to be seen of as 'perfect'. Having to have it all worked out, looking great, giving the impression I knew it all, being everything to everyone and being hyper-critical of ourselves, and others, is exhausting, bad for our health and truly steals our moments of joy.
In your career this can have a huge effect on your level of satisfaction, enjoyment and your inspiration to be creative, to progress and allow your experience and ideas to be out there.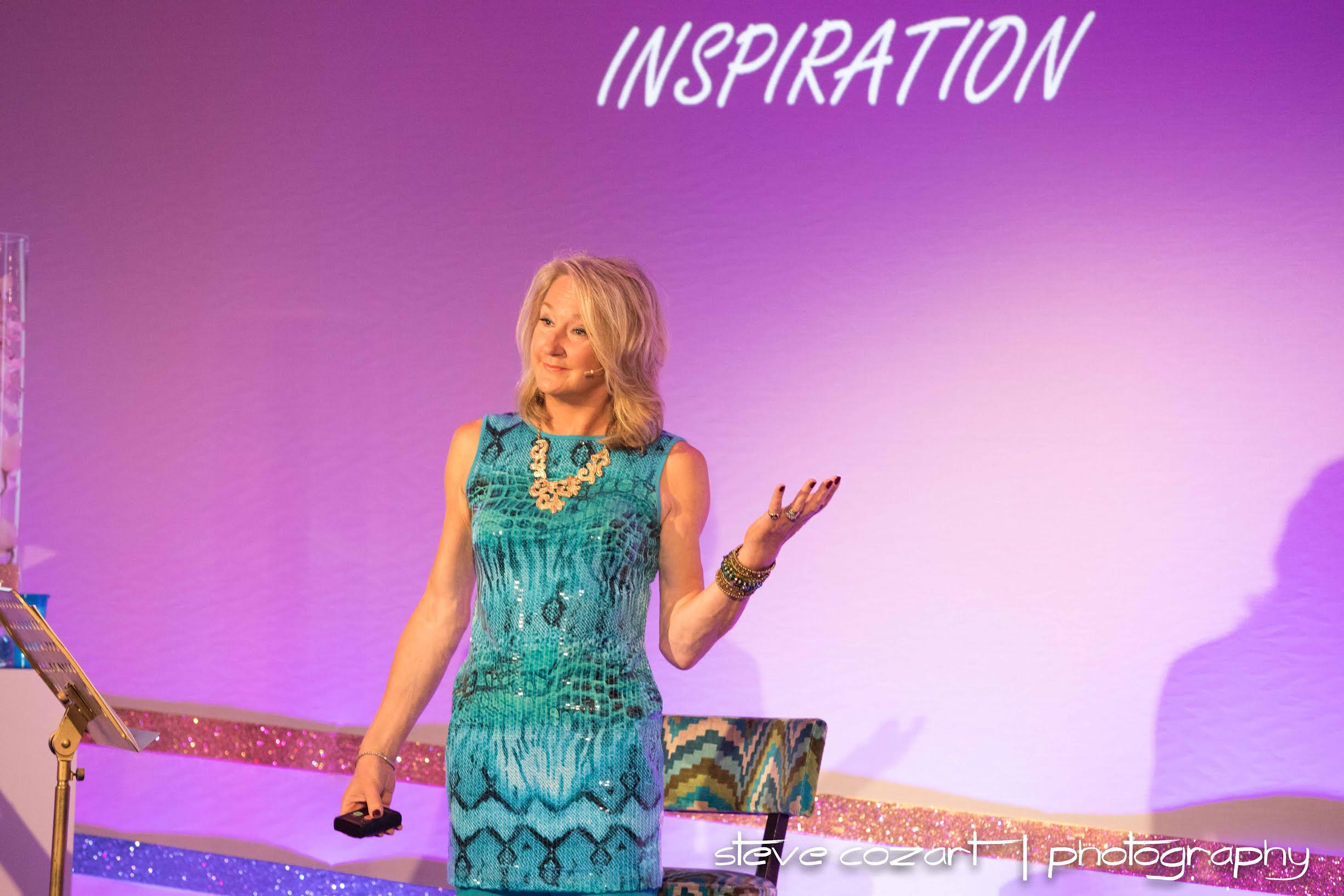 Having been asked so many times recently by clients and connections alike how they can be more comfortable with 'good enough' and how they can understand that a mistake isn't the end of everthing but more an opportunity to learn and grow, I knew this was the subject for us. The subject to bring to you with the word 'Magic' in.

Experience the 'Magic' of freeing yourself from going overboard in your striving for perfection and learn from me (a recovering perfectionist) and the other women in the room how to be great at 'Good Enough'.
We've been invited to use the very smart facilities of the large French Insurer & Reinsurer - SCOR, London - and that's where we'll meet for the day.
The space, the refreshments, the opportunity to gather together will be such a BOOST for you. Take yourself away from the day-to-day 'To Do' list and come and learn more about how 'To Be' more productive and objective without being perfect!

Join me together with many clients and connections (space for 50 in all) in the City of London on Thursday 22 March and really experience each other. Experience working more closely together and collaborate and mastermind together even more AND discover, as a working - sparkly - group, how to:
Stop Going Overboard
Let Go Of Perfection (& Overdoing Things) and Go With YOUR Good Enough
Let me show you:
Where the need to over-deliver and be perfect comes from
How to determine what's really important and focus there and let go of needing to know everything

Why seeking perfection is a moving target and how to free yourself and others to be more open
How to keep things moving by letting go of Perfect and keep deadlines and avoid procrastination

How to worry less about what everyone thinks and care more deeply about what YOU think
The secret bonus of being seen as human, vulnerable and imperfect, just like everyone else

Enjoy masterminding with each other and learn from other career women just like you - and we'll have some live, on-the-spot coaching and Q&A. Just like I do with group private calls each month.
This truly will be a chance to dig-in together, live, with women like you and we create a safe, nurturing and dynamic space for you.

AND, at least 2 of my Clients will be supporting me by sharing their own journey out of the relentless cycle of seeking perfection and into the freeing space of their 'Good Enough'.
Because of the venue and space regulations, the seating is limited so if you know you want to be part of this, do jump in and confirm your spot. We already have a Waiting List from women who heard me speak recently so do decide and then give yourself the gift of knowing your seat has "Reserved" on it.

"Just because you're a perfectionist, doesn't mean to say you're perfect" ~ Jack Nicholson



Our Outline Agenda for The Day of Magic Experience
08:45 - Registration Opens (tea and coffee available)
09:15 - Prompt Start of Experience - The Inner Game Of Perfectionism. You. All about you.
11:00 - Tea / Coffee Break
11:15 - Continuing our Experience
12:30 - Buffet Lunch together
13:30 - Continuing our Experience - The Outer Game Of Managing It. Tactics. The How and Why.
14:45 - Tea/Coffee Break
15:00 - Continue Masterminding & Content
16:30 - Day of Magic Experience Ends (with a few surprises!)
(but you're free to enjoy dinner together close by if you choose to keep going!)
A bit more detail for you....
Are there ID requirements or an age limit to enter the event?
If you're a Sparkle Zone or Golden Circle member or one of my VIP Private Clients, you're automatically included and just need to Register with a nominal deposit. If you choose to bring a guest with you to join in and experience how we all work together, your guest must be over 18 and she invests the full seat price of £97.00. All other guest seats are £97.00.
Is it for women only?
My clients are mainly women and my Events are intentionally designed for ambitious career women. I find women feel more 'free' to share and be honest when we're women only so, that is my only steer for you.
Is there a maximum number of seats I can register for my company?
To ensure a good cross-section of industries and experience, a maximum of 5 seats per Company is encouraged.
What happens after I register?
As soon as your registration is confirmed, you'll receive a little Pre-Work. A few questions to respond to which will start you thinking about how you'll get the most out of the day. Your responses will guide me and my team as we prepare the day for you. You'll also be asked to think of an opportunity you have on the horizon to put this into practice OR to look at what opportunity you could create. Information is just information UNTIL you put it into action! We'll also send you reminders and preparation details in the run up to the Day.
What are my transport/parking options getting to the event?
Parking will be tricky as we'll be right in Central London. There will be plenty of buses, taxis and a tube station is very close. Liverpool Street Station or Monument Stations are close.
Where can I contact the organiser with any questions?
Caroline Humphries, Event & Client Concierge, is on hand for any questions or special requests as you Register. You can email Caroline at caroline@kaywhite.com and she'll quickly respond to you.
Is my registration/ticket transferrable?
Your ticket is your ticket and Registration is not open to the public. Once registered with the nominal amount for all that will be included there will be no refunds. If you have to be a little late, we'll do our best to ensure you're comfortable and included as quickly as possible. There are many more women being invited than we have spaces but, as ever, it's first come, first reserved so do Register as soon as possible to ensure you're included.
Why is it called an Experience and not a Workshop or Event?
It will be a true Experience. Workshop isn't my style. I like to invite women to experience the materials, each other and then offer an opportunity to keep going. (In November 2018 (1st) I will be hosting another One Day Experience - Present With More Personal Power & Presence. We can keep going - Even more value for you).
So, it's called an 'Experience' because it's going to be all about just that - you'll experience each other, experience being together, learning from and with each other and experience a venue which is very different and very special. There will be plenty of interaction AND practice time together. It's where the rubber meets the road when you PRACTICE.
I always say " You never step into a river in the same place twice " - well, that's a clue for you. If you've heard me speak before, or worked closely with me already, it truly will be an Experience and we will be stepping into the river for the first time. I've never delivered this content about perfectionism and letting go of the ever-changing shape of what's 'Perfect' in such a targeted, intentional way. I'm a recovering perfectionist myself and I can guarantee you that our Day Of Magic Experience will be, like us both, perfectly imperfect.