Join us for our sixth Stop MS Appeal annual lecture from the comfort of your own home.
About this event
Introducing Octopus: How a 'mega trial' will help us stop MS sooner
The MS Society's sixth Stop MS lecture will be taking place virtually on Wednesday 2 June from 6.30pm.
We are excited to announce that the lecture will be presented by Professor Jeremy Chataway, MS clinical lead at the National Hospital for Neurology and Neurosurgery, Queen Square, and Professor Max Parmar, Director of the MRC Clinical Trials Unit at UCL, lead investigators of our ground-breaking new multi-arm, multi-stage trial, Octopus, that will transform the way we test treatments for progressive MS.
Our Stop MS appeal aims to find effective treatments to slow or stop disability progression for everyone with MS. Octopus will be vital in helping us to achieve our aim by combining multiple trials into one efficient trials platform and making it possible to test new treatments up to three times faster than we do currently. Join Professor Chataway and Parmar as they explain our Octopus journey so far - from bringing together experts from different fields to plan the trial, developing Octopus' complicated design and getting the trial ready to open to participants later this year.
After the lecture, there will be a Q&A panel session with our esteemed Scientific Ambassadors, where guests will be invited to ask any questions they may have.
Data protection
Thank you for registering to support the MS Society by attending the Stop MS Appeal annual lecture. We will use the information provided to process your event registration. If you have any queries about this registration form please get in touch on 0300 500 8084 or email supportercare@mssociety.org.uk.
Our privacy notice
Thank you for trusting us to respect your privacy. We will do all that we can to keep your data safe.  To find out more about how we use your data, you can view our full Privacy Notice at https://www.mssociety.org.uk/privacy or call our Supporter Care team for a copy. You can also update your contact preferences by emailing supportercare@mssociety.org.uk or calling 0300 500 8084.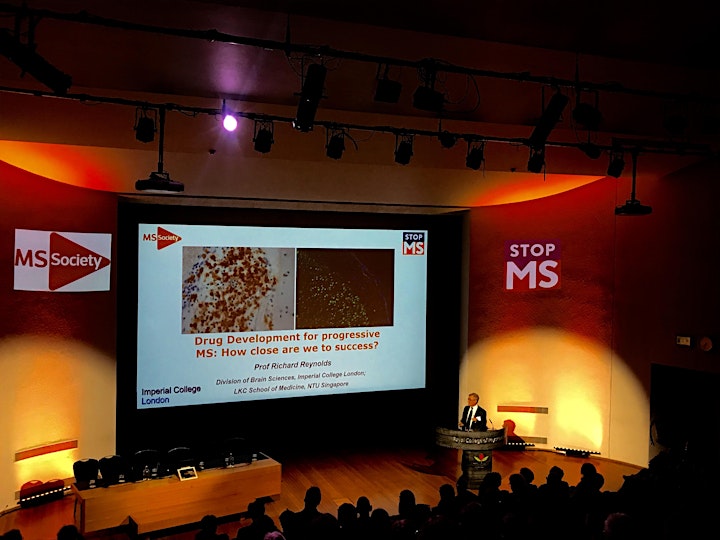 Organiser of Stop MS Appeal annual lecture
This event will raise money for the MS Society's Stop MS Appeal.
The Stop MS Appeal is funding research that will enable us to Stop MS in its tracks - stop relapses, accumulation of disability and uncertainty. Enormous strides have been made in understanding MS, more than in any other neurological condition. The science is right, the environment is right and the team is right to drive forward and achieve real progress in the treatment and management of MS. We have made important breakthroughs and are now at a critical tipping point, with research offering incredible promise.
Please contact Hettie Tetteh if you have any questions - Hettie.Tetteh@mssociety.org.uk / 0208 827 0323.
Multiple Sclerosis Society. Registered charity nos. 1139257 / SC041990.