STOP PRESS DATE CHANGE Successful Private Practice - Introduction to Market...
Description
DUE TO UNFORESEEN CIRCUMSTANCES, THIS DATE IS CANCELLED. IT WILL BE RESCHEDULED SHORTLY - PLEASE LET ME KNOW IF YOU WOULD LIKE TO KNOW THE NEW DATE ON 07989 564660
The welcome return of Successful Private Practice modules!
Money-back guarantee:
If you reach the mid-morning break and feel this is really not for you, you may return any materials shared and leave with a full refund following you within a few days. No need to give an explanation.
Introduction to Marketing
This workshop have a client-centred focus and help you grow the confidence needed to sustain marketing well. Cathy knows how it is to struggle with marketing and visibility. Best of all, she tells the truth and warns you of pitfalls. This first workshop is an introduction to preparing yourself for market.
If you lack confidence in marketing, or don't know where to start, this day will make it feel a whole lot more possible and give you a strategy to engage in a comfortable ethical way with marketing.
Open to anyone working in health and well-being or industries where the work you do is deeply personal.
Eg, counsellors, psychotherapists, complementary health practitioners, meditation group leaders, and some people in the field of the arts. Particularly this workshop is geared to those who have little or no understanding of how marketing works, or are lacking confidence in applying what they do know. If in doubt, please call me on 07989 564660 to run your position by me.

Who is the tutor?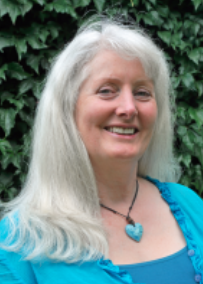 Cathy Towers has many successful years in private practice and has offered training in building your private practice since 2007. She regularly attends mainstream business building events and intentionally combines what she learns with spiritual laws of success.
In 2010 Cathy opened Exeter Mind and Body Clinic where she hosts a great team of counsellors and natural health practitioners. She runs Facebook and Twitter for a couple of organisations. She enjoys public speaking, though that wasn't always so! See: https://www.youtube.com/watch?v=tWpUw-R3uM0