Stop Selling on Social Media | Stopiwch Werthu ar Gyfryngau Cymdeithasol
The Why, What, Who, Where and When of Social Media | Pam, Beth, Pwy, Ble a Phryd o ran Cyfryngau Cymdeithasol
About this Event
THIS SESSION WILL BE DELIVERED IN ENGLISH ONLINE. Welsh documents are available upon request.
MI FYDD Y SESIWN HON YN CAEL EI GYNNAL YN SAESNEG AR-LEIN. Mae yna ddogfennau Gymraeg ar gael os oes angen.
(Please scroll down for English)
Stopiwch Werthu ar Gyfryngau Cymdeithasol a gwella eich cynnwys
Rydym yn gwybod y gall cyfryngau cymdeithasol fod ychydig yn gymhleth, ac rydym yn gwybod nad yw rhywbeth sy'n gweithio ar gyfer un person bob amser am weithio ar gyfer rhywun arall. Mae eich llwyddiant yn dibynnu ar eich cynulleidfa, a'r hyn rydych chi eisiau ei gyflawni.
Rydym yn croesawu'r arbenigwr cyfryngau cymdeithasol, Charlie o InSynch, i drafod pum cwestiwn syml a fydd yn helpu i feithrin strategaeth cyfryngau cymdeithasol sy'n gweithio ar gyfer eich busnes CHI.
Mae angen bod yn strategol er mwyn gwneud y defnydd gorau o gyfryngau cymdeithasol, yn postio i'r gynulleidfa gywir, ar y rhwydweithiau cywir, yn y ffordd gywir.
Beth fydd dan sylw yn y digwyddiad?
Yn y sesiwn hon, byddwn yn canolbwyntio ar bum cwestiwn syml a fydd yn eich helpu i greu cynllun cyfryngau cymdeithasol effeithiol ac effeithlon, sy'n hawdd ei ddilyn a'i fesur.
Byddwch yn gadael gyda syniadau newydd, awgrymiadau arloesol i fireinio'ch cyfryngau cymdeithasol ac efallai bod hyd yn oed yn fwy effeithlon, sy'n rhoi rhagor o amser ichi weithio ar eich busnes!
Ar gyfer pwy mae'r gweithdy hwn?
Mae croeso i berchnogion busnesau bach a chanolig, rheolwyr marchnata ac unrhyw un sydd â diddordeb mewn cyfryngau cymdeithasol ar gyfer busnes ymuno â ni.
Cefndir y siaradwr
Mae Charlie yn rhan o dîm InSynch yn Aberystwyth, ac mae ganddo dros 10 mlynedd o brofiad yn y diwydiant. Mae brandiau y mae wedi gweithio â nhw yn y gorffennol yn cynnwys y BBC, Red Bull, Dominos Pizza, Amazon Prime a Britain's Got Talent.
Mae'n cynnig ymgynghoriaeth wythnosol i fusnesau ledled y DU, yn helpu busnesau i wneud y mwyaf o gyfryngau cymdeithasol a chynyddu ymwybyddiaeth brand.
-----------------------------------------------------------------------------------------------
Stop Selling on Social Media and improve your posts
We know social media can be a bit of minefield, and we know that what works for one doesn't always work for another. Your success depends on your audience and what you want to achieve.
We're welcoming social media expert, Charlie from InSynch, to discuss five simple questions that will help you build a social media strategy, which works for YOUR business.
Doing social media right is about posting tactically, to the right people, on the right networks, in the right way.
What will the event cover?
In this session, we will focus on five simple questions that will help you create an efficient and effective social media plan, that you can easily follow and measure.
You will leave with fresh ideas, innovative tips to fine tune your social media and perhaps even be more efficient; leaving you more time to work on your business!
Who is this workshop for?
Small and medium business owners, marketing managers and anyone with an interest in social media for business is welcome to join us.
About the speaker
Charlie is part of the team at Aberystwyth-based, InSynch, and he has over 10 years' experience in the industry. Previous brands he's worked with include the BBC, Red Bull, Dominos Pizza, Amazon Prime & Britain's Got Talent.
He delivers consultancy on a weekly basis to businesses across the UK, helping businesses to utilise social media and increase brand awareness.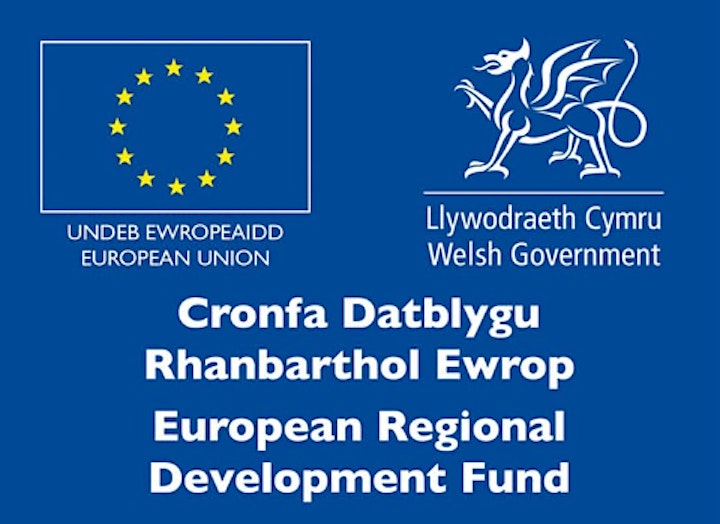 Mae Hybiau Menter Ffocws yn darparu gofod arloesol i ddeori a sbarduno busnesau newydd a'r rhai sy'n ehangu. Mae Hwb Menter Ffocws y Drenewydd a Hwb Menter Ffocws Caerfyrddin yn cael eu hariannu'n rhannol gan Gronfa Datblygu Rhanbarthol Ewrop trwy Lywodraeth Cymru
Mae'r digwyddiadau a ddarperir neu a gynhelir gan raglen Hybiau Menter Ffocws Llywodraeth Cymru am ddim ac yn agored i bobl o bob oedran, ond rhaid archebu lle ymlaen llaw. Mae'r niferoedd yn brin a disgwyliwn alw mawr am lefydd, felly archebwch yn gynnar i ddiogelu'ch lle.
Focus Enterprise Hubs are an innovative space to incubate and accelerate new, and growing businesses. Focus Newtown and Focus Carmarthen Enterprise Hubs are part funded by the European Regional Development Fund through the Welsh Government
Events delivered or hosted by the Focus Enterprise Hubs programme for the Welsh Government are free and open to all ages but must be booked in advance. Please be advised that numbers are limited and we expect high demand for places, so book early to secure your place.