Stopping Teacher Dis-Engagement - Education Roundtable Discussion (ONLINE)
Description
Do you want to be part of the movement to stop teacher dis-engagement?
If so, join the virtual discussion, with education influencers, to discuss the issue of teacher dis-engagement, its impact on future generations and importantly on how we can work together to channel and activate our ideas to change the course of history.
---
Host
Our host for the event is Cathy Brown, a passionate advocate for human centred leadership and former Executive Director of Engage for Success. Cathy is known for her can-do attitude and sense of humour in equal measure so expect a lively and engaging discussion.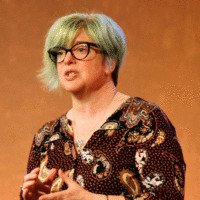 ---
Speakers
Emma Kell

Dr Emma Kell has been teaching for 21 years, mainly in London secondary schools. In 2016, she completed her doctorate on balancing teaching and parenting. In January 2018 her book "How to Survive in Teaching" was published. She tweets regularly to her over 10,000 followers and describes herself as a stubborn optimist who feels privileged to be part of a wider community of educators. Her ultimate aim is to play part in ensuring that teachers are well-trained, motivated and are able to be humans as well as teachers.



---

Sharon Gray


Sharon Grey OBE is an innovator for future educational thinking. Currently working as an Education Consultant at Wholehearted Learning and an active member of the SEND London Leadership Strategy, she is also a co-opted committee member for the National Association 'engage in their future' representing special schools - SEMH (social, emotional and mental health difficulties) across the country. Sharon is a National Leader of Education and also works internationally - most recently China and New Zealand supporting systemic improvement. She has been a member of the MoJ Medway Improvement Board, an Ofsted inspector for 9 years, and a Head Teacher of special (SEMH) and mainstream schools, primary/secondary for 18 years.



---

Stephanie Hill


Stephanie Hill is Associate Assistant Principal at Passmores Academy in Harlow, Essex, a school made famous by the television series 'Educating Essex'. Steph is an experienced Education professional who has been at Passmores for five years. She holds a Master of Education (MEd) in Educational Leadership and School Improvement from the University of Cambridge and is currently studying a Doctorate of Education at the University of Cambridge, focused on the role of student agency models in developing schools as learning organisations. She is passionate about introducing positive psychology in schools to benefit both teachers and students.



---