Storing Renewable Energy In Homes and Communities – Future Opportunities an...
Description
Storing Renewable Energy In Homes and Communities
Future Opportunities and Challenges
Date: Thursday 12 April 2018
Time: 16.30 - 18.30
The presentations for the event are available to view via the following webpage.
Please visit the Research Events webpage to view the presentations.
Venue: Building:One Bateman Lecture Theatre, Streatham Campus, University of Exeter
Building:One is number 84 on the Streatham Campus Map.

This event is jointly hosted by the University of Exeter and Exeter Community Energy (ECOE)
Event Information
In 2016, one quarter of the electricity used in the UK was generated from renewable energy sources. This figure is likely to increase over the next decade with the impending phase out of coal. As variable energy sources become more prevalent, the delicate act of balancing supply with demand in real time becomes more and more difficult. Calm mid-winter weather coinciding with higher electricity demand and sunny mid-summer periods coinciding with lower demand are two examples that exemplify some of the challenges related to wind and solar energy. Energy storage is one solution that can help to improve some of the intermittency problems associated with renewable energy generation.
Storage of electricity is not a new idea. Pumped hydro facilities in Scotland have been used for several decades; however recent breakthroughs in battery technologies – linked to electric vehicles - have been said to be one of the most promising mechanisms to help balance supply and demand and promote the increased use of renewable energy resources.
This seminar will discuss the social implications of an emerging future energy system that combines renewables and storage. It will demonstrate how a renewable energy generation system supported by storage is in stark contrast with today's centralised system of large-scale fossil-fuel and nuclear power stations with minimal, passive roles for households and communities. Storage is 'hypersizeable' meaning that it can be implemented at a range of scales ranging from micro to macro. We will discuss the prospects, opportunities and challenges involved in implementing micro (building level) and meso (neighbourhood or community level) storage with a focus upon themes including motives for adoption, social equity, energy literacy, post-installation practices and potential shifts in household demand.
The workshop will feature a range of guest speakers. The keynote presentation will be given by Professor Peta Ashworth, Chair in Energy Systems at the University of Queensland in Australia. Further contributions will come from citizen, practitioner and academic voices, including Fuad Al-Tawil (member of Exeter Community Energy, Secretary of Teign Energy Communities and someone with personal experience of household battery storage), Ray Arrell from Regen and Patrick Devine-Wright from the University of Exeter. Short presentations will be followed by a round table discussion with a question and answer session, followed by refreshments and networking.
Biography
Professor Peta Ashworth joined the University of Queensland in April, 2016, as Chair in Sustainable Energy Futures. Peta brings over thirty years' experience working in a range of senior management and research roles. Peta is well known for her expertise in the energy field, stakeholder engagement and technology assessment.
Peta has been researching public attitudes to climate and energy technologies (wind, CCS, solar PV, geothermal) using large scale surveys for the past fifteen years with a particular focus on coal and CCS. She has also been Chair of the IEA GHG Social Research Network since its inception in 2009 and has assisted in the coordination of five international research meetings of the network – Paris, Yokohama, Noosa, Calgary and Cambridge (UK). Previously, Peta conceptualized and led the Science into Society Group (SISG) within CSIRO's Division of Earth Science and Resource Engineering, which specialized in interdisciplinary research at the interface between science and society. Peta has an interest in designing a range of dialogic processes for engaging around complex issues. She has been Co-Chair of the Commonwealth's Radioactive Waste Management Project and is a member of the NT Scientific Advisory committee into the investigation of hydraulic fracturing.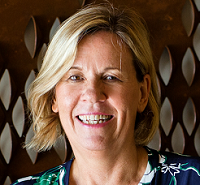 Recent publications include:
Sun, Yan, She, Shengxiang, Yang, Fan, Ashworth, Peta, Eimontaite, Iveta and Wang, Junxiu(2017) Critical factors and pathways influencing genetically modified food risk perceptions. Journal of Risk Research, . doi:10.1080/13669877.2017.1351468

Gallois, C., Ashworth, P., Leach, J. & K. Moffat. (2016) The Language of Science and Social Licence to Operate. Journal of Language and Social Psychology

Ashworth, P. Wade, S. Reiner, D. & Liang, X. (2015) Developments in public communications on CCS. International Journal of Greenhouse Gas Control.

Muriuki, G.W. Dowd, A.M. & Ashworth, P. (2015) Urban sustainability – a segmentation study of Greater Brisbane, Australia. Journal of Environmental Planning and Management 04;

Rooney, D., Leach, J. & Ashworth, P. (2014) Doing the Social in Social License. Social Epistemology in (Eds.) J. Leach and P. Ashworth - Special Issue: Social Licence to Operate, 28(3-4) 209 – 218.


Registration and contact
This event is free of charge, however please note spaces are limited.
Please register using the 'register' link on this page.
If you wish to register without using Eventbrite, or if you do have any questions regarding the event, please contact research-events@exeter.ac.uk.